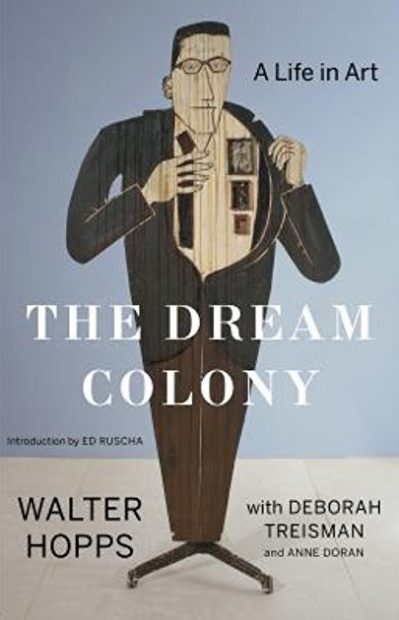 Earlier this year, artist and writer Anne Doran and New Yorker fiction editor Deborah Treisman published The Dream Colony: A Life in Art, a book about the life and work of Menil Collection founding director and curator Walter Hopps. Pieced together from interviews and oral histories, the book chronicles Hopps' time as a dealer, curator, and maybe even an art thief. Tomorrow, September 15, at 7PM, the Menil is hosting a conversation about The Dream Colony featuring Treisman, Doran, and museum director Rebecca Rabinow. A book signing will follow the talk.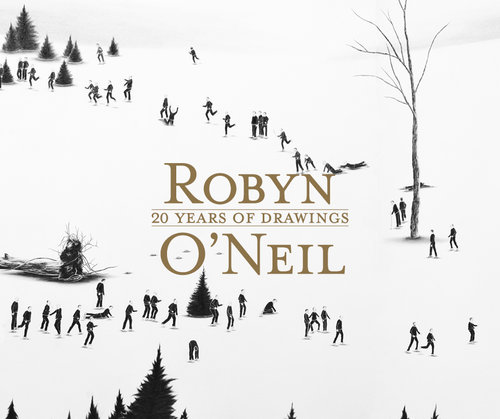 Also this Saturday, from 6-8PM, Talley Dunn Gallery is hosting a book release party for Robyn O'Neil's new monograph Robyn O'Neil: 20 Years of Drawings. Published by Archon Projects, the 184-page book features more than 100 drawings by O'Neil and an essay by Museum of Fine Arts, Houston curator Alison de Lima Greene. O'Neil spent her formative years in Texas and graduated in 2000 from Texas A&M University-Commerce with a BFA. She lived in Houston from 2002 to 2011. For more book tour dates, see below.
Archon Projects has also published a book of Misty Keasler's photographs in conjunction with her upcoming exhibition at the Modern Art Museum of Fort Worth. For a list of upcoming book tour dates, see below.
Robyn O'Neil Book Tour Dates:
Texas A&M Commerce University: Campus Lecture & Book Signing
Monday, September 18, 2017 • 1 PM
University Playhouse in the Performing Arts Center
2101 University Dr, Commerce, TX 75249
Texas State University: Campus Lecture & Book Signing
Tuesday, September 19, 2017 • 4 PM
JC Mitte Building • Room 2121
601 University Dr, San Marcos, TX 78666
Volcom Garden: Book Release Party
Wednesday, September 20, 2017 • 7-10 PM
1209 E 6th St, Austin, TX 78702
Museum of Fine Arts Houston: Lecture & Book Signing
Saturday, September 23, 2017 • 4 PM
Sponsored by Kinzelman Art Consulting
American General Conference Room on the mezzanine level of the Beck Building
1001 Bissonnet St, Houston, TX 77005
Southern Methodist University: Campus Lecture & Book Signing
Monday, September 25, 2017
TIME AND LOCATION TBA
Modern Art Museum of Fort Worth: Lecture & Book Signing
Tuesday, October 17, 2017 • 7 PM
3200 Darnell Street Fort Worth, TX 76107
Wild Detectives: Book Signing
Wednesday, October 18, 2017 • 7:30-9 PM
314 W. 8th St, Dallas, 75208 TX
Misty Keasler Book Tour Dates:
Modern Art Museum of Fort Worth: Lecture & Book Signing
Tuesday, September 19, 2017 • 7 PM
3200 Darnell Street Fort Worth, TX 76107
Wild Detectives: Book Signing with HAUNT essayist Margee Kerr
Wednesday, September 27, 2017 • 7:30-9 PM
314 W. 8th St, Dallas, 75208 TX
Interabang Books: Book Signing
Thursday, October 12, 2017 • 7 PM
10720 Preston Rd. Ste. 1009B, Dallas, TX 75230