What is Glasstire?
Glasstire is the oldest online-only art magazine in the country. We are proud to have promoted the visual arts in Texas to a local, regional and national audience since 2001. Glasstire is the only publication in Texas that is producing serious art criticism on a daily basis. We are the journal of record for the Texas visual art community.
We are a non-profit 501(c)(3) publication, and we're supported in part by grants from The Houston Endowment, The Brown Foundation, Inc., the National Endowment for the Arts, the Greater Houston Community Foundation, the City of Houston through Houston Arts Alliance, and the Texas Commission for the Arts.
Make a donation to help us expand the conversation about art in Texas.
And the name?
Our name is an homage to the glass tire sculptures of Robert Rauschenberg, who hailed from the small coastal town of Port Arthur, TX. In tribute to his remarkable achievement as an artist, our work recognizes that great art can come from anywhere. Also, the idea of traveling great distances, at great speed, with great clarity appeals to us, both figuratively as a metaphor for what we do, and literally — because we do a lot of long-distance driving in Texas.
Who are you people?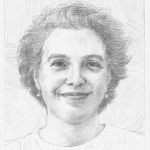 Rainey Knudson – Founder/Publisher
Trained in literature and entrepreneurship, in 2001 Rainey founded Glasstire, the oldest online-only arts magazine in the country. She has spoken or written about arts journalism at Emory University, the USC Annenberg School, the College Arts Association, the National Endowment for the Arts, and other places. She lives in Houston.
Christina Rees – Editor-in-Chief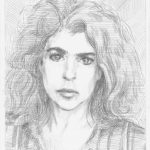 Prior to joining Glasstire full-time in 2014, Christina served as an editor at both The Met and D Magazine, as a full-time art and music critic at the Dallas Observer, and has also covered art and music for the Village Voice and other publications. Rees lives in Dallas, where she was previously the owner and director of Road Agent gallery and the curator of Fort Worth Contemporary Arts.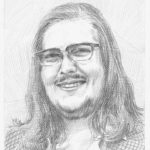 Brandon Zech – News Editor
A practicing writer, artist, and curator, Brandon graduated from the University of Houston with a BA in art history and a focus on interdisciplinary art. He has been involved in talks and panel discussions across the state at venues including the Texas Contemporary Art Fair in Houston and Artpace in San Antonio, and regularly contributes reviews and think pieces to Glasstire.
Our Writers
We believe in the power and importance of writing about art, and we're proud to have been the largest employer of arts writers in Texas for many years now.
Write for us. Read our guidelines and submit your piece to our editors.

Board of Directors
Atty. Ricky Anderson
Jereann Chaney
Lindsey Collins
Tim Crowley
Marita Fairbanks
Leslie Hull
Eric Jarvis
Julie Kinzelman
Rainey Knudson
Elisa Pye
Andrew Raab
Justin Segal
Eleanor Williams