Fall Preview! Christina Rees and Rainey Knudson on Glasstire's top picks for Texas this fall.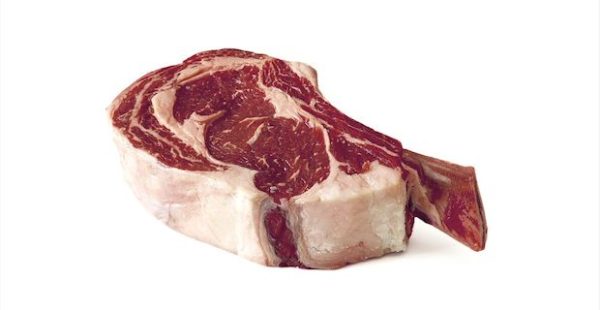 1.1. Chuck Ramirez: All This and Heaven Too
McNay Art Museum (San Antonio)
September 14 – January 14, 2018
A survey of works by San Antonio artist Chuck Ramirez (1962-2010). "Ramirez's large-scale photographs of everyday objects offer a humorous yet poignant perspective on our culture of consumption and waste, and the reality of fleeting life and mortality. Ramirez was inspired by opposing themes—life/death and humor/despair—and incorporates hints of his work as a graphic designer at Texas supermarket giant HEB." Ramirez's work also draws on his personal narrative, including his San Antonio upbringing, Mexican-American heritage, and his HIV status.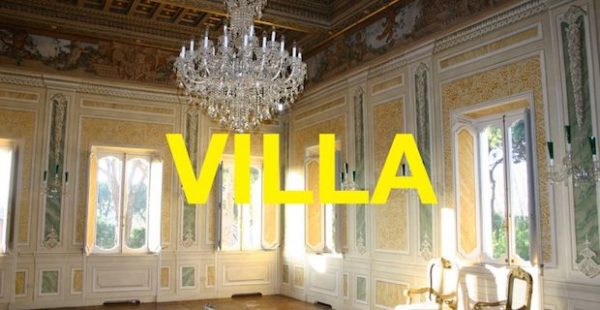 1.2. Chuck in Context
Ruiz-Healy Art (San Antonio)
September 15 – October 14
An exhibition focusing on the texted-based works of San Antonio artist Chuck Ramirez. This is the first time Ramirez's Words series has been show in its entirety.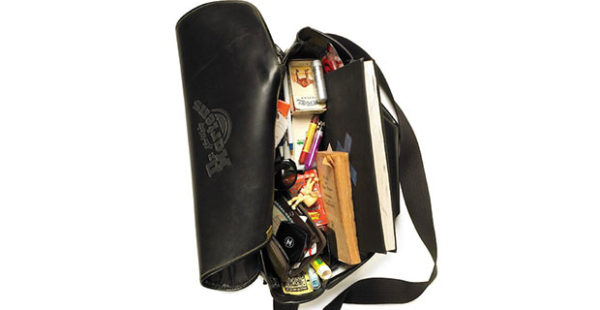 1.3. Chuck Ramirez
Tobin Center for the Performing Arts (San Antonio)
September – January 2018
A show of works by San Antonio photographer Chuck Ramirez. The exhibition includes works from Ramirez's Purse Portraits series.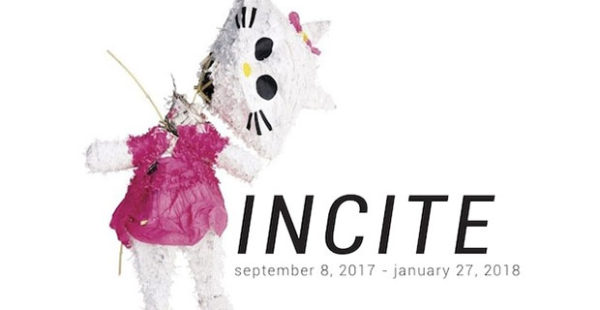 1.4. INCITE
Linda Pace Foundation (San Antonio)
September 8 – January 27, 2018
A show featuring works from the Linda Pace Foundation's collection of contemporary art. The exhibition includes works by Chuck Ramirez, Hills Snyder, Frances Stark, Diana Thater and Cheyney Thompson. Rivane Neuenschwander's room sized installation Secondary Stories will remain on view.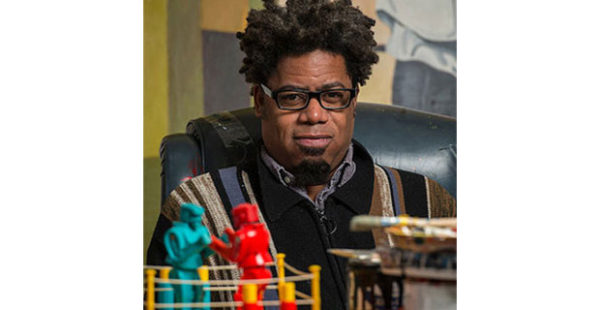 2.1. The Telling and the told: The art of David McGee
Houston Museum of African American Culture
November 2 – January 2018
A show of works on paper by Houston artist David McGee. The exhibition, curated by Benito Huerta, explores issues of politics, race, class, pop culture, and more.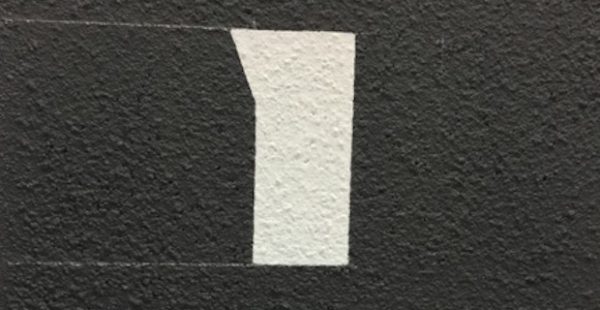 2.2. David McGee: URBAN DREAD & THE COMPLICATIONS OF WATER
Texas Gallery (Houston)
September 14 – October 21
A show of works inspired by artist David McGee's "continued investigation into the paradoxes of blackness, via the abstract notion of colorism" and his "long-term interest in Herman Melville's book Moby Dick, and Homer's The Odyssey, and the aversion to transcendentalism." The works are also inspired by "the Middle Passage, Viking culture, colonization, the colors of police cars and its effect on the optic nerve, and the impulses of modernism."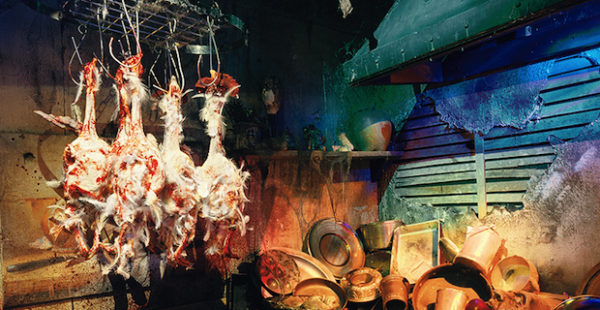 3. Misty Keasler: Haunt
Modern Art Museum of Fort Worth
September 23 – November 26
A show of photographs by Misty Keasler. The exhibition features Keasler's series Haunt, which documents the exteriors, interiors, and characters of haunted houses across America.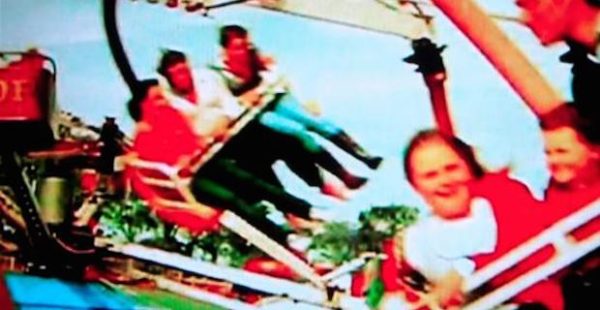 4.1. Truth: 24 frames per second
Dallas Museum of Art
October 22 – January 28, 2018
"Truth: 24 frames per second brings together 24 pioneers of film and video and over six decades of work focused on pressing contemporary themes, such as race relations, political unrest, sexual identity, and the media, to explore the nature of truth and reality in contemporary life. Artists and filmmakers featured in Truth include Ant Farm, Dara Birnbaum, Mark Bradford, James Coleman, Phil Collins, Bruce Conner, Willie Doherty, Omer Fast, Morgan Fisher, Coco Fusco, Tatiana Gaviola, John Gerrard, Arthur Jafa, Zoe Leonard & Catherine Gund, Steve McQueen, Shirin Neshat, Pratibha Parmar, Ben Rivers, Rachel Rose, Anri Sala, Chick Strand, Jean-Marie Straub & Danièle Huillet, Anne Tallentire, and Rosemarie Trockel."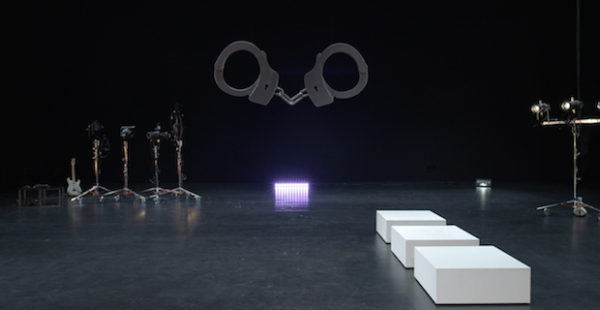 4.2. Pauline Boudry / Renate Lorenz: Everybody talks about the weather… We don't
Contemporary Arts Museum Houston
September 15 – January 7, 2018
A show featuring a new video and two sculptures by Pauline Boudry and Renate Lorenz. The video, Telepathic Improvisation, "uses humans and non-humans, movement, speech, gesture, music, light, and smoke to interpret composer Pauline Oliveros's 1974 score of the same title. While the action of the film may appear abstract, it nonetheless references specific moments of leftist protest, queer S&M club life, acts of surveillance, and fantasies of new relations between human and non-human objects in an interstellar dimension."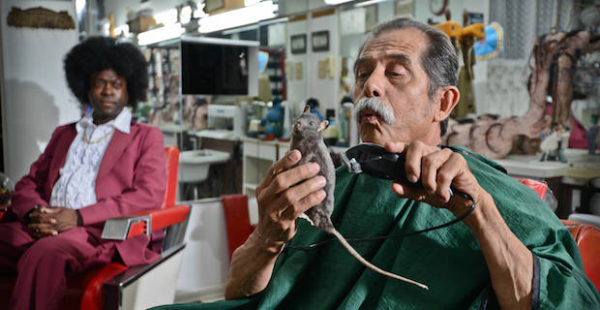 5. John Bock: Dead + Juicy
The Contemporary Austin
September 23 – January 14, 2018
A new film by John Bock. The film was shot entirely in and around Austin and is commissioned by The Contemporary Austin. "Labeled an 'uncanny musical' by the artist, the film features a mercurial female protagonist, a barber named Lisa, interacting with odd and wacky characters throughout various Texan locales."