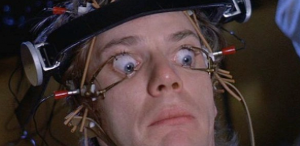 The Dallas Museum of Art has received $300,000 to support the creation of a Laboratory for Museum Innovation, which will produce digital media for museum visitors.Actually, it's three gifts, from AT&T, the Texas Instruments Foundation, and Forrest and Cynthia Miller. The new media lab will be headed by Robert Stein, developer of ArtBabble.org, TAP, and Steve.Museum , currently the DMA's Deputy Director, recently hired for his experience in just such ventures.
"With social media and mobile computing becoming increasingly important factors in the lives of museum visitors, the methods and means to effectively engage with those visitors are changing at an incredible pace. Now is the best time in the history of the DMA for such an effort to be launched, and I am excited to be a part of it," noted Stein. "In an ever-connected age, museums occupy an important place as a significant local resource as well as an important cultural resource to a global community."
DMA director Maxwell L. Anderson used the phrase "cutting-edge technologies," in describing the project.