The Houston artist Scott Gilbert created the comic strip True Artist Tales for the Public News, and later the Houston Press, from 1988 to 2003. This fall a selection of his original drawings is on view at the Galveston Artist Residency, in an exhibit curated by the writer Robert Boyd.
In honor of the occasion, we are publishing Gilbert's noir series about the alleged theft of a Julian Schnabel painting from Blaffer Gallery by the legendary curator Walter Hopps.
In Part One, Gilbert sets the scene and introduces his alter ego, private detective Nick Duchamp. See if you can spot 90s Houston art scenesters Marti Mayo ("160 pounds of dynamite in size 4 shoes"), artists David Kidd, Chuck Dugan, and Jackie Harris; Menil curator Neil Printz; and the great Houston dive bar Lola's.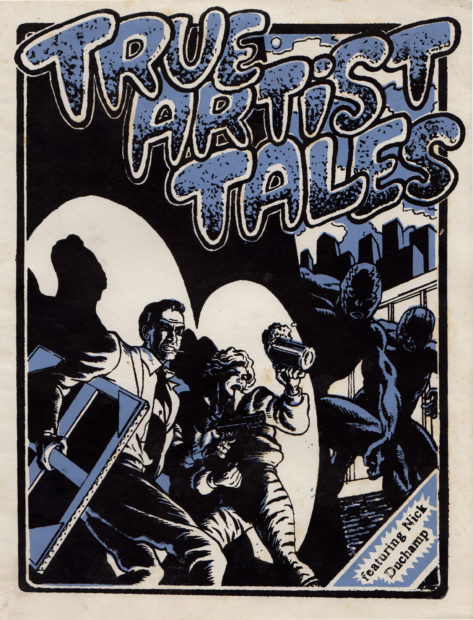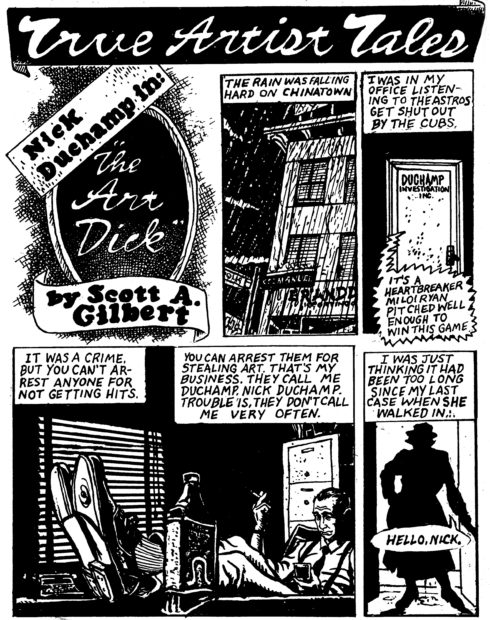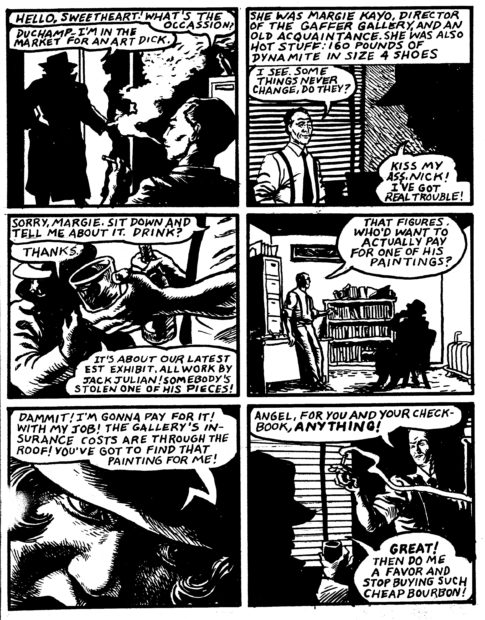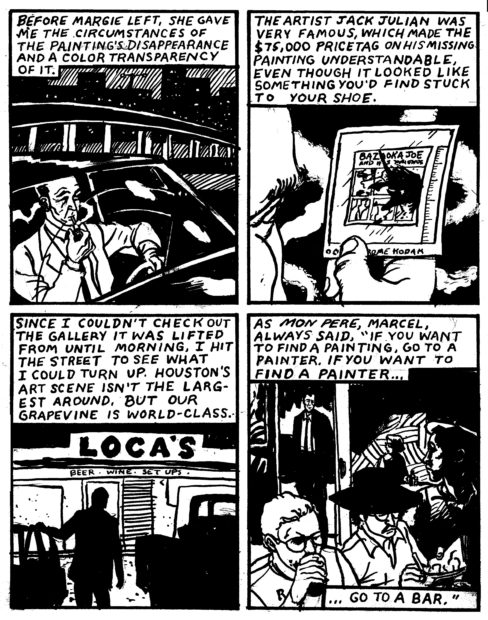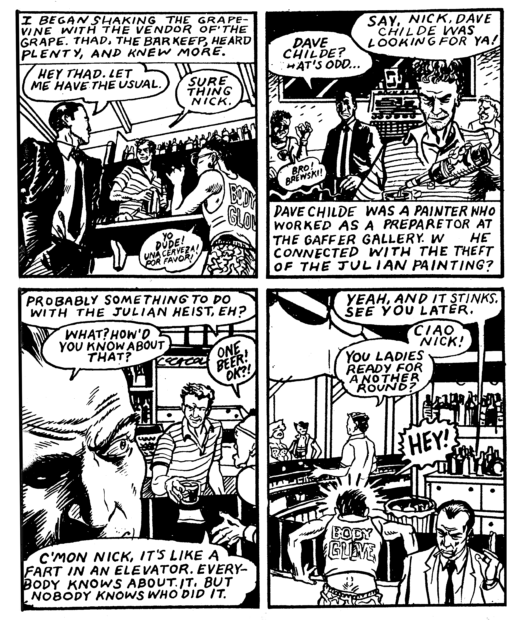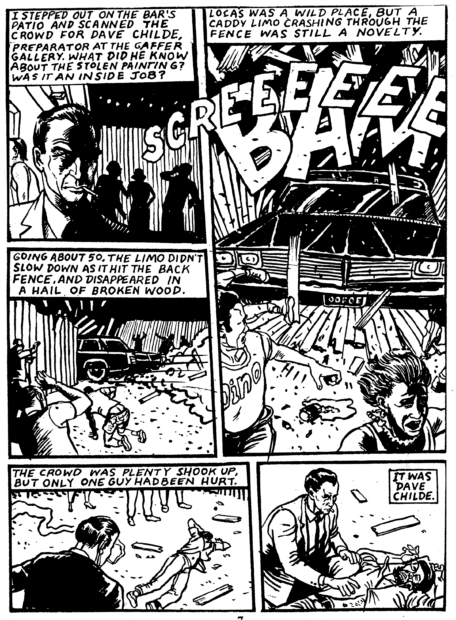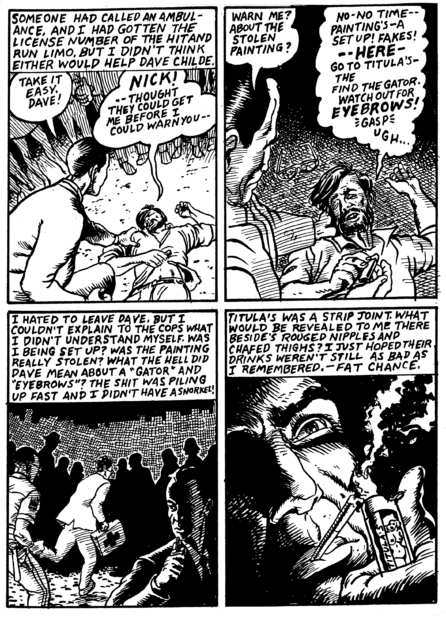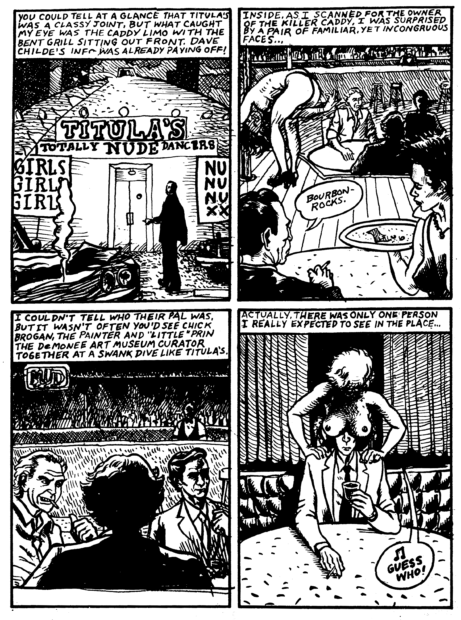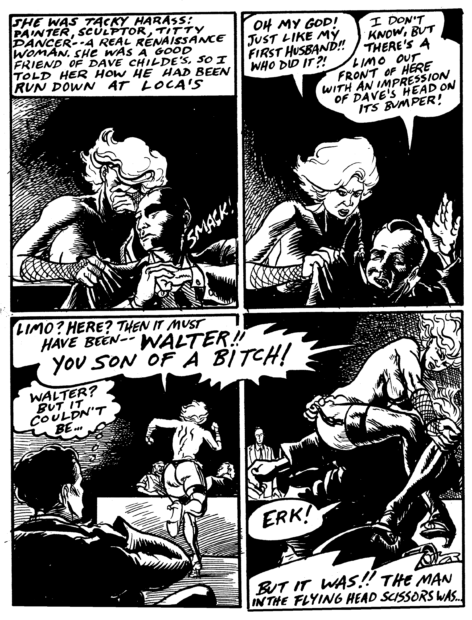 Who is the man in the flying head scissors?? Find out in Part 2 of Scott Gilbert's True Artist Tales!!