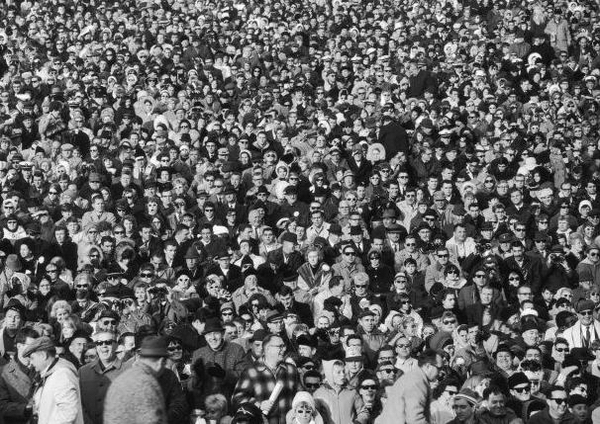 There's a person somewhere in Houston. They are healthy, just entering the prime of their life. They've left childhood but haven't entered old age. They might be next to you in a movie theater, at an opening or pushing a cart out of the grocery store. Maybe they're with someone—their dad, their wife or their boyfriend. They could be driving, waiting at a bus stop or sitting in front of their TV.
They have no reason to think that their life may come to an abrupt end—but it does. A sudden death. Shot in the stomach or hurled from a car onto the street. Dropped dead from an aneurysm. Their death could come in any number of ways, most likely by accident. They must have a strong heart, a donor status, and someone to find them in time to transport their heart to Methodist Hospital.
That person, whoever they are, will save my life in the next year.
Two months ago I was told that I need a heart transplant. My own heart, failing since birth, has finally become too weak to sustain the survival of my kidneys and liver. I have begun to retain fluid and while the medication I take controls the accumulation, my heart is too weak to keep the rest of my organs supplied with blood.
For now, I get along much like I always have, with a certain amount of fatigue and casual resilience, but the troubling increase in the numerical values of my creatinine and the palpable swelling of my liver indicate to my cardiologist that within a year or two I will likely die without a new heart.
Everything that happens to me day by day is thrown into sharp relief against this awareness. I look at my cat, Bill, barely a year old and imagine that he may live 12 or 13 years longer than me. I think of all the things that will take more than two years to complete—a new body of work, that book I never wrote—and cannot help but think of them never coming to pass.
What if the person I need to die in order to live doesn't die in time to save me? What if my body refuses to accept a new heart and, in spite of the wonders of immunosuppressant drugs, spits it back out? What if I receive the heart, survive the first year, cut my finger making grilled chicken and my weakened immune system can't stop a usually harmless scratch from speeding an infection to my fresh new heart?
These questions are all the same question—how do you face death? For most of my life, and for most people's lives, that question is deferred—put off to another day like the shower you'll get around to cleaning tomorrow. Death disgusts and frightens most of us. It's either a dirty thing, made up of decay, or a vague abstraction that runs up against our human desire to live forever.
Everything we do is in pursuit of immortality. Our bodies want to produce children as a final insurance against inevitable erasure, our hands make art to etch the evidence of our existence into the walls, and religion, perhaps the most desperately heartfelt maneuver of all, is an elaborate system to make that constant deferment palatable—even poetic.
I've come to realize what a wonderful luxury these negotiations are. It's a luxury that for the last two months I have lost access to. Although I do have bone-shaking panic attacks when I think about the unfathomable reality of death, the realization in all this is the blank fact that I can no longer evade the inevitability of mortality.
Since my dad died 11 years ago, I believed that I had been engaging in a head-on confrontation with death. I've come to realize that my death obsessions were themselves a form of evasion. I've aestheticized death; I've rationalized it, and I've tried to philosophize it into oblivion. Now, I have no idea what to do with it.
Audio link: Tom Petty and the Heartbreakers, "A Face In the Crowd"
Michael Bise is an artist living in Houston who has had writer's block. He hasn't had anything entertaining or important to write about for quite a while. He has privately wished for something exciting to happen to him, so he might write about it. He would advise you to be very careful what you wish for.