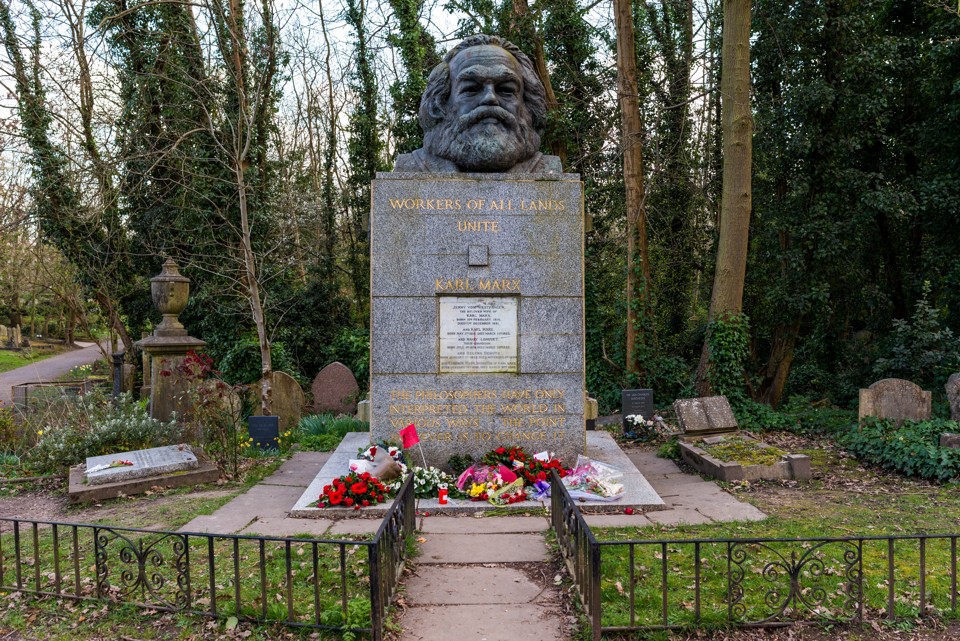 Last year Germany proposed several amendments to its cultural protection legislation. As reported by Artnet, "all cultural artifacts valued at €150,000 ($165,900) or more and older than 50 years must be granted an export license." Many artists and art professionals protested. Georg Baselitz and Gerhard Richter respectively removed and threatened to remove all of their loaned work from German museums. Both artists grew up in a post-war Germany nearly destroyed by a nationalist dictatorship and, until 1989, divided between the socialist East and the relatively democratic West. Restrictions enacted by the state against the ability of individuals to freely trade private property on the grounds of cultural nationalism smell like jackboot leather to those familiar with the smell.
This battle between free-trade capitalism and national socialism isn't limited to international art politics. It's equally visible in places like St. Louis, Missouri. Researching past Creative Capital writing grantees to decide if it was worth my while to apply I came across an online art publication called Temporary Art Review co-founded by a grantee named James McAnally. Coincidentally, Core fellow Taraneh Fazeli chose to publish her essay Sick Time, Sleepy Time, Crip Time: Against Capitalism's Temporal Bullying on this platform in response to my recent critique. Reading an essay titled Making art politically: a reflection on Open Engagement 2016 by Anthony Romero and Abigail Satinsky I found the following phrase: "…how we care for our persons is necessarily a collective pursuit and requires us to conceptualize our individual personhood outside of colonial ideas of property and ownership… ."
I'm not an economist. I'm an artist. I'm guilty of using the word 'capitalism' carelessly. It tends to stand in for colonialism, racism, homophobia, and misogyny. Each of these words is in turn filled with still more contradictory meanings. Put simply, capitalism is an economic system in which a nation's industrial and cultural production is not controlled by the state but by private individuals for the purpose of personal profit. I can't help but feel suspicious when two graduates of the Art Institute of Chicago, an exceptional university with an annual tuition of $42,000, propose that artists, writers and thinker should "deemphasize the individual and its sibling, exceptionalism, in hopes of replacing them with collectivity and mutuality."
In any society, culture must emerge out of a base of economic production. No food no paintings. Cultural production that emerges from an individualistic capitalist society, whose state protects equality of opportunity under the law but makes no claims about guarantees of equality of outcome, will reflect values like independent thought and originality. It will also result in inequality because some people are smarter, more talented and hardworking than others. Large-scale oppression is carried out by people who refuse to accept inequality.
People are not equal in tastes, values or abilities. Because people are unequal, they interpret the meanings of "life, liberty and the pursuit of happiness" differently. For varied goals to be pursued by unique individuals the foundation of society must be freedom, not equality. Slaves and prisoners are equal to each other in the eyes of the master and the state. The imposition of equality is accomplished by force by those who are, as Orwell put it in Animal Farm, "more equal than others." In his I Have a Dream speech Dr. Martin Luther King Jr. said the word "equality" twice. He repeated the word "freedom" 23 times.
Socialism, the word used to describe the 20th century alternative to capitalism, describes an economic system in which the state controls a nation's cultural and industrial production for the purpose of the welfare of the society. Under cultural socialism the forms and subjects of art emerge out of a set of institutionally approved ideas about what art's purpose should be. Artists and writers who parrot approved jargon about the purpose of art may be rewarded in the absence of intelligence, talent or hard work.
I was recently referred to as an "individualist." It was meant as a slur but it was an accurate description. I think it's morally wrong to abstract human beings into categories. My lived experience has proven to me that the individual is the basic unit of measurement for human beings. People deserve to be judged on the quality of their character and not the color of their skin, gender or sexual preference. The only alternative is to view people as groups defined by race, sex and class.
No civilization has ever been purely capitalist or completely socialist. Economies are always mixed. They've evolved through billions of decisions made by millions of people over thousands of years. If I'm honest with myself, the basic principles of individualism and competition at the heart of competitive capitalism are the principles in which I've always believed most strongly. As an artist I try to make work that is better and different than the work of artists I admire. When I decided to pursue a career in the arts I understood that I was entering a competitive marketplace of ideas and that there was no guarantee that my work would be better than or different from anything else.
After 15 years of superficial commitment to culturally Marxist ideals, it's difficult for me to admit that I have always believed that the imperfect, unequal system of capitalism offers the best opportunity for the individual human being to escape poverty and resist the dehumanizing effects of authoritarianism. Marx's patron Friedrich Engels believed that at a certain stage of human development the socialist state would "wither away" and people would finally live in a purely communistic society. I confess that my tolerance for the authority required to impose equality has itself finally withered away.
Correction: When originally published, the above essay incorrectly attributed a quote from Anthony Romero and Abigail Satinsky's essay, 'Making Art Politically: A Reflection on Open Engagement 2016,' to James McAnally.