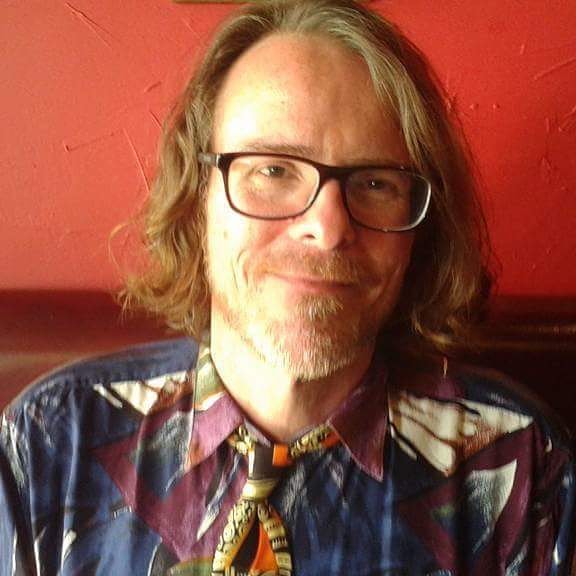 Shane Patrick Boyle, the founder of Zine Fest Houston, died this weekend. A creative writing graduate from the University of Houston, Boyle split his time between Houston and Mena, Arkansas, where he cared for his mother who recently died.
Boyle organized the first unofficial Zine Fest Houston back in 1993 when he and others gathered in Hermann Park to show off their latest publications. For many years, Boyle published shane, an autobiographical zine. He was also the founder and president of the Houston Area Comics Society. Last month, Boyle and the current Zine Fest organizers donated the Zine Fest Houston archive to the University of Houston Special Collections Library. Organizations close to Boyle spent the weekend reflecting on their memories of him:
Zine Fest Houston:
He coalesced and held together a network of DIY artists and makers that still gather from all over southeast Texas and beyond for the festival he helmed… . He was a gentle, nurturing soul and always put his friends and work first. We will miss him terribly.
Free Press Houston:
RIP to Shane Patrick Boyle. Easily one of the kindest most soft spoken people Houston's art community has ever known. Founder of Zine Fest Houston, Shane always deeply loved this community. 
Rocksalt Magazine:
Friend of the magazine, Texas oddball and true kindred spirit Shane Patrick Boyle has passed away. We will miss him.
Friends of Boyle are planning a memorial gathering. We will update this post with details once they are available.
Update April 25: From 4-6PM on Saturday, May 6, there will be a remembrance for Boyle at the Live Oak Friends Meeting House located at 1318 W 26th St, Houston, Texas 77008. The program will include featured speakers, performers and audio/visual presentations. For more information, please go here.