Yesterday, Zine Fest Houston (ZFH) announced a new partnership with Lawndale Art Center for their 2016 self-published book and zine festival, set for November 19, 2016. In past years, ZFH hosted their program at The Printing Museum in Montrose. As zine fest grew, however, the museum became increasingly crowded and difficult to navigate—it also meant that possible exhibitors were turned down because of cramped quarters. This, coupled with the recent fire scare at the museum, means that ZFH has to move to a larger, more accommodating venue. To top off the new partnership, it was recently announced that Sarah Welch, one of ZFH's organizers, is an incoming Lawndale resident. Applications to table at this year's festival are set to open August 19th.
Last year's festival included more that 70 artists and artist-run projects coming from Houston, Dallas, New Orlans, and beyond. In addition to printed materials, the event featured zine-making programs, panels with zine fest organizers, and a dance party afterparty.
On a slightly related note, Printed Matter, the fantastic NYC-based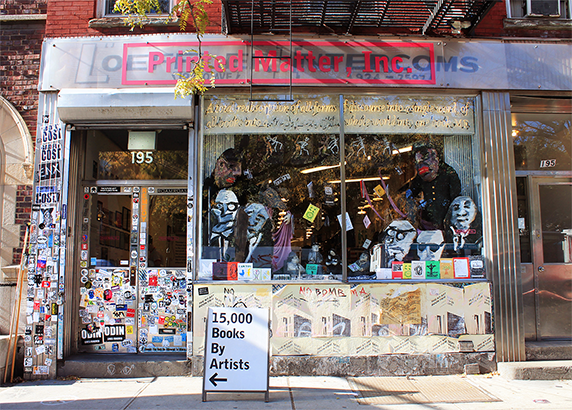 non-profit "dedicated to the dissemination, understanding and appreciation of artists' books," is currently seeking proposals for their new Emerging Artists Publication Series. To see all the details and guidelines (the deadline to submit is August 21!) go here.
On another slightly related note, look for our republishing of True Artist Tales, Scott Gilbert's seminal cartoon about the Houston art scene, coming this fall!