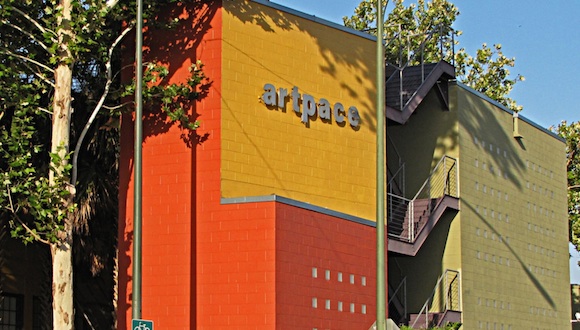 Artpace in San Antonio has announced this year's schedule for its three international artist-in-residency cycles. As usual, there are three artists per cycle: one from Texas, one from the United States beyond Texas, and one international; and also as usual, they were all chosen by a guest curator (one per cycle).
The residencies last approximately two months and include both an open-studios event (halfway through) and an end-of-residency exhibition. The artists a given on-site living and studio quarters, production costs, and a stipend.
Here's the 2017 run-down:
Spring: Curated by Michelle Grabner from the School of the Art Institute of Chicago.
Artists:
Nicholas Frank, Milwaukee, WI
Robert Hodge, Houston, TX
Kate Newby, Auckland, New Zealand
Summer: Curated by Yoshua Okón, artist and founder of SOMA Mexico
Artists:
Christie Blizard, San Antonio, TX
Rolando Lopez, Aguascalientes, Mexico
Kang Seung Lee, Los Angeles, CA
Fall: Curated by artist Michael Smith from the University of Texas at Austin
Artists (note: this is still awaiting full confirmation from the artists):
Lili Reynaud-Dewar, Grenoble, France/Geneva, Switzerland
Heyd Fontenot, Dallas, TX
Martha Wilson, New York, NY
For more info and the specific dates of the residencies and programming, keep an eye out here.