Glasstire counts down the top five art events in Texas.
For last week's picks, please go here.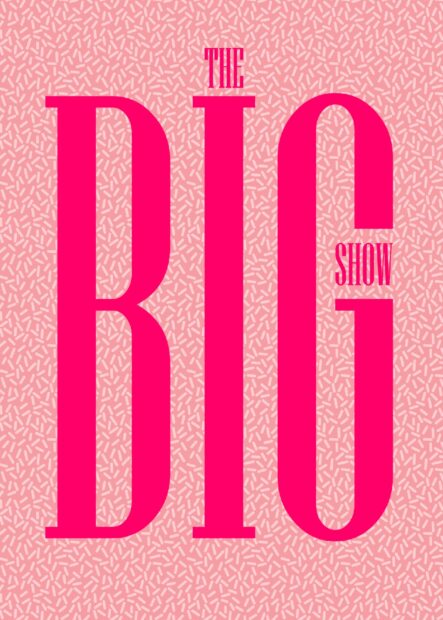 1. The Big Show 2023
Lawndale (Houston)
June 2 – August 12, 2023
Opening June 1, 7-9 p.m.
Read more about the show and see a full list of participating artists here.
From Lawndale:
"Lawndale is pleased to announce the artists and public opening for the 2023 iteration of The Big Show, our ambitious annual exhibition of new work by artists practicing within a 100-mile radius of Lawndale. This year, juror Dr. Kanitra Fletcher selected 113 works by 112 artists from over 400 entries."
2. Robert Motherwell: Pure Painting
The Modern Art Museum of Fort Worth
June 4 – September 17, 2023
From the Modern Art Museum of Fort Worth:
"Dr. Marla Price, director of the Modern Art Museum of Fort Worth, is pleased to announce Robert Motherwell: Pure Painting, the first exhibition in more than a quarter century to examine the work of Robert Motherwell (1915–1991), a major figure who shaped postwar art. The Modern is an especially fitting venue to mount this exhibition given its longstanding institutional commitment to the artist's work, which dates back to the 1960s and 1970s. Today, the Modern holds more than seventy works by Motherwell in its permanent collection, in a variety of media ranging from paintings, collages, and prints. The assembly presented in this retrospective and catalogue represent a tribute to the success of his influential oeuvre, making special note of his organic revisionism."
3. Invasive Species
ICOSA Collective (Austin)
May 26 – June 24, 2023
From ICOSA:
"Invasive Species is a group exhibition, curated by Alexis Hunter and Jacqueline Overby, featuring fourteen women-identifying artists examining womanhood in a multi-generational habitat of male-ordained moral, sexual, and spiritual repression and exploitation. Each artist has her own unique perspective and biome of references. Whether it's religious trauma, generational trauma, sexual trauma, or revenge, Invasive Species is an opportunity to explore these painful themes from many perspectives like that of a fat woman, a trans woman, a Black woman, a formerly incarcerated woman, a survivor, and a mother."
4. Alethia Jones: Floating Between Chaos and Peace
Sala Diaz (San Antonio)
June 2 – 30, 2023
Opening June 2, 6-9 p.m.
From Sala Diaz:
"Sala Diaz is happy to announce Floating Between Chaos and Peace, a solo exhibition featuring Alethia Jones, and curated by Barbara Felix. The exhibition will open with a public reception on Friday, June 2, 2023, from 6–9 p.m. at Sala Diaz. This event is free and open to the public.
In Floating between Chaos and Peace, Alethia Jones explores her personal mental health through painting. Utilizing bold colors, Jones creates fantastical landscapes, or dreamscapes, sprinkled with hints of recognizable objects. Though made with paint on canvas, the works have a collage-like quality to them, furthering ideas of sampling different experiences and emotions."
5. HodgeKerr: No Kings But Us
Blaffer Art Museum (Houston)
May 20 – June 4, 2023
From the artists:
"HodgeKerr is a collaboration between Robert Hodge (Houston) and Tim Kerr (Austin). Individually, their work is steeped in the rich history between music and pop culture, and they also share a deep interest in racial equality and human rights. Robert and Tim have long admired one another, from color palette to messaging to medium, and they have come together to entwine their creative vision."