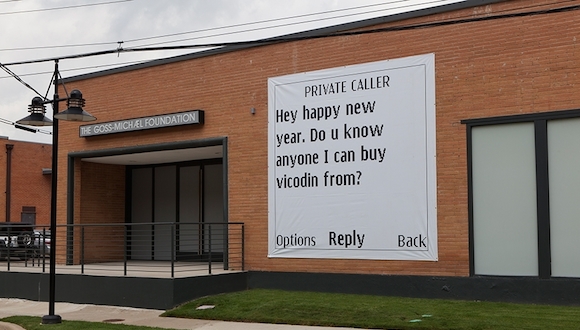 Yesterday Dallas' Goss-Michael Foundation announced that it's relocating in mid-March to a "newly renovated warehouse site at 1305 Wycliff Avenue at Monitor Street." Through the move, the Foundation will join new neighbors Galleri Urbane, the Public Trust and Liliana Bloch Gallery in the western push into the expanding Design District. According to Kenny Goss, the Foundation has to move due to escalating rent costs in their current space. This, of course, comes on the heels of the relocation of PDNB Gallery and the closing of Zhulong Gallery.
The Foundation's new building will be approximately 5000 square feet—half the size of its current space. Along with the move, the Foundation plans to concentrate on three of their programs: an artist residency; (FEATURE), a exhibition program highlighting Dallas-based artists; and of course the display of the Goss-Michael Collection of British contemporary art.
The Goss-Michael Foundation's new building will open April 7 with a show by Paula Crown.