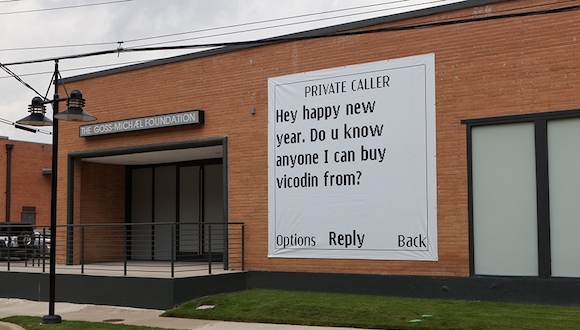 Last month, Dallas' Goss-Michael Foundation announced their plans to relocate to a "newly renovated warehouse site at 1305 Wycliff Avenue at Monitor Street." The move was scheduled for mid-March, but has been postponed until May. In a recent press release, the organization cited weather issues and delayed construction as the reason for the change of date.
The foundation's first show in their new space, a solo exhibition by Paula Crown, was set to open on April 7, a week prior to the Dallas Art Fair. Crown's show will instead open the same date at the Goss-Michael Foundation's current site at 1405 Turtle Creek Boulevard. Prior to her career as an artist, Crown was an investment banker in New York and Chicago. She recently received her MFA from the School of the Art Institute of Chicago and currently serves on the board of trustees of The Museum of Modern Art in New York. According to her website, she "relishes coloring outside the lines."
In collaboration with the fair, the Goss-Michael Foundation will host a breakfast with Crown on Friday, April 15 from 9-11 AM.