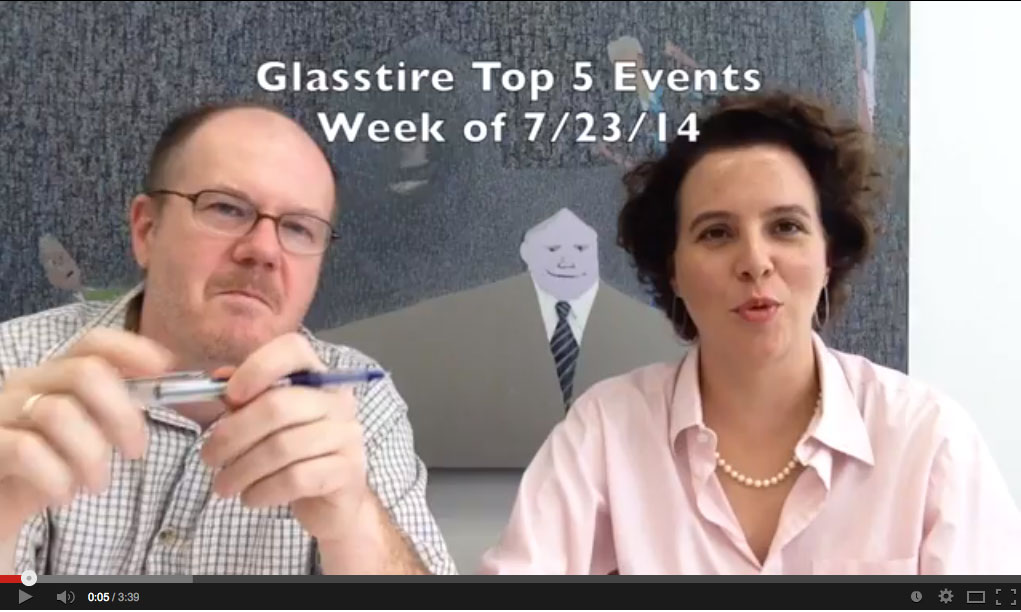 Glasstire editor Bill Davenport and publisher Rainey Knudson count down the top 5 events of the week! To get this news first, sign up for our weekly email!
1. Haim Steinbach @ the Menil Collection (Houston)
2. Underground: Photographs @ Amon Carter Museum (Fort Worth)
3. Kristen Cliburn @ Cris Worley Fine Art (Dallas)
4. Scott Rosenberg @ Zoya Tommy Contemporary (Houston)
5. Beat'n Trail @ Houston Arts Alliance
What are your Top 5 picks this week? Leave a comment to let us know!
(The painting gracing the Glasstire offices in the background of the video is by the late Houston artist Ron Hoover.)