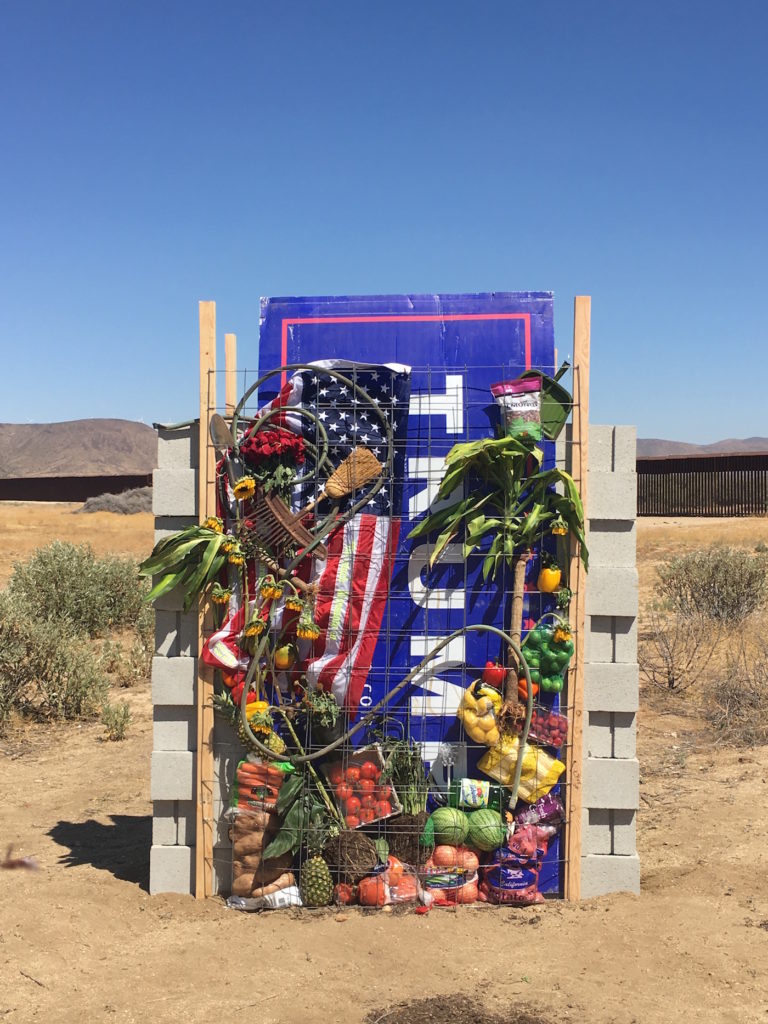 Last week, art collective t. Rutt erected a 52-cinder block structure near the US-Mexico border. It's not exactly huuuge, but it has Trump's name on it, reports Hyperallergic.
t. Rutt (David Gleeson and Mary Mihelic) are the same folks who transformed a former Trump campaign bus they bought off of Craigslist, which they have been driving around the country since last year. The collective's website states, "The T.RUMP Bus is a non-partisan contemporary artwork," just fiercely "anti-Trump."
This latest work, a collage of a Trump campaign sign with rotting fruit and vegetables and other objects, is, as the artists told Hyperallergic, "about what would happen to the US if all the immigrants were stopped at the border and Trump truly deported 11 million people back to Mexico." t. Rutt hopes that other artists will add to the wall, but for now has mailed Mexican President Enrique Peña Nieto an invoice for this portion—construction of which amounts to $14,635.42.
Peña Nieto said Sunday that there is "no way" his country would ever pay for a wall between it and the United States, reports CNN.
(All images by and courtesy of David Gleeson and Mary Mihelic via Hyperallergic.)