Austin's "Farewell Film Club" presents a variety of unreal celluloid realities.
Presented by Austin's Farewell Books, the "Farewell Film Club" is an ongoing film screening series in the bookstore that showcases a range of flickering oddities. This Thursday, Dec. 12, the latest of these quarterly screenings will feature a stellar selection of experimental documentaries—not only great, rarely-seen films, but an interesting mix of stuff not normally seen together.
The series is organized by Hunter Shaw, who also programs a series of classic, international arthouse films at Violet Crown Cinema and runs his own independent multimedia label, Abject Renaissance. (The next planned Abject Renaissance dvd release is of works by Austin filmmaker Jarrett Hayman—due out early in the coming year—and Shaw is planning a screening of Hayman's work at Farewell in conjunction with this.)
It's been important to Shaw that these "Farewell Film Club" screenings present actual film prints (mostly 16mm, some 8mm). "In much the same way that Farewell Books is dedicated to preserving printed media as an art form, the Farewell Film Club is dedicated to exhibiting and appreciating film as an art form. We offer a unique experience for the digital-saturated contemporary audience, many of whom may have never seen a 16mm projection, let alone one crafted by a master of the medium like Stan Brakhage or Bruce Baillie."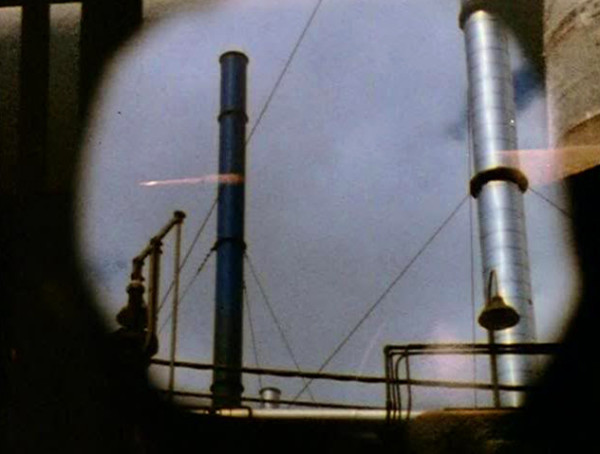 Besides bringing rarely seen films to Austin audiences and showing them in their intended formats, this little, independent program is able to create eclectic, thematic assemblages that cinemas and arts institutions may not risk or be hip enough to think of. Framed as "experimental documentaries," the upcoming program presents an intriguing expansion of the possibilities of creative cinematic representation. It's both refreshing to seasoned cinephiles and serves newcomers well to present glimpses of a wider spectrum beyond particular eras or styles. A musical collage film by documentarian Les Blank and bluesman Sonny Rhodes on the dangers of smoking plays alongside Stan Brakhage's experimental document of the birth of his first child; Bruce Baillie's classic 1966 cine-poem Castro Street alongside conceptual artist Le Ann Bartok's Skyfall documenting one of her art drops in 1973; Lynne Sachs' Which Way Is East chronicling a trip to Vietnam alongside Josh Solondz' fingernail direct film, Keratin Reserve. The program features a short film from each decade between the 1950s and 2000s, and is sure to create a conversation between flickering impressions that is more like our own memories, dreams and lives than most straight documentary films.
Farewell Film Club: Experimental Documentaries shows Thursday, Dec. 12th at 8:30PM) at Farewell Books—913 East Cesar Chavez, Austin, Tx 78702. $5 suggested donation. More info here.