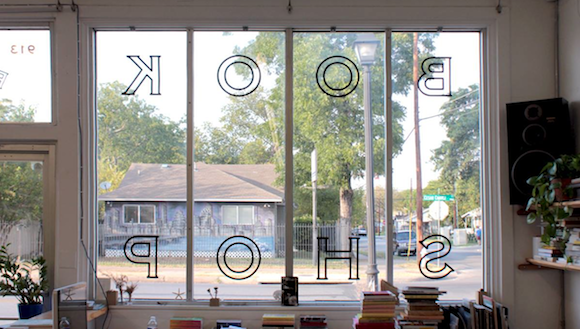 Austin's Farewell Books, the progressive bookshop and art gallery founded in February 2013, will shut its doors at 913 East Cesar Chavez Street at the end of this month. Founders Mikaylah Bowman and Travis Kent posted on Farewell's Facebook page: "With the Austin landscape changing rapidly it has become that much more challenging." They go on to clarify:
Farewell Books is not going away, only underground, briefly. We will continue to update the website with new books, we will keep you posted on events & openings that we will be tabling and we will keep you updated on potential new spaces for Farewell.
There don't seem to be signs that the Austin real estate market will make it easy to find a new space, but we wish Mikaylah and Travis the best of luck. Meanwhile, Las Cruxes, the store/gallery at the same address, will be maintaining the 913 collective.
The current exhibition, Formative World, featuring Maren Karlson, Matt Lock, and Jonny Negron, will be on view through January 22.