I've been meaning to write something here about film scores for a while. You know, some kind of analysis of the role of music in movies, with interesting, specific examples and nods to Bernard Hermann. Well, this ain't that. This is just me letting you in on the guilty pleasure of a cinephile.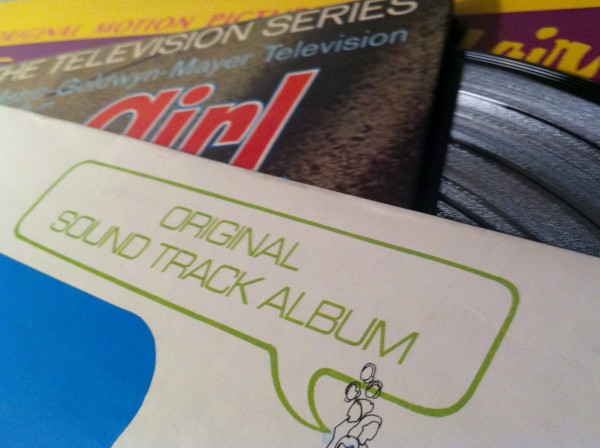 Around this time of year, I dig into my '60s soundtrack records. Scores from that era by composers like Lalo Schifrin and Henry Mancini create great aural backdrops for springtime. Hip, swinging, funky, atmospheric, exotic… They somehow simultaneously create moods of leisure and adventure, calm seduction and grand excursion.
I thought some of you might enjoy integrating these instrumental orchestrations into a sunny spring day. So I've posted, for your listening pleasure, a fun little mix of music from film and television soundtracks that happen to be at the top of my stack right now. It's bound to turn a sip on the porch into a poolside cocktail, a trip to the store into a jet-setting adventure, your living room into a 60s hotel lounge, or a walk in the park into the beginning of an extravagant, new life.
Happy spring!
Spring Soundtrack mix  <Download here>
Lalo Schifrin "Jim On The Move" (Mission: Impossible, 1967)
Dave Grusin "Shall We Gather At The Boat Dock" (The Girl From U.N.C.L.E., 1967)
Henry Mancini "Main Theme" (Arabesque, 1966)
John Barry "007 Takes The Lektor" (From Russia With Love, 1963)
Elmer Bernstein "Black Straight-Jacket" (The Caretakers, 1963)
Herbie Hancock "Main Theme" (Blow-Up, 1966)
Herbie Hancock "Bringing Down The Birds" (Blow-Up, 1966)
Stanley Meyers "Barney" (Kaleidoscope, 1966)
Lalo Schifrin "Danger" (Mission: Impossible, 1967)
Lalo Schifrin "Danube Incident" (Mission: Impossible, 1967)
Piero Piccioni "Pearls" (Camille 2000, 1969)
Michel Legrand "Theme (Instrumental)" (The Thomas Crown Affair, 1968)
Michel Legrand "The Chess Games" (The Thomas Crown Affair, 1968)