CineMarfa is not the biggest film festival in Texas, not by a long shot. It's not the fanciest fest, either. Nor is its programming the most clearly defined. And it's definitely not the most conveniently located.  But in my opinion, it's become the best film festival in the state–not despite these things, but because of them. Being small, independent, and way out of the way allows the festival's head chef David Hollander and his handful of collaborators the freedom to create a good cinematic experience without having to explain, justify, categorize, or hype their adventurous, eclectic programming.
CineMarfa is simply a well-curated, annual movie mix tape. The selections are smart–a wide variety of new and old "deep cuts" chosen by people who know a thing or two, and sequenced nicely over four days. Connections between films are clever, but often subtle, tangential, and best discovered through experience rather than by over-explanation. CineMarfa organizers could invoke artspeak to brag about the importance of their championing of experimental, interdisciplinary and hybrid arts, but they don't do that much. There's really no need, is there? It's called "cinema."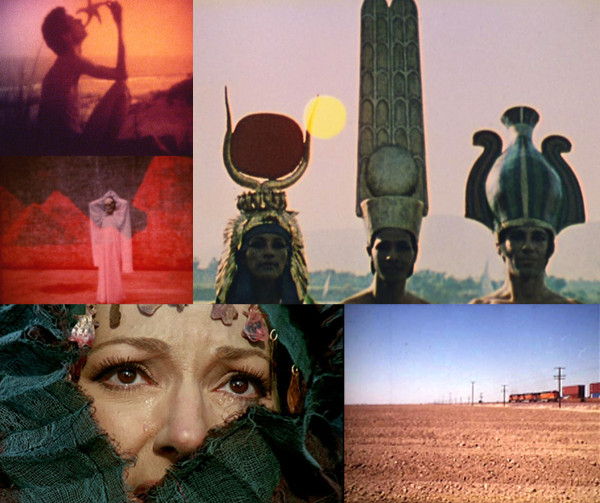 The fourth annual CineMarfa fest starts Thursday and features the area premieres of a number of interesting recent films, more than a few guest artists, and a really impressive selection of classic and rare films spanning more than 100 years.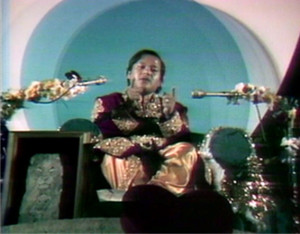 The festival opens with rarely seen 1973 documentary Lord Of The Universe about 16-year-old guru Marahaj Ji attempting to levitate the Houston Astrodome. A Friday program pairs Kenneth Anger's infamous Lucifer Rising with Derek Jarman's In The Shadow Of The Sun–a 1980 reworking of his early-70s Super 8 films scored by Throbbing Gristle. James Benning's meditative, 2008 film RR–his final 16mm film–is composed purely of static shots of passing trains. After a paper plane-making contest honoring the eccentric artist and cultural alchemist Harry Smith (Smith had the world's largest collection of paper airplanes, now owned by the Smithsonian), there will be a screening of his cut-out collage films made in the late 1950s. Pier Paolo Pasolini's unique take on the Euripides play Medea is a must, as is Carl Dreyer's classic 1928 film The Passion of Joan Of Arc–a masterpiece that will be given additional voice in the festival by an original score performed live by Cat Power. A program of short films made by pioneering cinemagician Georges Méliès in the 1900's is billed as a kids program, but what adult wouldn't also enjoy cereal and Méliès films on a Sunday morning?
Highlights of the new films in the festival include documentaries The Source Family and La Santa Muerte, animated feature What Manner of Person Art Thou?, Jeff Nichols' narrative feature Take Shelter, and the U.S. premiere of Eduardo Villanueva's hybrid documentary/fiction film, Penumbra.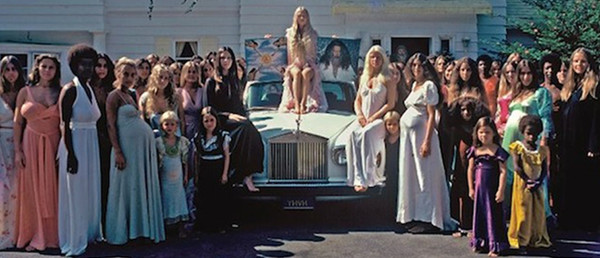 There are no conflicting program overlaps in CineMarfa's schedule, so attendees have the opportunity to see as many of the festival's offerings as they'd like. Most screenings and events will be held at the historic Crowley Theater in Marfa, and all are free of charge. Those about to embark on the journey have a great mix of cinematic experiences in front of them. And to those that couldn't make it out to Marfa for this year's festival, I suggest you start planning next year's West Texas trip.