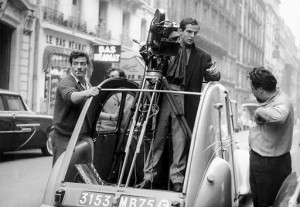 Cinema saved François Truffaut's life–first as an escape and substitute home during his less-than-perfect childhood, and then as a direction that turned the delinquent young man into an accomplished critic and trailblazing filmmaker. Just before turning 27, and upon the death of his mentor, André Bazin, Truffaut made his first and most personal feature film. Centered around a young adolescent who is misunderstood at home and tormented at school, The 400 Blows (Les Quatre cents coups) is based on the director's own childhood experiences, and was among the first few films to boldly introduce the sensibilities of the French New Wave.
It's nice timing that the Museum of Fine Arts, Houston's "Truffaut: On Childhood" series has arrived on the heels of Texas filmmaker Richard Linklater's recent coming-of-age film, Boyhood. People have praised that film for conjuring (and allowing room for) one's own reflections on the blur of little dynamics and events that shape our early lives. It got me thinking about various films that tackle the funky navigations of youth with simplicity and feeling, and Truffaut's acclaimed debut feature came to mind as one of my favorites.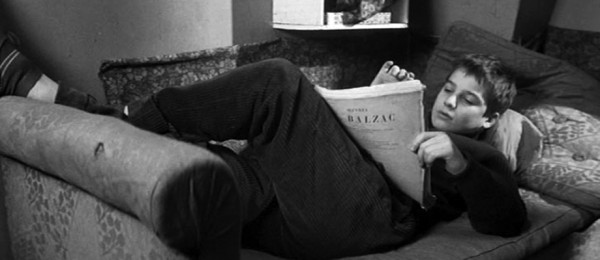 Featured in the MFAH's ongoing series (with screenings Friday, Saturday, and Sunday), The 400 Blows stars 14-year-old Jean-Pierre Léaud as Antoine—a solemn, detached, only child who lives with his mother and stepfather in a cramped Paris apartment and responds to alternating neglect and punishment from adults by diving into books, movies, and an escalating series of lies and rebellious acts. Cinematographer Henri Decaë–who'd shot Claude Chabrol's Le Beau Serge and Louis Malle's Elevator To The Gallows the previous year–beautifully captures Antoine's life in late-50s Paris in striking, widescreen, black-and-white film (especially showcased by these big-screen presentations of a newly restored version).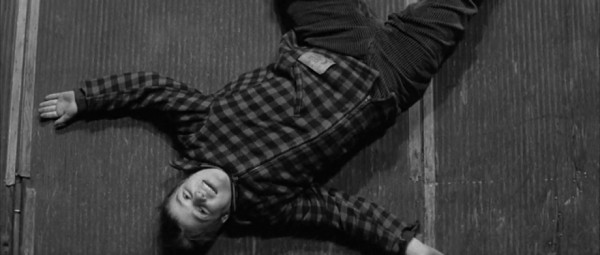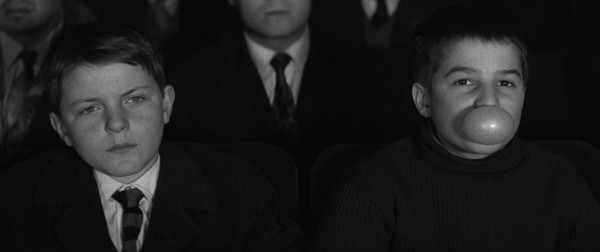 The 400 Blows (1959), preceded by Truffaut's early short film Les Mistons (1957), is the first in a trio of Truffaut programs related to childhood that are being presented at the museum in the coming weeks. Also featured is The Wild Child (1970), his retelling of the fascinating true story of a 19th-century physician trying to civilize a young boy found living in the wilderness, with the physician played by Truffaut himself. Rounding out the series is Truffaut's funny and touching ode to younger childhood, Small Change (1976), which director Wes Anderson has sighted as a major influence. Especially when seen in succession, these rarely-screened selections from Truffaut's early, middle, and later filmmaking career are great expressions of childhood and reflections of our larger, lifelong negotiations between control and freedom.

"Truffaut: On Childhood" began this week and runs September 20 at the Museum of Fine Arts, Houston's Brown Auditorium. More details HERE.