Or, for those of you who have already perceived that this week's list is unusually full of sincere figuration, (heck, it's the holidays!) read on:


1. Borderland Collective, Joe Lopez, Fernando Andrade & Spatial Planes
Blue Star Contemporary Art Museum, San Antonio
December 4 – February 15, 2015
Opening: December 4, 6–9 pm
Community Participation Day: December 13,  2–5:30 pm
A new project by Borderland Collective documents unaccompanied children at the US/Mexico border. Artists Jason Reed and Mark Menjivar and art historian Erina Duganne with contributing artists Adriana Corral, Noah Sadowski, Vincent Valdez, Jennifer Whitney, and Ricky Yanas. Also opening tonight at Blue Star are shows by Joe Lopez of Gallista Gallery, Fernando Andrade's disturbing pencil drawings of violent kids' games, and, incongruously, Spatial Planes, a group printmaking show about illusionary geometry!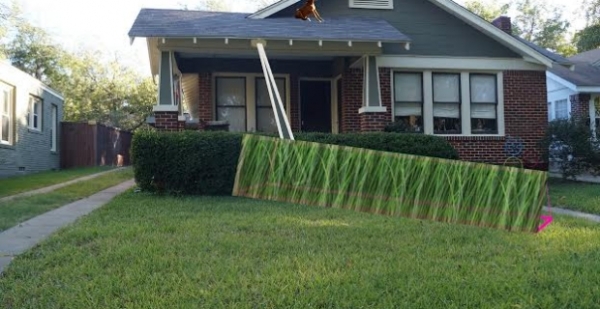 2. Cassie Phan: Are you frustrated with me?
TERRAIN Dallas
December 7 – January 30, 2015
Opening: December 7, 1–4 pm
Founded by local artist, educator, and curator Iris Bechtol, TERRAIN Dallas is a new exhibition space in Oak Cliff, will focus on exhibiting site specific, temporary interventions in and around a suburban lawn. First up: recent UNT MFA Cassie Phan.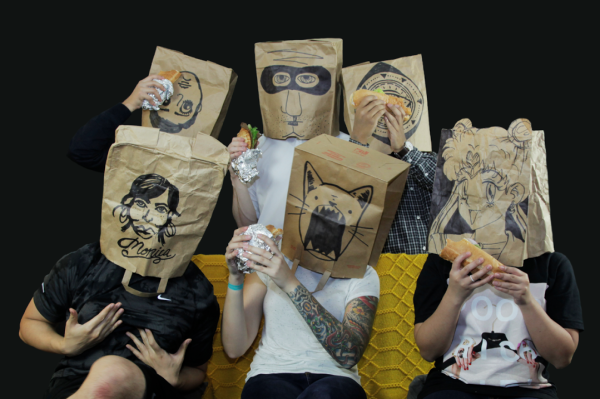 3. Secret Sandwich
Fresh Arts, Houston
December 5 – January 16, 2015
Opening December 5, 6-8 pm
Billed as "a fun show by fun people," artists Monica Foote, Jonathan Jardin, Paris Jomadiao, Geoff Smith, Alyssa Stephens, and Alonso Tapia turn their attention to dissecting an All-American lunchtime favorite using video, soft sculpture, collage, and painting. The collective started by creating and distributing limited edition Zines and this is their first full-scale exhibition as collaborators.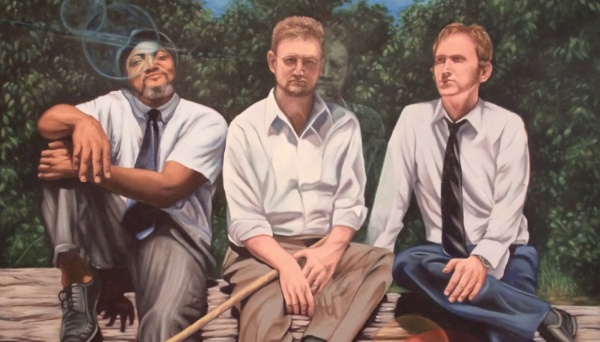 4. co | action
500X, Dallas
December 6 – January 4, 2015
Opening: December 6, 7–10 pm
A solid lineup of artists and their artist/mentors including Adam Fung > Alyssa Hawkins; Darryl Lauster > Jeff Gibbons; Margaret Meehan > Devon Nowlin; Colby Parsons > Anastasia Gabriel; and Linda Ridgway > Teresa Rafidi. Also opening, upstairs: Michelle Thomas: Soft Space, and Kate Colin | Lauren Kirchner.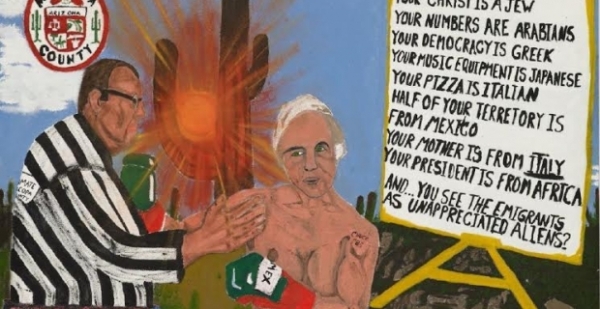 5. The Power of Insanity
02 Gallery (in the Flatbed building), Austin
December 6, 2014 | 12:01–12:01 am
Opening: December 6, 2014 | 2–5 pm
Outsdier art by street pastor and painter José Antonio Galvan and residents of his Vision in Action asylum on the fringe of Ciudad Juarez, a privately funded refuge for the area's homeless, infirm, and mentally ill.