You must have noticed, if you live in DFW, that there's some pretty exciting artwork bobbing all over its various surfaces. Local artists are getting busy, many on their own terms or under new conditions forced by a stagnant economy. This has me jonesing; I want and I want.
I have the eye for collecting, but I fail to save the money or even come through on invoices. I still owe Marty Walker money for a piece; she could or should yank it anytime and that artist should be pissed.
I'm not good at saving money, but I am trying, and getting better all the time.  I'm not a dealer/gallerist anymore, which is wonderful; I get to live around art all the time without being forced to sell it. But I'm still acquisitive. Here's what I've been thinking about, and wanting.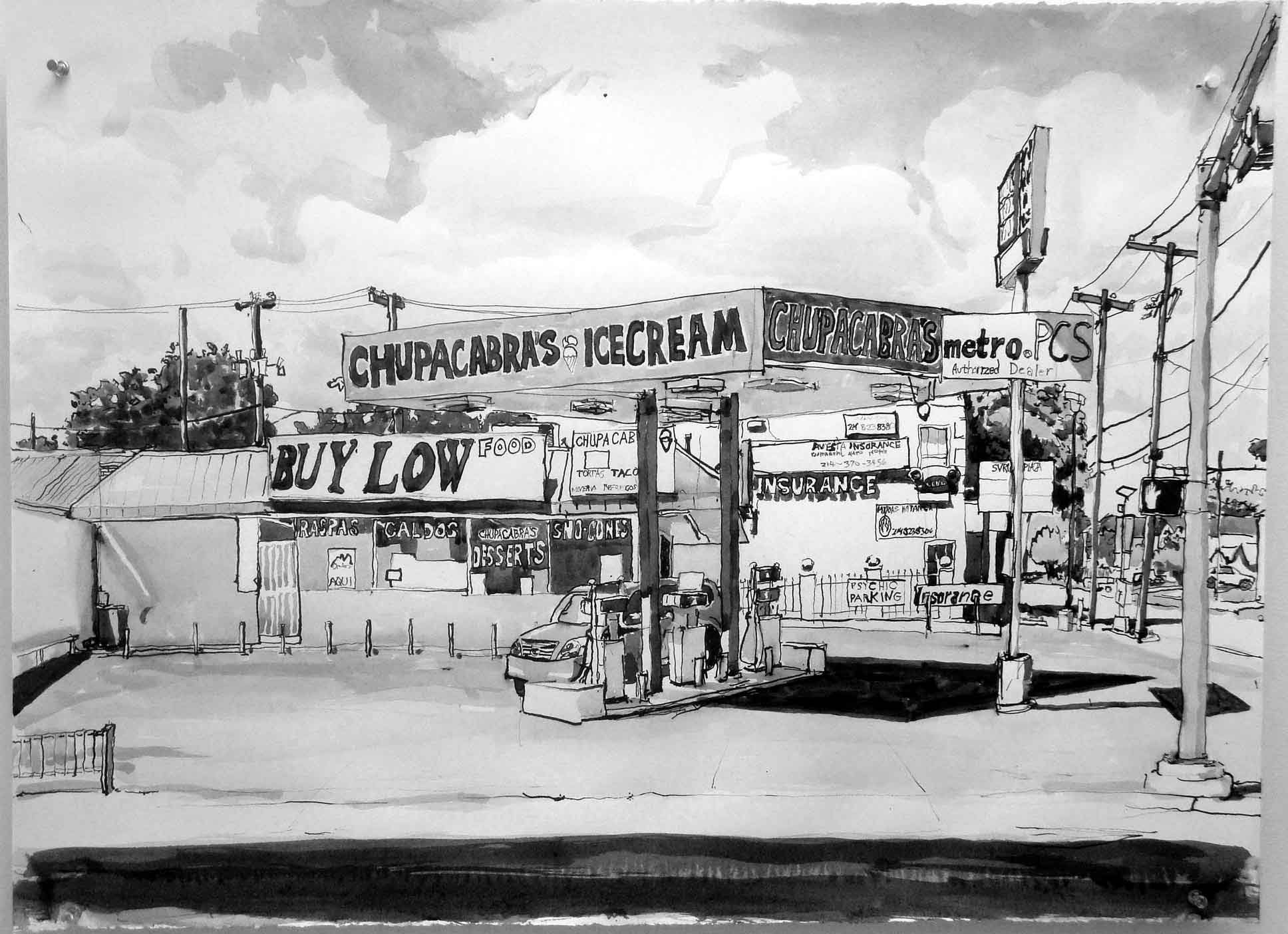 This list is not comprehensive. I want the tiny molded plastic sci-fi sculptures by M and Elliott Johnson, especially the surveillance camera—Marty showed them ages ago. Not cheap. Very funny and perfectly crafted, of course. I'll never get enough Todora, or Zilm (duh), and I have an undying crush on any video Kerry Pacillio is making these days, though now she lives in California. I think Bret Slater's work at Marty's is going to be very, very good. I'll see the show tonight. I've put dibs on a large photograph by Margaret Meehan (I won't tell you which one because they're a very limited edition and so screw you). I need to call Nancy at Conduit today about that; Meehan's show—recreated from its Austin iteration—opens this Saturday. I see a long-term payment plan in my immediate future.