The City of Austin's Parks & Recreation Department has issued an open call for 2025 exhibition proposals for the Julia C. Butridge (JCB) Gallery at the Dougherty Arts Center.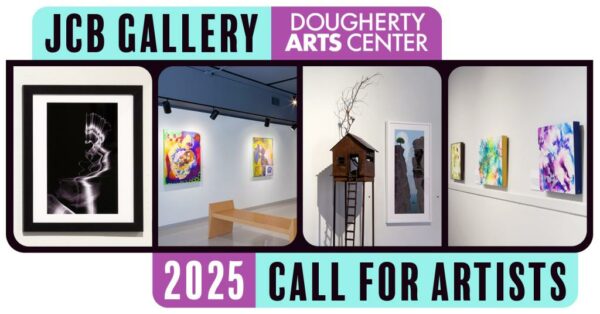 The Dougherty Arts Center is Austin's oldest community arts venue. It regularly hosts performing arts events as well as visual art exhibitions and studio arts programs. The JCB Gallery includes 2,000-square-feet of exhibition space in its main gallery and a 480-square-foot newly renovated secondary gallery space. Exhibitions are scheduled for five-to-eight-week runs, during which a reception and artist talk is held. Exhibiting artists also have the opportunity to present demonstrations or workshops. 
The application for the 2025 season includes an exhibition proposal, an artist statement, digital images, and an image list. The number of submitted images varies depending on if the application is from an individual artist, a small group of up to six artists, or an organization or larger group. There is no fee to submit a proposal and all exhibits and events will be available free of charge to the general public.
Applications will be reviewed by an anonymous panel and final selections are approved by Dougherty Arts Center Management. Some criteria used to rate applications include quality, content, and relatability of the work to Austin audiences.
The deadline to submit an application is February 4, 2024. Selected artists will be notified by March 8, 2024. Questions should be directed to [email protected]. To learn more and submit an exhibition proposal, visit the Dougherty Arts Center's Submittable page.