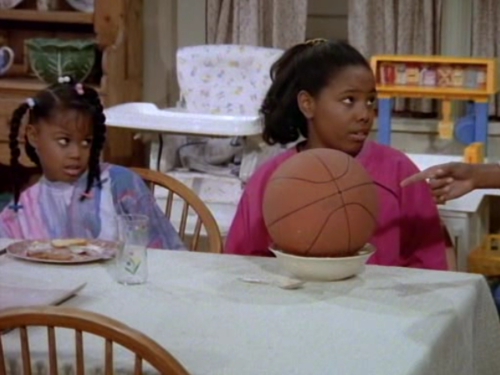 At the end of season four of Family Matters, Judy Winslow waves to her family from the staircase, disappears into her room, and never comes back out. The '90s sitcom at the time was facing budgetary concerns and had to cut some of the actors, so there went Judy. The writers of the show didn't seem to think much of it: simply have her disappear into the house, never mention her again, and soon enough, the audience will forget she existed. By and large, they were right.
Overbearing studio lighting, heavy-handed laugh tracks, flimsy living-room stage sets, multiple actors playing the same character with questionable similarities (Roseanne's second "Becky" was much more subdued than the first): television not twenty years ago may seem quaint, laughable—even unacceptable—to the discerning taste of today's viewer. TV today more often respects the visual and auditory sophistication of its audience; many if not most comedies have done away with the laugh track, and shows are increasingly shot on location instead of the confines of a studio. Production values today resemble cinema more than past TV. Whether it's on a laptop, flat screen, smartphone, or tablet, the average viewer is continuously exposed to visual media, which is making her eye rapidly and increasingly critical.
The narrative content has also evolved—long gone are the days where Bob Saget sits on the side of DJ's bed for a gentle afternoon lecture on morality. And writers have shifted the moral character of their protagonists fairly drastically. It wasn't long ago when most shows presented morality in strictly black-and-white terms: protagonist = clearly a good person; antagonist = clearly the bad one. But since the early 2000s, TV has made their lead characters increasingly gray in the name authenticity, and to more effectively mimic the moral ambiguity that is to be human, and to satisfy an increasing demand from an increasingly sophisticated public that a protagonist should not be good; he should be believable. From Tony Soprano to Nurse Jackie, Omar Little to Walter White, we don't value what is good—we value (and are more enthralled by) what seems 'real.'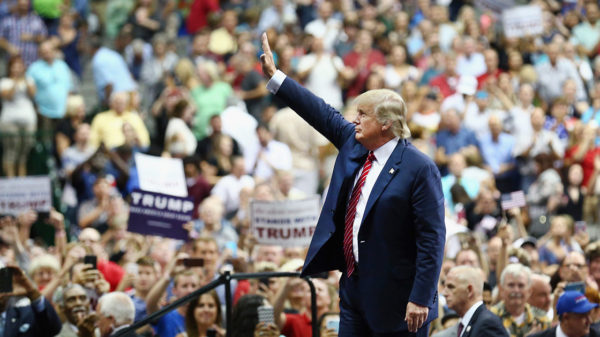 This election has been interesting. For those of us who didn't vote for him, we are still trying to figure out how Donald Trump happened. How did a gold-encrusted billionaire who takes advantage of a tax code that takes advantage of most people become a populist hero for America's heartland? How did a man who insulted just about everybody win over so many?
According to politifact.com, Donald Trump tells the truth about 4% of the time. Although with evidence I can objectively say he is a liar, I've heard numerous times from his supporters that Trump "tells it like it is." Because this makes no logical sense, what are we to do with Donald Trump supporters? Throw our hands in the air? Rock ourselves in the fetal position, humming Carrie Underwood's "Jesus, Take the Wheel?" Lump them all together as bigots who got turned on by his divisive rhetoric? Or rather, does it make more sense to acknowledge—given the American public's swift and massive internalizing of visual media—that they are instead using another kind of intelligence?
Postmodernism has finally infiltrated every nook and cranny of the American fabric. It's not that Americans thinks Trump is honest; it's that they no longer see straight honesty as a reliable litmus test of a person's worthiness. It's not that voters think Trump is an upstanding individual—because they assume a president, by definition, is already morally compromised. It doesn't matter if his rhetoric eerily registers as authoritarian. It doesn't matter if his views aren't really conservative but instead a Diet Coke smorgasbord of liberal and conservative 'policies.' It doesn't matter if he sexually assaults women or thinks the key to peace in the Middle East is to take all the oil. To his supporters, Trump represents—perhaps epitomizes—what America now deems its greatest virtue: authenticity. He oozes a counterintuitive vulnerability and a willingness to break all the rules for the sake of being exactly who he is. Americans no longer look for someone to believe; they crave someone to believe in.
And on the contrary, Hillary Clinton reads as the opposite. The emails didn't do her in. Her sins were her reticence, her stilted voice, the lack of natural cadence in her speech—her inability to authentically 'connect' with a larger, cynical audience. It didn't matter that decades of humiliation, scandals, and intense scrutiny would make anyone more measured and guarded. Of course, articulating this as an argument against someone becoming president sounds ridiculous, so Trump supporters demonized her instead with conspiracies and hyperbole. Again, it didn't matter that she was investigated and cleared eight times for Benghazi. It didn't matter that she was cleared by the FBI for her emails—twice. And it didn't matter that she was objectively more qualified for the job. What mattered was that she always seemed to keep us at arm's length.
In many ways, actual critical thinking has been supplanted by an emerging visual-media savvy, or 'intuition.' Nevertheless, the electoral college has spoken. Instead of othering Trump's base as the humiliating scourge of America's collective consciousness, it would behoove Democrats to respect the intelligence of their fellow citizens and respond accordingly with a candidate who comes across as just as much, if not more, authentic than the president-elect. After all, many of these counties in many states that voted for Donald Trump were the same ones that voted for Barack Obama twice.