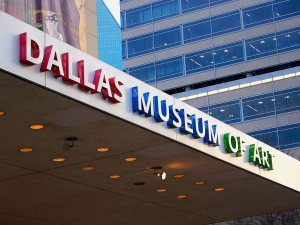 The Dallas Museum of Art (DMA) today announced an anonymous gift of $9 million over three years to ensure free general admission to the DMA and enable the Museum to publish its entire collection online.
The donation will provide $4 million in unrestricted general operating support to continue its free general admission. The remaining $5 million will complete the digitization of the Museum's permanent collection, including the creation of educational content. The gift includes resources to measure the educational impact of the project.
At the beginning of 2013, the DMA returned to a policy of free general admission in tandem with a new platform of visitor participation called DMA Friends (where visitors earn points in exchange for being tracked). DMA Friends is gaining popularity as a model for museums across the country; in September, the Museum received a grant from the Institute of Museum and Library Services (IMLS) to study the research potential of this model with three partner institutions: Denver Art Museum, Los Angeles County Museum of Art, and Minneapolis Institute of Arts.