Rainey Knudson and Christina Rees on the wisdom of a nonagenarian artist, the first show at the DMA we've been psyched about in a while, and the lure of artists being intentionally opaque.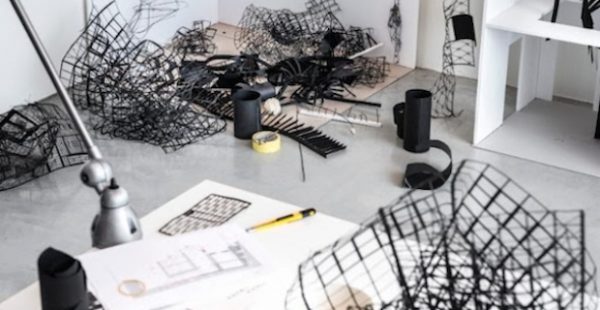 1. Monika Sosnowska: Habitat
The Contemporary Austin
November 22 – February 26
Read our review here
"Taking her inspiration and material forms from Poland's Communist-era buildings of the 1960s and 1970s, Warsaw-based artist Monika Sosnowska has created an immersive, two-floor installation of dystopic domesticism, with many works commissioned specifically for the exhibition." This exhibition marks the reopening of The Contemporary Austin's Jones Center.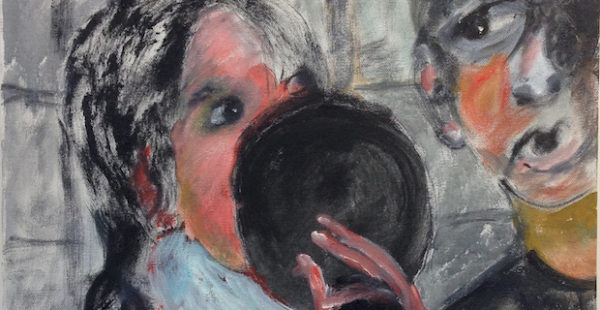 2. Chickie Brown: I called the zoo but the lion was busy
Art League Houston
January 27 – March 11
A show of works by 94-year-old Houston artist Chickie Brown. Brown started painting when she was 60. This exhibition is curated by Francesca Fuchs.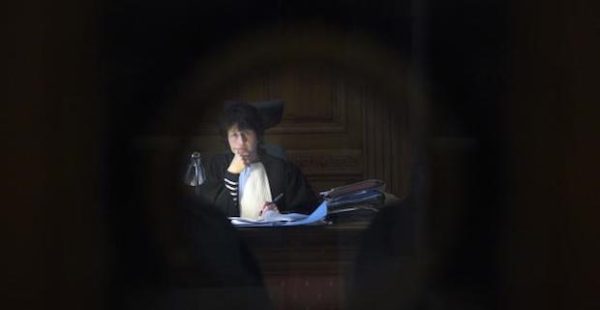 3. Carey Young: The New Architecture
Dallas Museum of Art
February 2 – April 2
An exhibition of works by London-based artist Carey Young. The show will feature photographic and text-based works along with Young's new video piece Palais de Justice.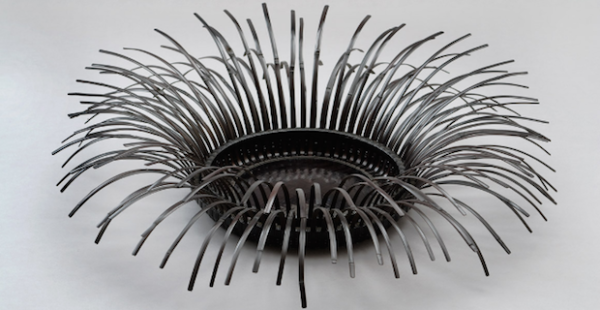 4. Modern Twist: Contemporary Japanese Bamboo Art
Asia Society Texas Center (Houston)
January 27 – July 30
Reception February 2, 6-9PM
An exhibition celebrating artists who have helped redefine the traditional craft of Japanese bamboo art. Artists include Katsushiro Sōhō, Fujinuma Noboru, Matsumoto Hafū, Honma Hideaki, Ueno Masao, Uematsu Chikuyū, Nagakura Ken'ichi, Tanabe Chikuunsai III, Tanabe Yōta, Tanabe Shōchiku III, Tanioka Shigeo, Tanioka Aiko, Mimura Chikuhō, Nakatomi Hajime, Sugiura Noriyoshi, and Yonezawa Jirō.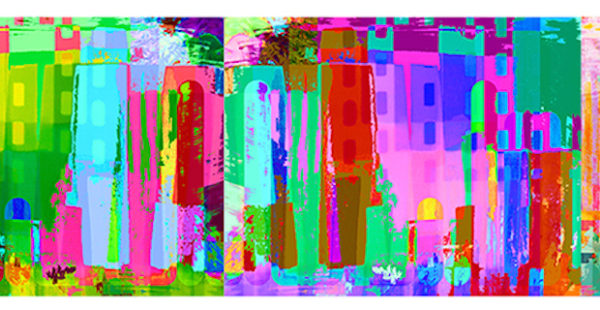 5. Susan Scafati & Sean Ripple: textscape
Co-Lab Projects' DEMO GALLERY (Austin)
February 4 – March 4
Opening February 4, 7-11PM
For this exhibition, Susan Scafati has created large-scale archival pigment scrolls that deal with concepts of text messaging and the era of the smartphone. Scafati also commissioned Austin artist Sean Ripple to create an interactive performance-based work for the show. Contact Ripple at 512-699-8168 to discuss his artworks for the exhibition.