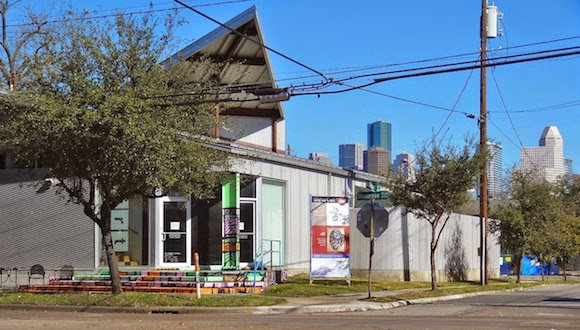 If you're an artist interested in exhibiting at Art League Houston, we have good news: the organization has extended its open call deadline to January 31, 2018. Jennie Ash, the organization's Visual Arts and interim Executive Director, said that this extension was due to the "Art League galleries being closed for two months from damage sustained during Hurricane Harvey."
The storm damaged Art League's roof, causing the organization's Texas Artist of the Year exhibition (Trenton Doyle Hancock) to be delayed and subsequently relocated to the former Rice Art Gallery space. Art League plans to re-open its galleries on December 1, 2017.
For those interested in showing their work at ALH, there are four spaces to choose from: the main gallery is about 1200 square feet, the front gallery is about 600 square feet, the sculpture garden offers about 1000 square feet, and the hallway space is about 200. Since the organization is W.A.G.E. Certified, shows in each exhibition space also provide a stipend to the artist. Applications are reviewed by ALH's Artist Advisory Board, and exhibitions are selected based "on overall quality and innovation."
For more details and to apply, please go here.