Last week I wrote about Houston's dueling art fairs coming up this fall.  Scheduled one month apart, each has a New York area organizer. It got me thinking about Dallas's two art fairs last April, held on the same weekend and each locally organized. The fledgling Suite Art Fair debuted at the Belmont Hotel while the three-year-old The Dallas Art Fair continued at the Fashion Industry Gallery. With over 70 participants, the Dallas Art Fair had a trade-fair vibe (as do a lot of art fairs) but featured some interesting work as well some booths with a selection of clunkers. The Suite fair was fun and laid back with a backyard-party feel as visitors moved between rooms at the Belmont Hotel, a boutiqued-up vintage motor court. It only had fourteen participants and I don't know that organizers or participants made much/any money but it seemed like the start of something cool. There were some good things and some not-so-good things but when stuff failed, it failed in funky rather than a banal-crap-to-put-over-your-couch way.
Having two fairs with two different approaches at the same time worked well in Dallas. Although they are both still evolving, esp. in the case of the Suite fair, they made me want to come back next year. I'm not a huge art fair enthusiast, but at their best, they can significantly help galleries and artists not only in terms of sales but also exposure and connections. The main benefit for viewers/collectors is that they bring together a wide variety of stuff to look at/buy in one place. Here are a couple highlights from the Dallas Art Fair and the Suite Art Fair last spring.
Cueto Project, NY had some really good stuff…
Nicolas Darrot's talking, angst-filled animatronic parrot is tragicomedy at its best.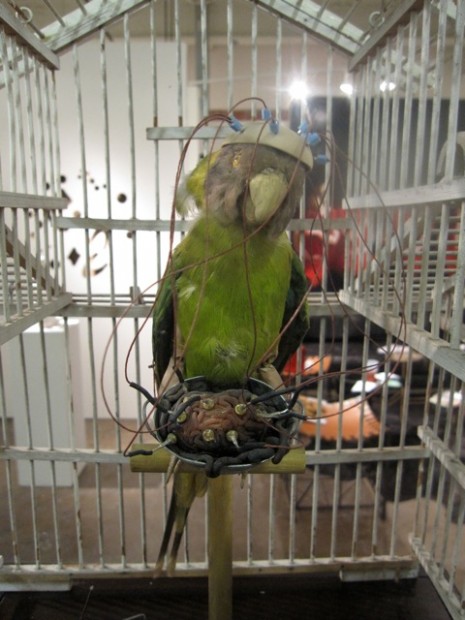 Cueto Project also represents Chris Sauter. Sauter created one of his sheet rock works on site. (Check out Mark and Angella Walley's Glasstire video of Sauter in action.)  Cueto also brought one of the artist's always-great upholstered pieces.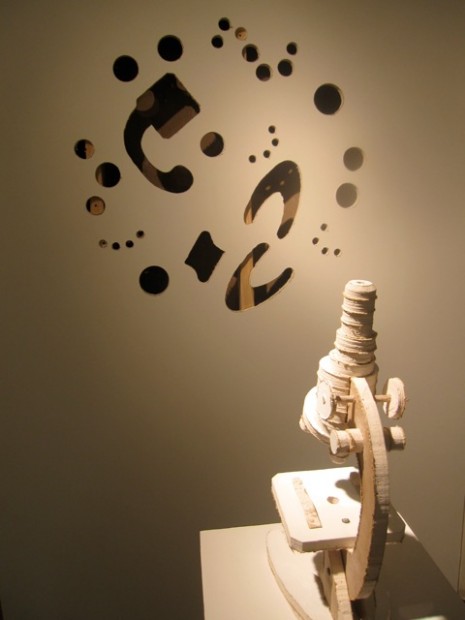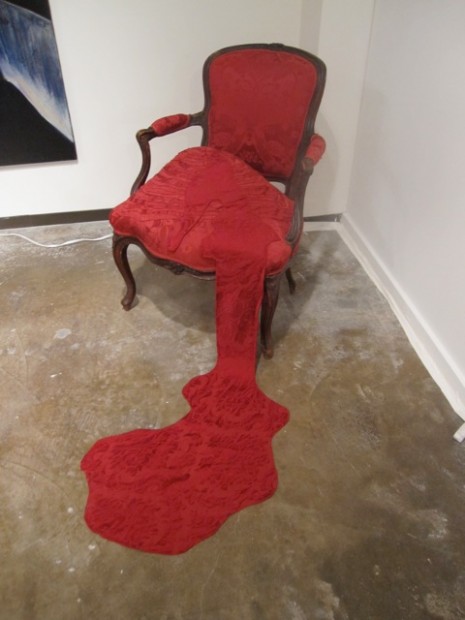 I liked this hanging tangle of cast crap – from dental impressions to dice for your rear view mirror to god-knows-what. (It was outside Cueto Project, but can't find my notes on who brought it or who it's by.)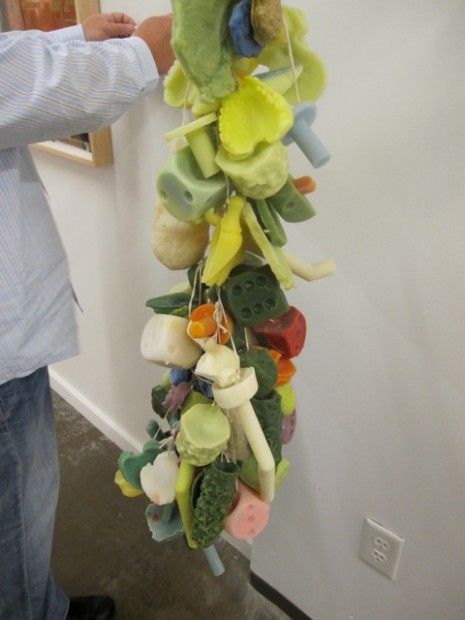 Chul-Hyun Ahn's light-and-seemingly-infinite-space sculptures were on view at C. Grimaldis Gallery, Baltimore.
Glen Fogel's graffiti-ed Twilight vampire images at Callicoon Fine Arts, Calicoon, NY.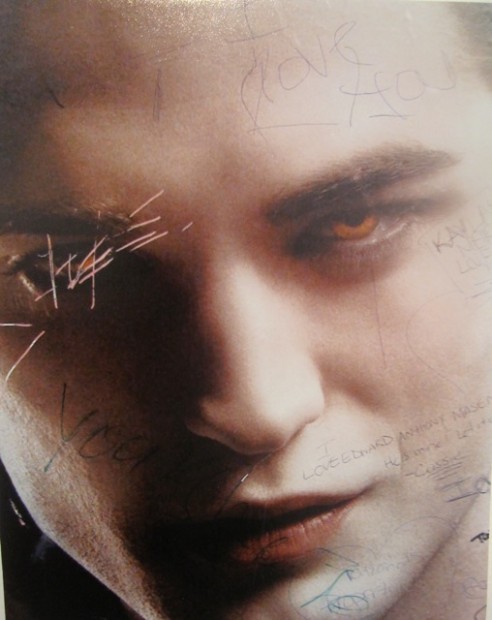 Over at Howard Scott Gallery, NY, Atta Kwami had some wonderfully wonky, thickly painted abstraction.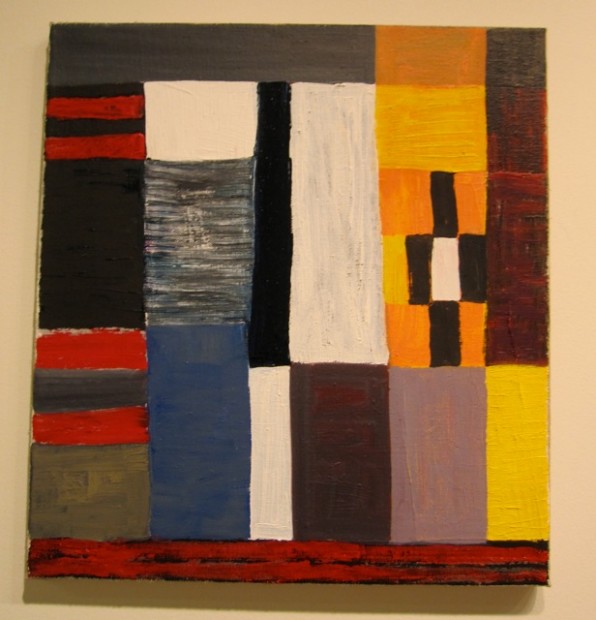 Art fairs aren't the easiest places to present video and there wasn't a lot on view. This piece by Asya Reznikov at Nancy Hoffman Gallery, NY was really nice. Projected into a cardboard box, it showed hands leafing through art books.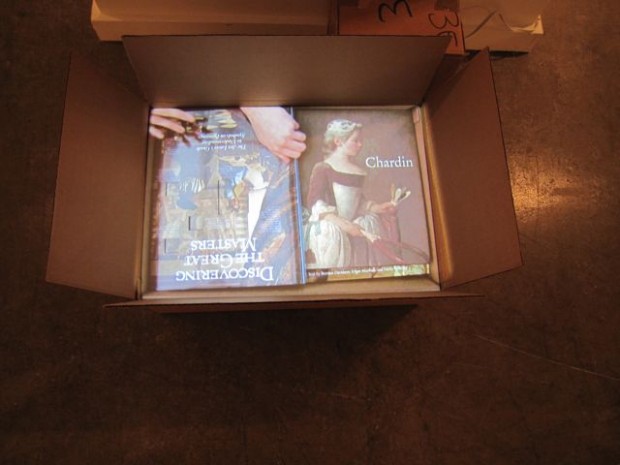 At Gavlak Gallery, Palm Beach, Rob Wynne had a cool poured and mirrored glass text piece.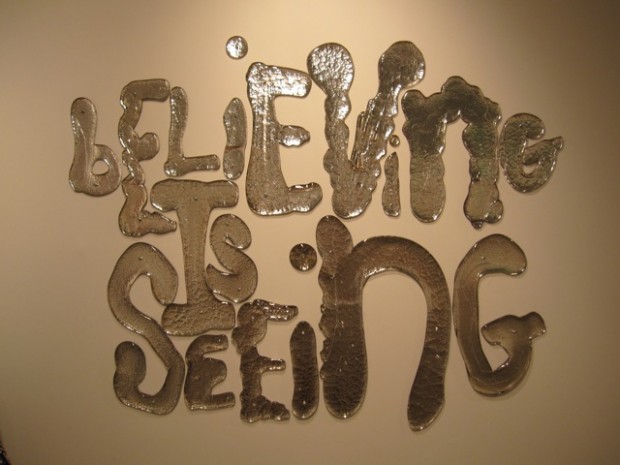 More nice text work Willam Shearburn Gallery, St. Louis. Boundless Joy by Todd Norsten.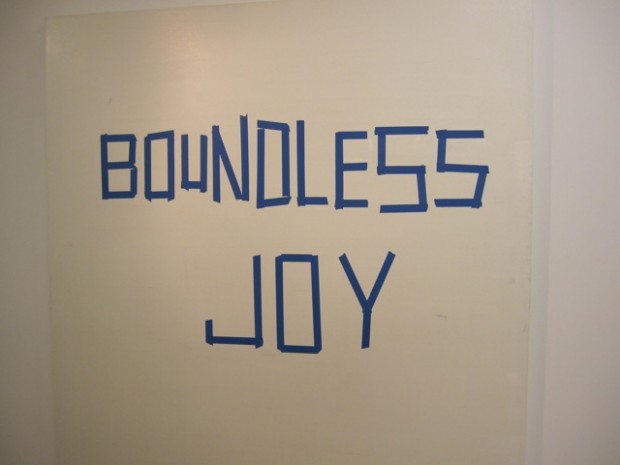 Durham Press brought John Giorno's Welcoming the Flowers, 2007, a portfolio of 18 screenprinted poems, complete with wooden case.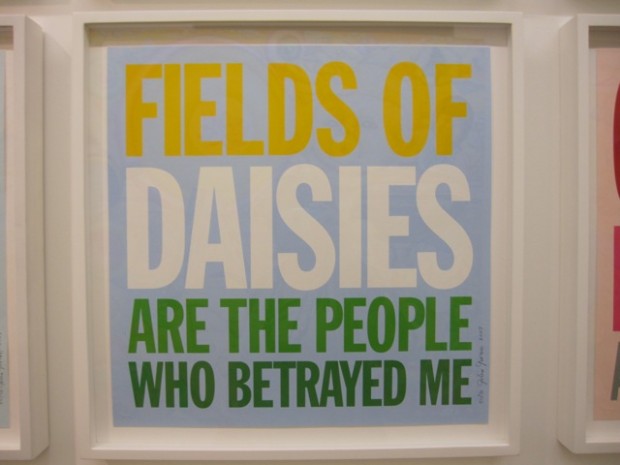 I can't find who did this or who showed it but I thought it was funny.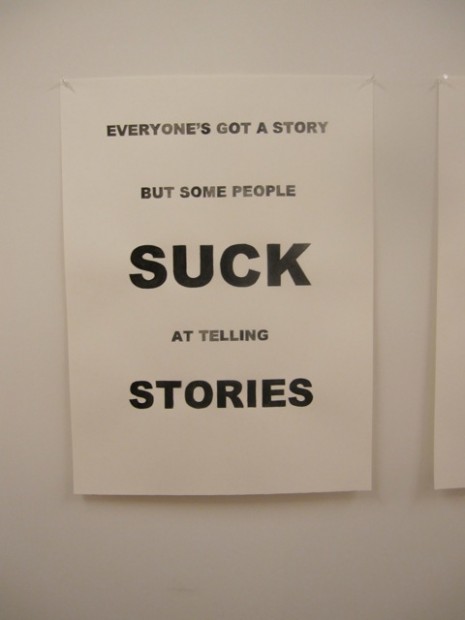 Mel Bochner, Forgetful.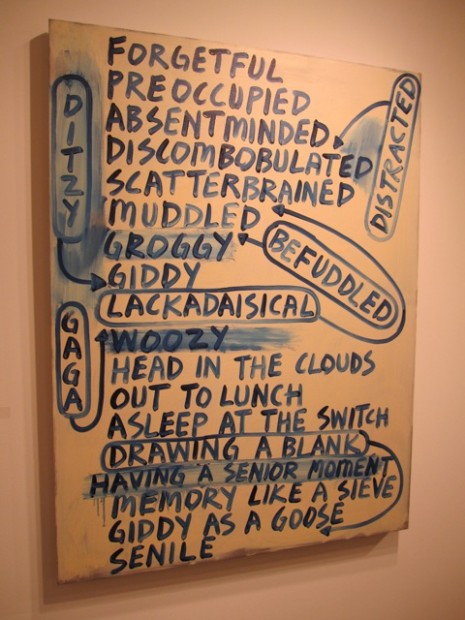 Over at The Suite Art Fair, David Shelton Gallery, San Antonio was the standout. Shelton showed some great work by the always-wonderful Alejandro Diaz.
Hills Snyder and Sala Diaz, SA, brought Erick Jackson's bright/funny/creepy paintings.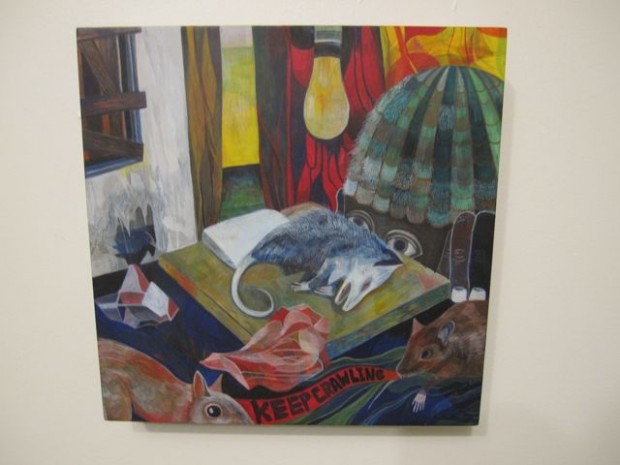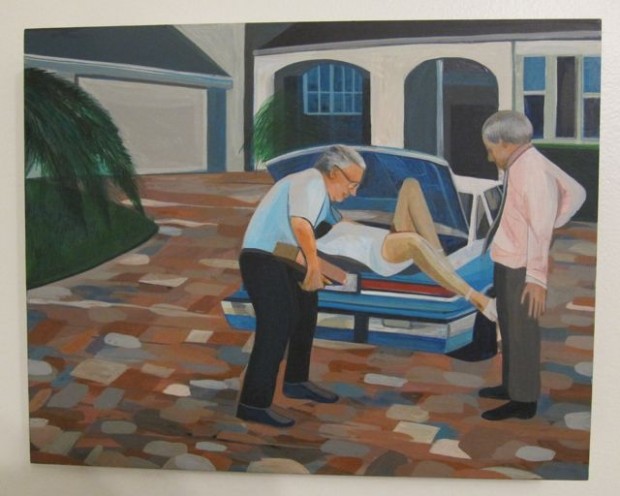 Dallas's The Public Trust showed Taro-Kun's Bad Dates, 2010. (I'm thinking the hotel light reflected in the glass kinda works…)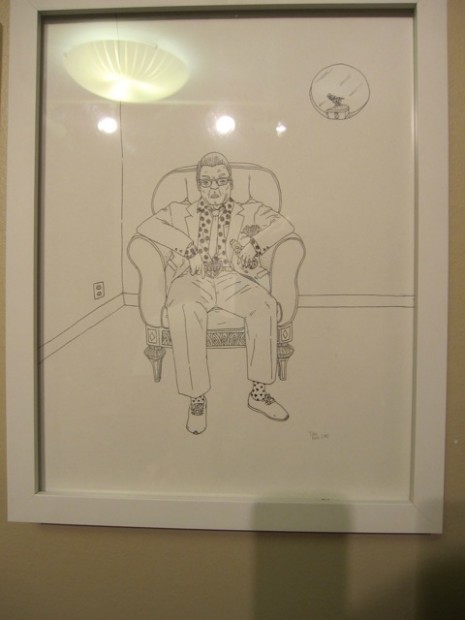 Meanwhile, M's hysterical video, From here to maturity, presented by the Suite fair and D Magazine, was screened in a hotel room all its own.