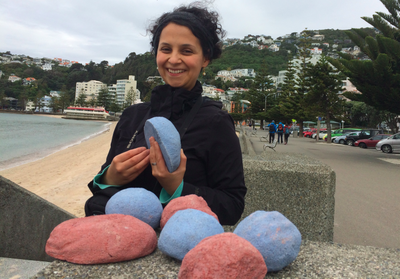 Sala Diaz has announced that Claudia Arozqueta, a New Zealand-based curator, researcher, and writer will be their 2015 Casa Chuck resident. Arozqueta has organized a number of exhibitions and is a contributor to Artforum.com and Art-Agenda. On September 12th, there will be a community potluck at Sala Diaz to introduce Arozqueta to the San Antonio community.
The residency program was initiated in 2011 in the memory of San Antonio artist Chuck Ramirez. By providing work space and access to the community, the program aims to support the careers of art professionals who take up temporary residence within San Antonio.
Note: A previous version of this article called the residency an "artist-in-residence" program. The Casa Chuck residency is for curators, critics and writers.