Rainey Knudson and Christina Rees on aphrodisiacs, unnecessary umlauts, and hardcore propaganda.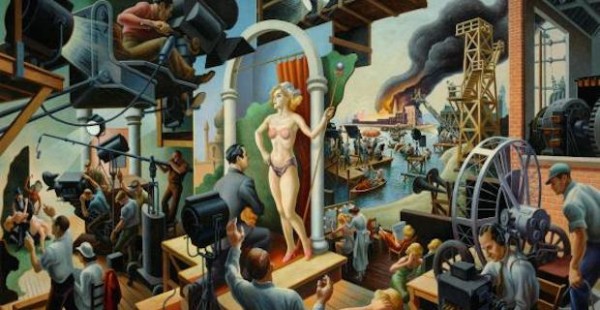 1. American Epics: Thomas Hart Benton and Hollywood
Amon Carter Museum of American Art (Fort Worth)
February 6 – May 1
Read our review here
An exhibition highlighting the link between Thomas Hart Benton's art and Hollywood movie making. This show brings together nearly 100 works by Benton and juxtaposes them with "scenes from some of Hollywood's greatest films."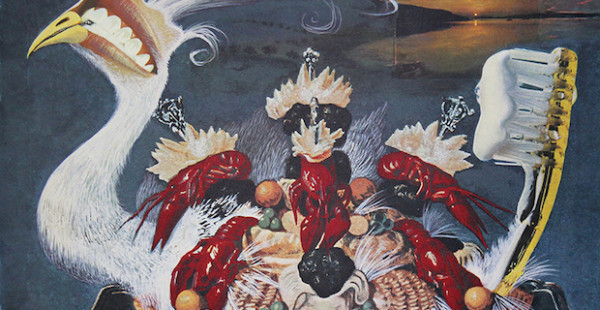 2. Salvador Dalí: Les Diners de Gala
International Museum of Art and Science (McAllen)
March 10 – June 12
An exhibition of lithographs by Salvador Dalí. The works in the show were produced as illustrations for a 1973 cookbook published by a secret chef.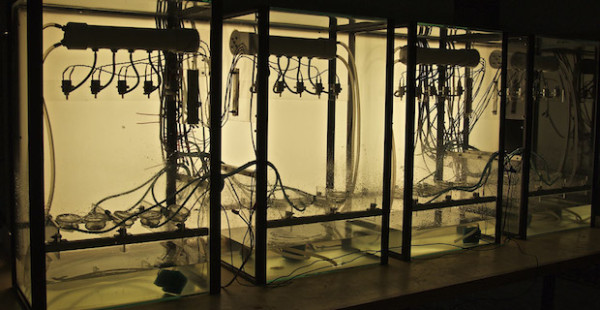 3. Jeff Shore and Jon Fisher: Drip Machine
Blaffer Museum's Window Into Houston
February 3 – April 27
"Drip Machine is an automated electro-hydraulic system that produces sound. It is composed of four repurposed aquariums, water pumps, electric valves, water sensors, plastic tubing, custom electronics and speakers."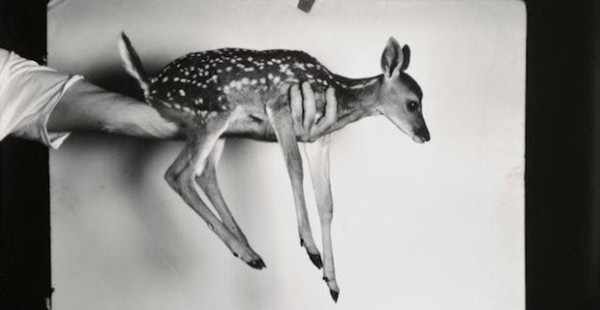 4.1. Robert Langham III: Blackfork Bestiary
Old Jail Art Center (Albany)
March 5 – May 14
An exhibition of photographs by Robert Langham. The artist rescues wild animals and then poses them in his studio using simple and arbitrary props. In many images, the human hand is also present, suggesting dominance of humans over nature.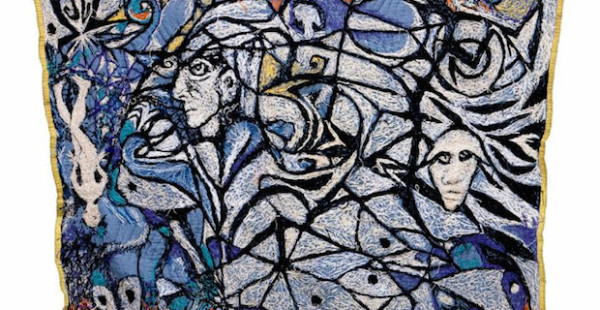 4.2. Exile and Isolation
Old Jail Art Center (Albany)
March 5 – May 14
An installation of work created by self-taught artists. The show includes pieces by Hector Alonzo Benavides, Robert Adale Davis, Helen Burkhart Mayfield, Ike E. Morgan, Royal Robertson, and Rev. LT Thomas, and is curated by Julie and Bruce Webb.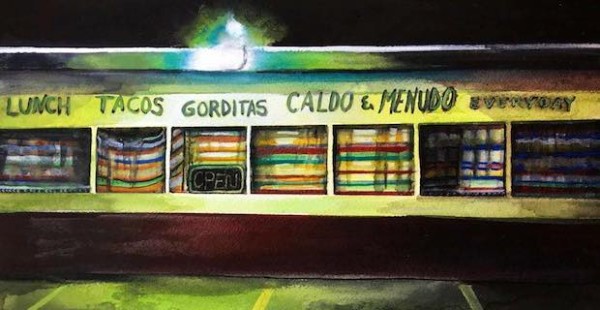 5. Ana Fernandez: New Watercolors
Silkwörm Studio and Gallery (San Antonio)
March 12 – 31
An exhibition of new watercolors by Ana Fernandez.