Rainey Knudson and Brandon Zech on an interactive beach in Galveston, a gaggle of art collectives in Fort Worth, and a show of blue bloods in Houston.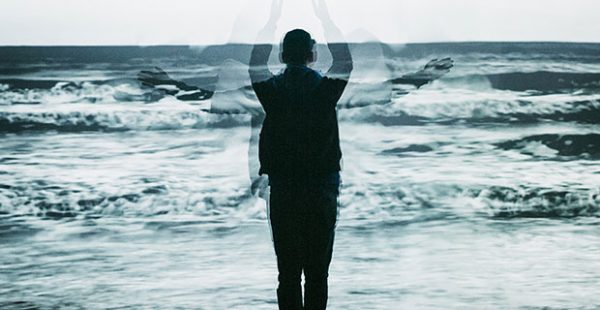 1. Lina Dib: Threshold
Galveston Arts Center
November 24 – January 13, 2019
"Threshold is an interactive video installation by Houston-based artist Lina Dib that incorporates video of waves breaking on the Galveston shore just before sunset. The shore's infinite poetic qualities, constant ebb and flow, and collision of bodies (land and sea) features largely in Dib's work. Threshold is a kind of homage to Thierry Kuntzel's The Waves and to Andy Warhol's Sunset. It is a tribute and meditation on the specificities of place and our relationship to natural systems. Post Hurricane Harvey, this piece is part of a larger series of toxic and luring landscapes. Activating 3D space, the video slows down, the audio slows to a deep rumble, and the color desaturates as viewers get closer to the screen."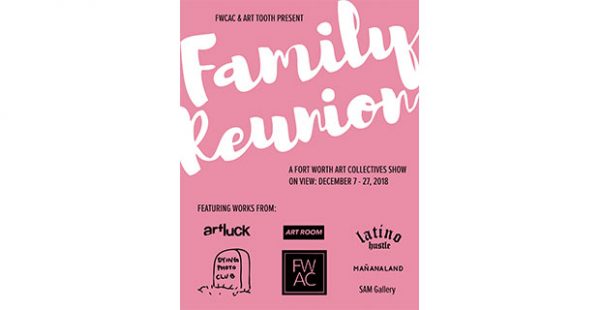 2. Family Reunion
Fort Worth Community Arts Center
December 7 – 27
Opening December 7, 6-9PM
"Working alongside other Fort Worth Collectives including Artluck, ART ROOM, Dying Photo Club, Fort Worth Art Collective, Latino Hustle, Mañanaland, and work from SAM Gallery, this exhibition showcases the true talent in Fort Worth's artist community."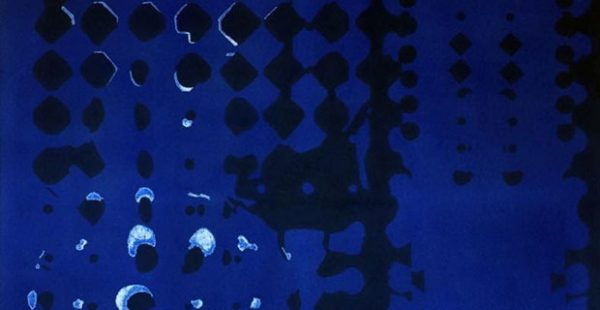 3. Robert Ruello: The Moving Evening
Galveston Artist Residency
November 24 – February 16, 2019
Read more about Robert Ruello's work here.
A show of paintings, drawings, and prints by Houston artist Robert Ruello.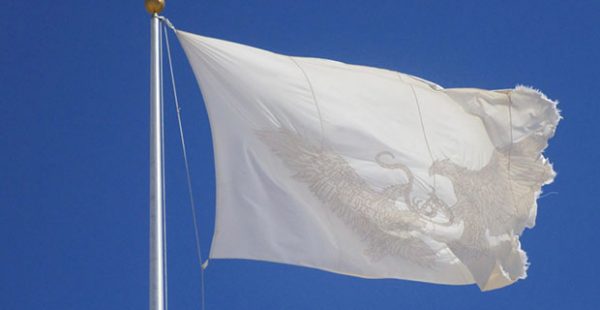 4. Adriana Corral: Unearthed: Desenterrado
Blue Star Contemporary (San Antonio)
October 4 – January 6, 2019
Watch Adriana Corral talk about her work here, here, and here.
Read Glasstire's profile of Adriana Corral here.
"Adriana Corral's Unearthed: Desenterrado illustrates the complex history between the United States and Mexico. The billboard image erected on Blue Star Contemporary's roof depicts a white flag embroidered with an illustration of a 'Mexican' golden eagle and an 'American' bald eagle with claws engaged, each emblematic of their respective nation's patriotism. The 60-foot flagpole hoisting a large-scale white, cotton flag was originally part of an outdoor, site-specific artwork, located on the historic grounds of the Rio Vista Farm in Socorro, Texas." This project is a partnership between Blue Star Contemporary and the For Freedoms: 50 State Initiative.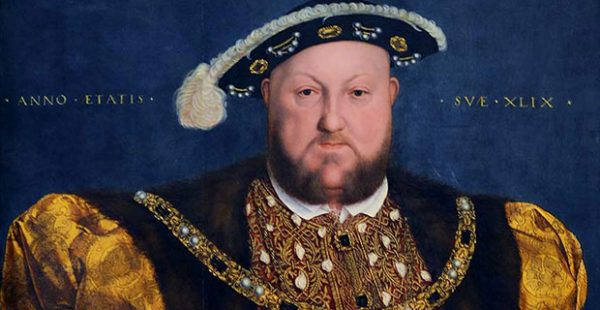 5. Tudors to Windsors: British Royal Portraits
Museum of Fine Arts, Houston
October 7 – January 27, 2019
"Tudors to Windsors: British Royal Portraits from Holbein to Warhol sheds new light on changing ideas of monarchy and nationhood in Britain. The exhibition features portraits of British royalty spanning 500 years, by artists from Hans Holbein and Sir Joshua Reynolds to Annie Leibovitz and Andy Warhol."