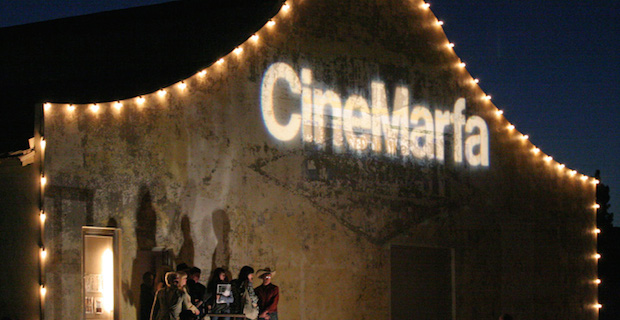 For its seventh continuous year, the CineMarfa Film Festival will begin its programming tomorrow, May 4, and continue through May 7 in Marfa, Texas.
CineMarfa, which emphasizes the intersection between film and visual art, seems to get more ambitious with each year. This year, there are some strongly political films on the schedule. Deeply concerned by the newly constructed Trans-Pecos Pipeline that crosses through the Big Bend, Awake, A Dream from Standing Rock will be shown. The screening will be followed by a skype Q&A with director Josh Fox. There are a number of international filmmakers, as well as local filmmakers, also on the schedule.
If the politics brings you down, the festival ends with a screening of artist Mark Flood presenting his first feature film, Art Fair Fever, a critical and satirical look at the contemporary art world. But that might bring you down, too.
For the full schedule, go here. All of the screenings are free but reservations are strongly recommended.