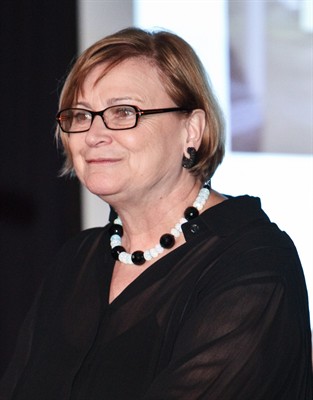 Linda Shearer, who came to Texas (from the Williams College Museum of Art, Williamstown, Massachusetts, where she was director from 1989 to 2004) to serve as interim director for the Contemporary Arts Museum Houston (CAMH), is now the official interim director of the Houston Center for Photography (HCP) after unanimous approval from its board.
After holding down the fort at the CAMH, she did a short stint as the interim managing director at the Houston Cinema Arts Society. In 2009, Shearer took a real job as executive director of Houston's Project Row Houses until 2015, when she "retired." Now, HCP has pulled her back in.
Shearer has an impressive contemporary art resume (which, besides Williams College, includes MOMA and the Guggenheim) and tons of interesting stories. And her career includes working with the likes of Cindy Sherman and many others. Oh, and there's that Mapplethorpe portrait of her leaning casually in her hallway.
Among many other things, she actually knows a bit about photography. Congratulations to HCP! SCORE!