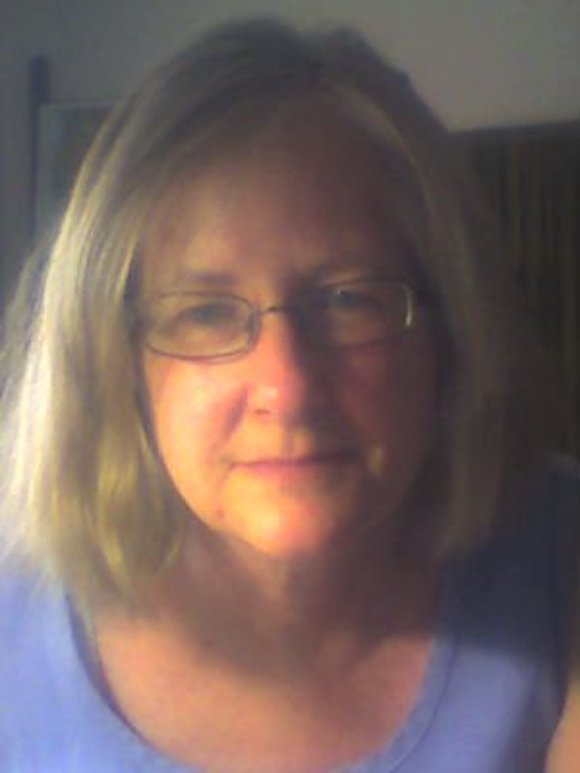 Polly G. Koch, age 65, died on November 28, 2017, in Houston's Montrose area while walking her two dachshunds. A pickup truck struck her at the corner of Mandell Street and Richmond Avenue, killing her and one of her dogs. The incident has resparked the neighborhood's traffic concerns and pleas to the City (watch KTRK coverage here).
Born in Houston, Polly left at age 10 but returned to attend the University of Houston's Creative Writing program under the mentorship of Donald Barthelme. Her novel, Invisible Borders, was published by Simon & Schuster in 1991 and she had many short stories published in literary publications over the years.
Polly was an editor and proofreader par excellence in Houston for three decades and many arts organizations depended on her. She was intimately involved with publications by just about every Houston (and beyond) arts organization: the Menil Collection, Blaffer Art Museum, Museum of Fine Arts, Houston, Contemporary Arts Museum Houston, Fotofest, Rice Design Alliance, Houston Center for Photography, Blanton Museum (Austin), Artpace (San Antonio), and others. Open an art catalogue published in the area and chances are she is highly praised in the acknowledgements.
Don Quaintance of Public Address Design, who often worked with Polly throughout the years, states, "Polly was such a constant in my life and despite her reserve had a lacerating humor about her that would come out in her editing comments, she had zero tolerance for a weak sentence." He adds, "This accident seems so karmically unjust, her doggies were her great joy."
At her request, there will be no memorial service. Contributions are welcome in Polly's memory to Dachshund Rescue of Houston, P.O. Box 580, Friendswood, Texas, 77549.