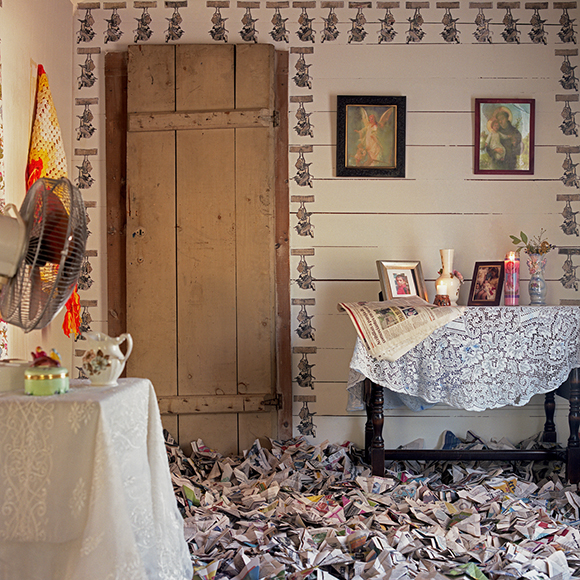 The Houston Center for Photography (HCP) has announced a new grant intended to benefit a local photographer impacted by the COVID-19 pandemic. It's called the Houston Center for Photography & Beth Block Foundation Artist Emergency Relief Grant, and applicants may apply for the $3,000 award beginning now through June 15, 2020, with one applicant to be selected by July 15.
The announcement outlines the following requirements: "Applicants must be practicing photographers, able to demonstrate a commitment to their work, careers, and public audiences, and reside within a 100-mile radius of Houston, Texas. Photographers of all disciplines, regardless of race, gender expression, sexual orientation, disability status, or socioeconomic class, are encouraged to apply."
HCP and the foundation redistributes funds from the Beth Block Honoraria artist support, which usually grants three artists $1,000 each. This new initiative funds the one-time, emergency relief grant for a local photographer impacted by the COVID-19 pandemic.
For more on this, please go here.
****
The Beth Block Foundation was formed to honor and continue the work of Beth Block. Her photography explored fleeting everyday experience in a soulful, riveting manner. Beth's choices and sensibilities lent depth and support to her keen photojournalistic approach, allowing the viewer access to the intimacies she seemed to share with her subject matter. Beth's work, while parochial, spoke to a universal condition. Her iconic images, a blend of an artistic and social documentarian style are found in museums and private collections.
Founded in 1981, Houston Center for Photography is a nonprofit organization offering year-round exhibitions, workshops, publications, outreach programs, lectures, classes, and home to an on-site library housing more than 2,500 books on photography as well as a state-of-the-art digital darkroom. HCP's mission is to increase society's understanding and appreciation of photography and its evolving role in contemporary culture.