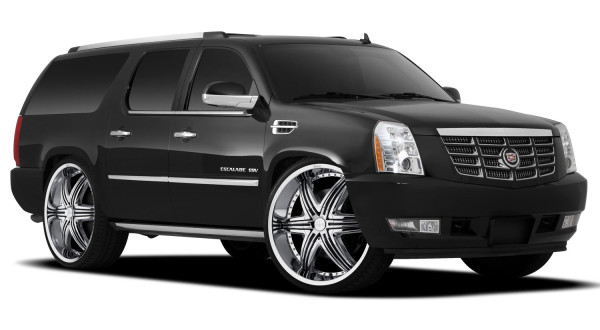 I sold cars for seven years. I was surprised at the number of people who came into the dealership on a daily basis to look at the fully loaded Escalade or BMW 5 Series. These people believed wholeheartedly that this was the car for them. But within minutes I'd ask them a few standard questions—generally around budget and other practical concerns like space and gas mileage—and it was clear to me that what they actually needed was an entirely different vehicle. Believe it or not: it wasn't my job to throw them into anything for a quick commission. Rather, my job was to renegotiate the customers' fantasy vis-a-vis their actual needs, and put them into something that both made good sense and made them happy.
Most MFA candidates today remind me of this customer. I think most grads decide to go back to school in hopes their degree will do something for them, will better prepare them for something, will help them network with someone—and without having any concrete notion of what they actually want or need and why. And there is something comforting about nestling into the type of incubator a graduate program promises: it provides a sense of community, studio space, mentors, time, and even teaching experience. But even though there's often some emphasis on professionalism (like artist statements and documentation), the reality is that an MFA is designed for students to focus on the quality of their work. All that time and effort (and money) culminates in a thesis show, after which some kind of vague future lurks, and very few MFA grads are prepared for it.
There are staggering statistics out there, and I've heard this one flung around more than once: 90% of MFA grads stop making work about a year after they graduate. It might be a questionable number, but it poses the question of why so many people—after dedicating between two and three years of their lives to intense art making—quickly give up on it.
A common refrain I hear from colleagues is that new grads quit making art because they aren't really artists, i.e., they were just young people seduced by the fantasy of being an artist, and they lacked the fortitude to deal with the real-life consequences of being a working artist outside of school. An MFA for these "artists" is little more than purchased time to piddle around while they figure out what to do with the rest of their lives.
This is at least partially true. There are a lot of MFAs who don't grasp how difficult it is to build and sustain a viable art practice outside of a graduate program. Some young would-be artists don't understand how to manage their time, how to manage their finances, and a good number aren't self-motivated. They need a school schedule that revolves around someone else's critique date, and that's not how the real world works.
But my problem with this 90% argument is how dismissive it is. It lumps together individuals in a mass exodus of art makers and claims that as a group they can't hack it. And after all, the amount of people that give up on art seems to exceed any natural rate of attrition. But are that many people really that dumb to waste their time and money on a pointless degree? Or is something else going on?
To be clear: I don't think an MFA degree is useless. I believe the opposite, and as someone who chose to get one, I can say I'm a vastly more curious and thoughtful person than I was when I started my degree, and I'm much more dedicated to my work than I was when I started, and because of my graduate experience, I also discovered that I like to write. The most valuable aspects of my degree are unquantifiable. But an unquantifiable value produces a lot of young would-be artists who, like my Escalade customers, have a some unrealistic expectations about the outcome.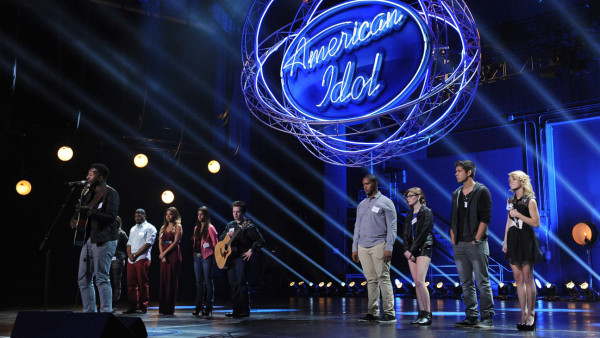 But I don't think that's their fault. Today, participation in the art world is akin to auditioning for American Idol; it's no longer grounded in reality. Every day, young artists buy into and feed the burgeoning cult of art celebrity by toiling away in their studios hoping that with enough hard work, her or his genius will be discovered. The Millennial generation dedicates itself to living a life that's "meaningful" while longing for recognition and the appearance of being successful to others. The desire to be an art star is an exploitative and insidious trap for young people.
Oddly, this strange new world was never addressed by the professors at my graduate program. In fact any kind of rubric for what constitutes "success" in the art world was hardly discussed at all. I suspect that if I sat down and asked each of my former professors about the importance of becoming an art star, they would laugh. So to an impressionable student: if the professors weren't talking about art stardom, were they silently condoning it? I think for most students, an amorphous idea of success in the art world looms like one or two elephants in the room, as in: 1) although not probable, it is possible to make a living off one's artwork or even shoot to mega-success, and 2) while not likely, it is possible to become a tenure-track professor right after completing one's MFA.
I don't think most art students are naive enough to think they will become rich and famous. But I believe that most of them would want to make a living solely off their work if they could. So let's explore this business model a little bit further.
Most galleries take a 50% commission of all sales. Most artists with gallery representation get a solo show about once a year, maybe once every two years. Therefore, in order to make the beginning of a livable salary in Houston—let's say around $40,000 per year—an artist would need to produce $80,000 gross in sales of artwork in one show, so about ten works priced at an average of $8,000 each. This gross profit doesn't account for cost of materials, taxes, insurance, and retirement planning. Remember also that in the U.S., visual artists don't receive royalties on the secondary market; they only receive payment on an artwork's first point of sale, which is often that work's lowest value.
I see a lot of shows around town, and while some works are pricey, most do not exceed about five to six thousand dollars. Most galleries are not selling out their shows. Often when I walk into a gallery, even to see veteran artists' shows, I see about four or five red dots, out of a possible ten-plus. It doesn't take a mathematician to see that money from gallery sales doesn't produce a sustainable living for most working artists, much less a new MFA.
It really isn't sustainable for galleries either, though that's another topic for another time, and we know most galleries don't solely rely on straight exhibition sales. But if galleries are supplementing their income via the secondary market and art fairs and commissions and consulting, why do we believe artists should depend on only one source of income, as though that's some kind of real-artist gold standard?
And how often are MFA programs talking about this? If grad programs aren't providing practical tools for students to sustain an art career—beyond aspiring to what amounts to a fairly shitty business model for them—what difference does it make if you do or don't have an MFA degree?
While I was getting my MFA, my partner was a student at the Wolff Center for Entrepreneurship at UH. On that track, the school focused on students generating viable, practical business plans tailored to each of their needs. Some students do end up running large businesses, some aspire to small ones, and some realize they don't want to run a business at all. But one thing they all have to focus on is developing a solid plan so they can thrive beyond graduation.
To be an artist is essentially to be a self-motivated entrepreneur, but we throw young graduates into an unsustainable cash-flow system and are surprised when they give up making art and seek other employment. Instead of saddling young artists with crippling debt and funneling them into the dead-end adjunct-professor machine, we should be asking students—while they're still in school—to devise and articulate a practical alternative for themselves once they graduate.
A few young artists really will become art market darlings, and some really should go on to be art professors. But many could or should be welders, or grant writers, realtors, curators, designers, head waiters, project managers. MFA programs should be asking students to think long and hard about how they'll manage their time and money in order to make work outside of school, and if they aren't developing entire classes around this planning, MFA programs could create or collaborate in some kind of larger, ongoing think tank focused on all aspects of the arts in their cities. So instead of feeling overwhelmed and confused, students graduate feeling empowered to contribute meaningfully to their communities, even if not as working artists.
How many artists or would-be artists are giving all their income to a landlord in Montrose when they could be investing in land outside the loop and cultivating their own opportunities? Who will build the next Box 13, the next She Works Flexible, Notsuoh, Itchy Acres? The next Alabama Song or Project Row Houses? Could it be an art colony in Huntsville? A residency in Dickinson? One thing Houston has that Manhattan never will is space.
A talented teacher of mine once told me that if she could make a living just off her work, she wouldn't teach. I thought that was sad. Would her artistic contribution be more important, more meaningful if she were only an artist and not a teacher? Maybe. But I doubt it.