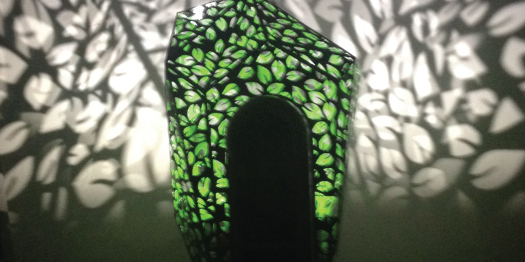 Houston Mayor Annise Parker will be at Winston's on Washington Ave. in Houston to unveil new parking meters designed by local artist Troy Stanley this weekend.
On Monday, November 10 at 7 p.m., three leafy, illuminated meters begin officially collecting $2 an hour at night and $1 an hour during the day at three locations: Stanley's Urban-Over-Growth-Spring is at Winston's on Washington, 5111 Washington; Urban-Over-Growth-Summer in front of The Salvation Army Thrift Store, 2208 Washington; and Urban-Over-Growth-Fall by Darkhorse Tavern, 2207 Washington. It's part of a new pay-to-park district on Washington Avenue approved by City Council last year.
The Washington Avenue art meters are the second wave in Houston's art parking meter project. Mayor Parker unveiled the first set in the warehouse district last month: David Medina's Found Art at 1300 Sterritt St.; Anthony Shumate's Wind Blown Meters at 1200 Sterrett St., Devon Moore's Car & Meter History at 1300 Nance St. and Ketria Bastian Scott's Time Machine #1 at 1400 Nance.