This week there are several novel projects getting off the ground in Dallas, the Texas center of novel projects these days. Add to that a Dallas artist showing in Austin, to make three of a kind. A bit of macabre fantasy in San Antonio foreshadows our upcoming Halloween Art Roundup. Comic Future features many big-name artists at Ballroom Marfa, but it takes longer to get to Marfa than to New York from most Texas cities!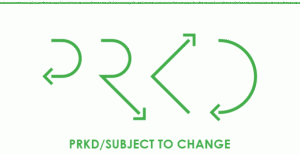 1. PRKD/Subject to Change
Henry C. Beck Jr. Park, 1807 Ross Avenue, Dallas, across from the Fasion Industry Gallery
October 18 – November 18
Opening: October 18, 6–8 p.m.
The Dallas Art fair inaugurates a year-round public art program with outdoor work by Jesse Morgan Barnett, Bradley Brown, Brandon Kennedy, Ludwig Schwarz and Lucia Simek. Curated by Brandon Kennedy.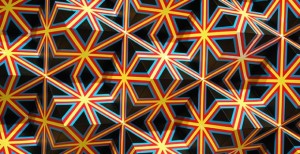 2. Ricardo Paniagua: Hard Edge in Da Paint
Big Medium, Austin
October 19 – November 17
Opening: October 19, 7–10 p.m.
Dallas funkminimalist Paniagua's meticulous geometries are like attempting to score from the contested area around a basketball hoop.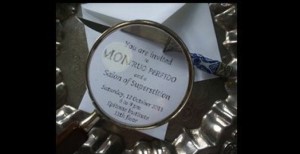 3. Monstruo Perfido and A Salon of Superstition
Epitome Institute, San Antonio
October 12 – 26
Opening: October 12, 6–8 p.m.
Curators Alice Thud III and Margaret L. Honeytruffle present work of 13 artists from San Antonio and Serbia and their research into monsters and treachery, just in time for Halloween!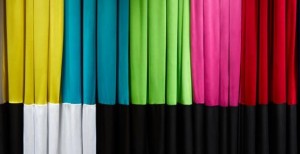 4. Good/Bad Art Collective: Curtains
Bryan Tower, San Jacinto Street, Dallas, 75201
October 19, 2–10 p.m.
A one-night participatory event, at which attendees take part in the filming of an infomercial which will be seen on national TV! Afterwards, all you can see is the leftover props, so don't miss it!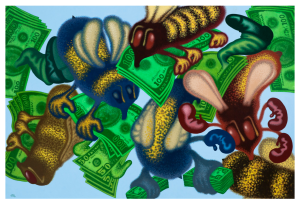 5. Comic Future: Curated by Fairfax Dorn
Ballroom Marfa
September 27 – January 26, 2014
Work by big-name artists with a skewed vision of the future, including Liz Craft, Carroll Dunham, Arturo Herrera, Mike Kelley, Paul McCarthy, Erik Parker, Sigmar Polke, Dana Schutz, Michael Williams, Sue Williams, and the always still disturbing Peter Saul.