It's a 1600-mile weekend, too many things to see them all unless you're 2.5 people. I'm spending my weekend in Houston, tending the Glasstire booth at the best ever TX Contemporary Art Fair; this time around we're handing out pumpking tote bags!
If I wasn't in Houston, I'd be in Marfa for Chinati Weekend, and if I wasn't in Marfa, I'd be at the Hubbard/Birchler opening at the Linda Pace Foundation in San Antonio. Oh, well.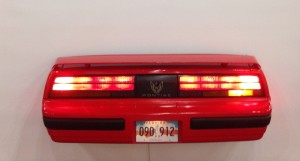 1. TX Contemporary Art Fair
George R. Brown Convention Center, Houston
In addition to the Glasstire trick-or-treat bags, there are 70 or so contemporary art dealers hawking their wares in a maze of white cubicles, a big stuffed yeti, and Debra Barrera's sawed-in half car. If you avert your gaze from the photographs-of-folded-money, I honestly think the crap content is at historically low levels this year.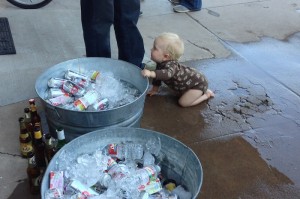 2. Chinati Weekend
Chinati Foundation, Marfa
October 11 – 13
The sleepy West Texas art Mecca comes bursting to life for three days of refined discourse and high-desert shenanigans. According to Glasstire blogger Thomas Williams, a 12-year veteran of the event, bring a bike, a hat, plenty of sunscreen, and don't forget to drink some water.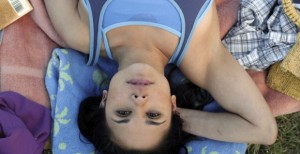 3. Teresa Hubbard / Alexander Birchler: Eight, Eighteen
October 12 – March 29, 2014
Linda Pace Foundation, San Antonio
Two video installations, including the world premiere of Eighteen and a selection of other video and photographic work, including Eight. It's not easy to see, though: to request an appointment email: [email protected].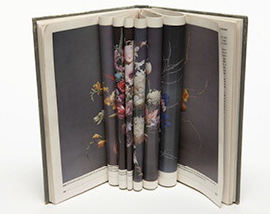 4. Jim Hodges: Give More Than You Take
Dallas Museum of Art
October 6, 2013 through January 12, 2014
A big survey of Hodge's restrained, yet poetic works.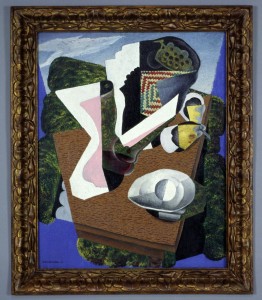 5. Cubism Beyond Borders
Blanton Museum of Art, Austin
August 31 through December 8, 2013
Cubism vent viral early on, spawning copycats, adaptations and genrally inciting painters to explore odd notions across the globe. The Blanton's got some fine examples from France, the Americas, and Eastern Europe in their collection, and thy've borrowed Diego Rivera's Still Life with Gray Bowl (1915), from the Lyndon Baines Johnson Presidential Library. Cubism was the next big thing, and everybody wanted to get in on it.