As the dog days wane, Glasstire contributors eye the coming artworld onslaught: fill your gas tank, charge your phone and bring plenty of drinking water. Glasstire contributors offer up their picks for a few  notable upcoming shows around the state. What did we miss? Tell us in the comments section below!
WAXAHACHIE
Tom Sale: The Florence Project
Webb Gallery, Waxahachie
November 3-January 26
Opening Sunday November 3, 4-8 p.m.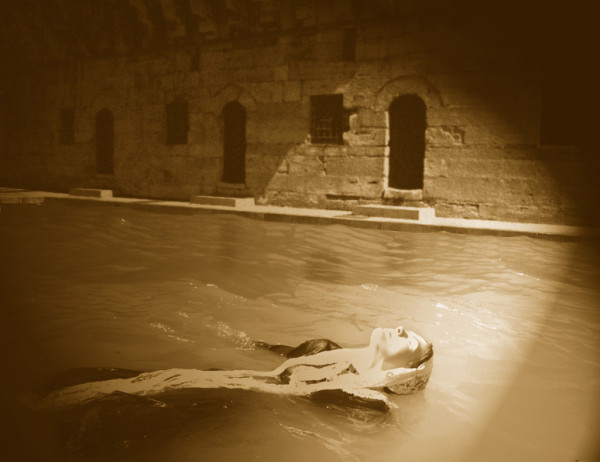 Dallas artist Tom Sale has raised miniature cows and carved skulls out of silver spoons, and his latest obsession is creating a fictional biography of Florence Nightingale. For three years he has been spinning her story in his head, drawing images, collecting artifacts and thousands of images from the Internet, and reading up on the Ottoman Empire. At the opening, Sale's friends will pose as Nightingale at different stages in Sale's narrative of her life: she travels to Constantinople, meets the Ottoman Sultan, rescues a sick mermaid, and spends her later years hiding her from the public and her own family. Sale is convinced that the Florence Nightingale Museum in London will ship this entire exhibition to London when they hear about it.
FORT WORTH
México Inside Out: Themes in Art Since 1990
September 15-January 5, 2014
Modern Art Museum of Fort Worth
In anticipation of the November opening of the splendiferous new Renzo Piano addition to the Kimbell, Fort Worth's museums are pulling out their biggest guns: the Modern's is Mexico: Inside Out an ambitious show of contemporary Mexican art, the first of its kind to be presented in North Texas. Curated by The Modern's Andrea Karnes, the exhibition starts with the internationalizing 80s, including global star Francis Alÿs, includes the post-earthquake generation (1985), and current artists who comment on the plight of Mexico in overt and oblique ways. A whole season of Tuesday evening lectures is packed with big names from the show.
Color! American Photography Transformed
Amon Carter Museum of Art
October 5-January 5
An ambitious survey of the pursuit and attainment of the Holy Grail of photography's earliest days: color. The Amon Carter, under its first director Mitchell Wilder, was an early collector of the then undervalued medium, and amassed a surprisingly impressive collection. In 1992, the museum became the repository for the massive Eliot Porter archive, and along with it came eminent photo scholar John Rohrbach, who has assembled a definitive show of 70 photographs by as many photographers, tracing the rocky but inevitable triumph of the finicky, essential technique from a rare direct-color photograph made in 1851 by Levi L. Hill to Cory Archangel's Photoshop experiments.
HOUSTON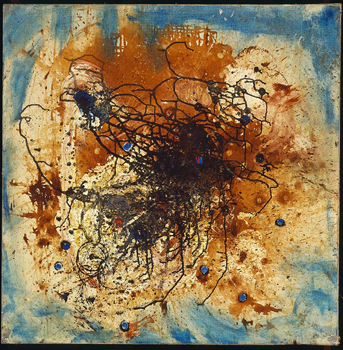 Wols: Retrospective
The Menil Collection
September 13-January 12, 2014
The first American museum show dedicated to the raw and mysterious Wols (1913-1951), organized by the Menil's Toby Kamps and Wols scholar Dr. Ewald Rathke. Along with Jean Dubuffet, Pierre Soulages, and Georges Mathieu, Wols (who entered the world as Alfred Otto Wolfgang Schulze before a telegram typo inspired his self-rechristening) was a leading figure in Tachisme, the European equivalent of Abstract Expressionism. Emphasizing forms that flow spontaneously from the unconscious, Wols' early drawings include fantastical animals, figures, sailing ships, and cityscapes. Later paintings use heavy impasto and tentacle-like drips to suggest otherworldly flowers or atomic explosions. Wols once said his work is like a crack in the sidewalk: "Look at that crack. It is like one of my drawings. It's a living thing. It will grow… It was created by the only force that is real."
Katrina Moorhead: The bird that never landscape
Inman Gallery
September 6-October 26
Opening: Friday September 6th, 6-8pm.
Conversation between artist and Menil curator Michelle White on Saturday, September 14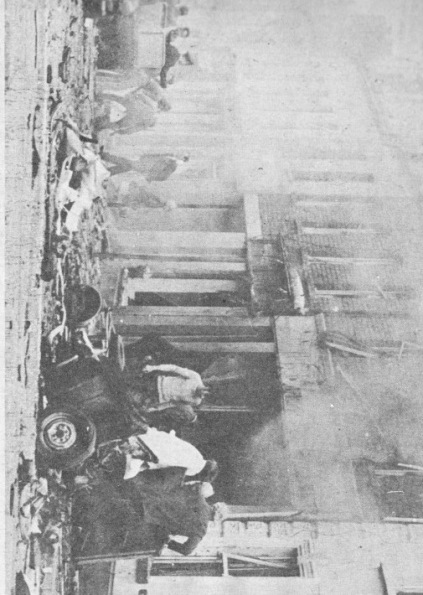 Moorhead's fifth solo show with Inman presents new objects and gestures, titled in honor of the Arctic Tern, known, like the artist, for ceaseless, lengthy migrations. Moorhead reconfigures disparate materials and forms, among them a photograph of a 1973 IRA bombing in her Northern Ireland hometown of Coleraine, theatrical blackout fabric, projected  video, and mica to convey related feelings of being between places and states.
Group Show (50 HUMANS)
The Brandon, 1709 Westheimer, Houston
September 7-October 13
Opening September 7, 7-10 pm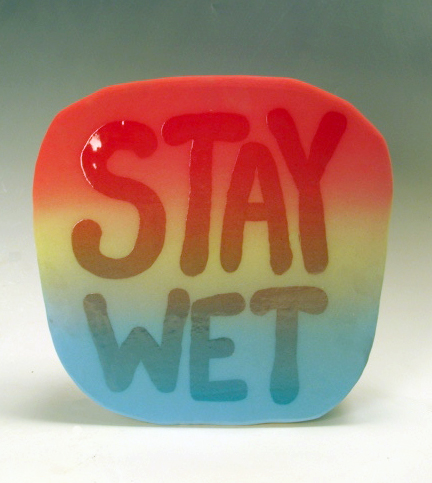 After a successful varied career as a co-instigator of The Joanna, Cody Ledvina's new gallery, the Brandon, regenerates our hopes for energetic, off-the-wall programming with its first major show: sure, it's sprawling, themeless, and crowded, but it includes everybody who's anybody; if you don't go, you might miss something!
The Eleventh Hour
Diverseworks, Houston
September 7 – October 12
Opening: September 6, 7–9 p.m.

It's a year for retrospection in the Texas artworld: The Eleventh Hour is Diverseworks' upcoming look backwards at it's own restless history. Founded in 1982 by a small group of Houston artists determined to create a gathering space that fostered and celebrated an artistically restless, intellectually inquisitive, and socially and politically engaged arts community. With key works from notable exhibitions, video documentation of important performances, photographs, documents, and other ephemera, the show traces the lineage of urgency in Diverseworks' more politicized programming, as it defended freedom of expression and reproductive rights, confronted violence and poverty, exposed inequities and championed racial, gender, and sexual equality. As a symbol of its commitment to ongoing dialog, Diverseworks has placed a conference table in gallery that is available for public meetings during the course of the exhibition. Book yours today!
Lauren Kelley: Puce Parade
Zoya Tommy Contemporary, Houston
September 6- October 5
Opening: September 6: 6-8 p.m.
Artist Talk September 7 at 2 p.m.

Brown Objects (Pink Head), Lauren Kelley's latest short animated film, debuts at Zoya Tommy, along with a projection of True Falsetto (2011) featuring Kelley's hilarious, handmade scenery and characters, this time illustrating a romantic, melancholy narrative at an insect-infested picnic, and stills from Kelley's earlier films.
DALLAS
Amarillo Entropy
The Power Station, Dallas
September 16-28
Reception September 18, with screenings and a panel discussion with Ant Farm from 6-8 p.m.
Lecture September 26, Smithson and the Amarillo Ramp, speakers to be announced, at 7 p.m.
Amarillo Ramp benefit barbecue and auction September 28, with a panel discussion on Art in Amarillo 1990-present from 3-9 p.m.
Amarillo memorialized as the site of prolific, often bizarre, art activities from the 1960s onward. From John Chamberlain, Nancy Holt, Ed Ruscha, Richard Serra, Stephen Shore and Robert Smithson, to the collective efforts of Ant Farm, the Toad Hall Gang or the Dynamite Museum, not to mention the free-if-you-can-eat-it-all 72 ounce steak! The event includes a silent auction of new works from over fifty regional artists to benefit West Texas A&M professor John Revett's conservation efforts for Smithson's Amarillo Ramp.
Kevin Todora
Dallas Contemporary
September 21 – December 21
The 2008 exhibition at the New Museum, Unmonumental, marked a sea change in how artist Kevin Todora understood the boundaries of the photographic image – he began to see its potential as a sculptural object. His practice since then as endeavored to "free" the photographic image of its framed boundaries through physical interventions upon the image's surface and periphery in additive and subtractive gestures: melted wax, cut holes, spills of paint or sculptural appendages like fruit or string. With antecedents in John Baldessari and Cady Noland, Todora's riotous work stretches the conceptual space of the photo, using it both as a world to enter into and one to depart from, calling us always back out into the tangible.
The Sweetest Taboo
Red Arrow Contemporary
September 7-October 5
Opening: September 7, 6-9 p.m.
Gabriel Martinez, Angela Fraleigh, Colette Copeland, and Libby Rowe explore gray areas of post-natal gender formation. Fraleigh's violent and seductive paintings, Martinez self-portraits, Rowe's Pink series works about the physical mechanics of sexually associated body parts, and Copeland's performances with her Victorian alter ego emphasize the social, psychological, and political factors that go into the creation of gender roles.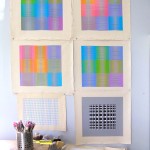 Susie Rosmarin: Some New Paintings
Talley Dunn Gallery, Dallas
September 14-October 26
Opening Reception: September 14, 6-8 p.m.
Rosmarin's mind-bending grids appear to flutter and vibrate.
HOMECOMING COMMITTEE: Fristk Kopplat, Hälften Brunnet
CentralTrak, The University of Texas at Dallas Artists Residency
Opening September 21, 8-10 p.m.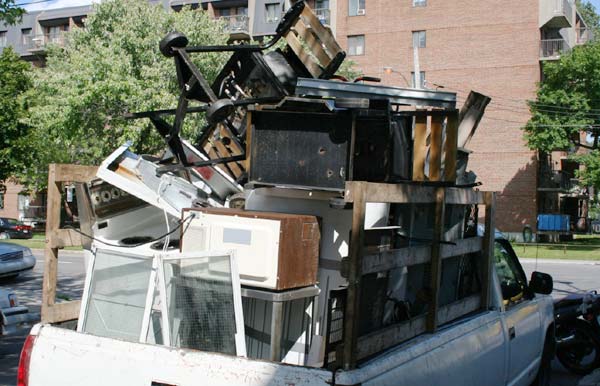 DFW's 13-member collective HOMECOMING! Committee, just coming off Post Communiqué, their major installation at the Dallas Museum of Art this summer, are the new artists-in-residence at CentralTrak for September 2013, and will construct a large-scale assemblage from broken and discarded IKEA furniture, over the month of September, with the intention to eventually ship the sculpture back to Sweden. Apparently, Sweden has been so efficient in their recycling and green energy programs that they've run out of garbage, which has been a source of energy for the progressive country. The title, Fristk Kopplat, Hälften Brunnet, translates literally as "quickly assembled, half burned" and (I'm told) is a common Swedish term analogous to the English proverb "haste makes waste." The project is part of an evening of perfomances in conjunction with the 2013 Texas Biennial.
Anthony K. Giannini: Crossing the Line
Oliver Francis Gallery
September 6 – October 7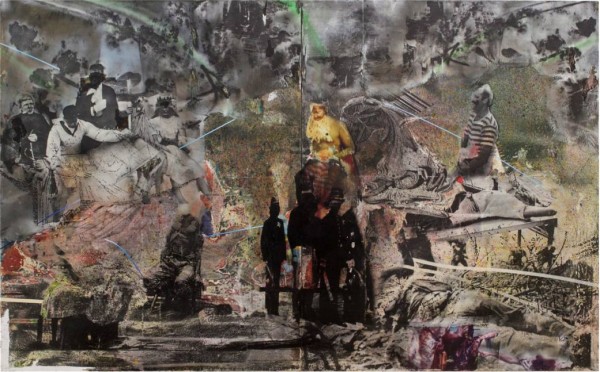 For the next show at Oliver Francis Gallery, gallery director Kevin Jacobs culls once again from the Rhode Island School of Design's recent MFA graduates, this time tapping artist Anthony K. Ginanni. (Other RISD students that have shown there include Arthur Pena, Francisco Moreno and Michelle Rawlings, among others.) Giannini makes cacophonous paintings layered with appropriated images that have been manipulated using software and applied to canvas using toner transfer; then the surface is wet sanded, creating haunting suggestions of the world's sundry sins – torture and division, loneliness and greed, recalling the complex work of Sigmar Polke, as well as the chthonic places into which Gerard Richter ventures. For his exhibition at OFG, called Crossing the Line, Giannini will show a series of works that use archive documentation of the line-crossing ceremony – a nautical rite of passage which celebrates a sailor's first crossing of the equator —  setting up, one imagines,  an ever- timely metaphor about over-stepping boundaries. – Lucia Simek
AUSTIN
Lame Lewd and Depressed: Lane Hagood, Mark Flood, and Jeremy DePrez
721 Congress, Austin
Opening Reception: Friday, September 6, 5-10 p.m.
On view Wednesdays-Saturdays, 1-7 p.m. through October 30

Mark Flood and two aspirants pose as "three tarnished coins in life's luckless fountain of liquid shit," exhibiting together in what the late Robert Hughes would have called a "fiesta of whining," were it not so disingenuous. Presented by Co-Lab and Russell Etchen in an unused Austin warehouse, Flood celebrates his co-option by the New York art world with all three rings of his famous traveling circus: "whore's delight" lace paintings, strident I-am-your-conscience text paintings, and I-was-doing-this-before-Photoshop-made-it-easy collages. Hagood bemoans his fall from street artist of integrity to career-ambitious pussycat by displaying grotesque cartoony canvases channeling the ghost of Philip Guston. DePrez cuts to the chase, and will display triumphant large-scale abstractions destined for corporate boardrooms.
Return Trip: Nina Katchadourian & Regine Basha
testsite, Austin
September 15-November 10
Opening Reception: September 15, 4-6 p.m.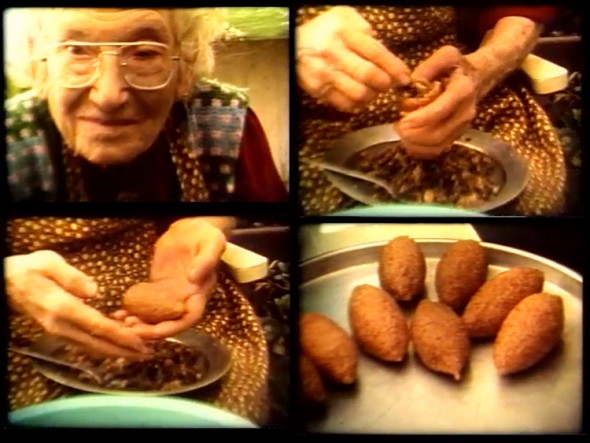 For testsite's tenth-anniversary show, Return Trip, co-founder Regine Basha brings home the artist who inspired the idea for testsite: Brooklyn-based Nina Katchadourian. The two will present the artist's earliest and rarely-exhibited video work, 30 Years 21 Minutes 17 Tapes (1991/1993), super-8 and 8mm home movies from the Katchadourian family collection combined with film footage shot in response to the archival family material. Many of the artist's current interests are present as seedlings in this early work: concerns with family relations and storytelling, taxonomies, an attentiveness to nature, an attraction to the absurd and to sonic/visual interplay, and a desire to mingle the everyday with the sublime. In a live discussion on September 15 at testsite, the artist and the curator will explore the dilemmas, attractions, and challenges of working with family footage.
SAN ANTONIO
Megan Harrison: Atramentite
Sala Diaz
September 13-October 13
Opening September 13, 6-9 p.m.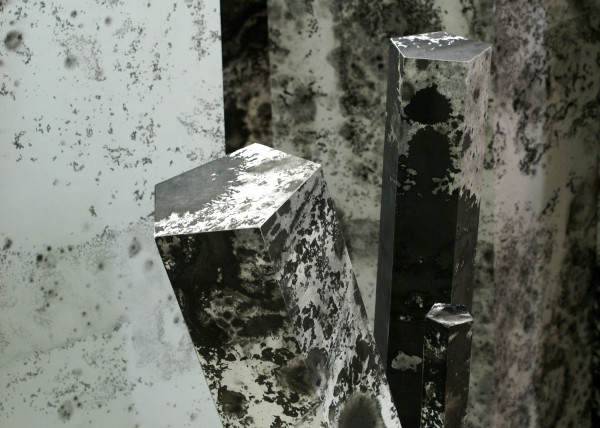 Guest curator Anjali Gupta selected Megan Harrison, who has filled the old house with vaulting forms like a five-sided crystals, some diminutive, others towering. Black and white inks swirl on the surfaces in fluid patterns that recall the structure of molecular bonds and the million-year evolution of crystals underground.