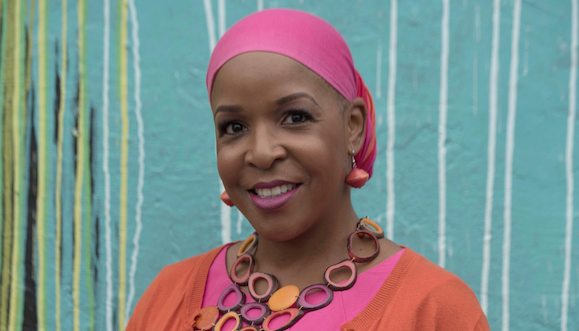 Art League Houston (ALH) has announced the selection of Dr. Kheli R. Willetts as the new Executive Director effective June 1, 2017. Dr. Willetts joins ALH following a five-month nationwide search undertaken after previous Executive Director Michael Peranteau's announcement in January that he would be stepping down in early May.
Dr. Willetts is an independent arts consultant based in Houston, Texas. Prior to relocating to Houston, she was the Executive Director of Community Folk Art Center (CFAC) and Professor of Practice of African American Art History and Film in the Department of African American Studies at Syracuse University, Syracuse, New York. Dr. Willetts has worked with a number of arts organizations including the Studio Museum of Harlem, the Wadsworth Athenaeum, the Connecticut Historical Society and the Connecticut Commission on the Arts. She has also served on numerous boards throughout the New York area. Currently, Dr. Willetts sits on the board of the Association of African American Museums (AAAM), and is a grants panelist for the Institution of Museum and Library Services (IMLS).
"We are extremely excited to have found a new Executive Director with the leadership, vision, and extensive experience in arts education, curatorial programming, and community-building in Kheli" said Kristen Johnson Perrin, ALH Board President.
Dr. Willetts will be at tonight's The Martini, A Montrose Art Party benefiting the Healing Arts Program at ALH from 6-9pm. Go meet the new ALH E.D. and give her a big welcome.