The Art League Houston has announced it's honorees for its 2015 artist, patron and lifetime achievement awards.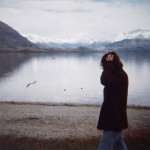 Amy Blakemore is ALH's artist of the year. Blakemore's subtly curious snapshots, taken with a variety of funky film cameras and processed and printed by hand, cast a surreal but deeply humanistic eye on seemingly mundane situations and people. Blakemore has exhibited her photographs throughout Texas and internationally for the last thirty years, including participating in the 2006 Whitney Biennial. she is currently head of the photography department at The Museum of Fine Arts' Glassell School.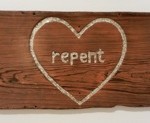 Forrest Prince was selected for ALH's Lifetime Achievement in the Arts award. For more than forty years, his intense, didactic constructions have projected his idiosyncratic message of clean living and universal love.
Houston Mayor Annise Parker is to be this year's Texas Patron of the Year. Aaron Reimer, President, ALH's Board of Directors, said, "Mayor Annise Parker has done more for the arts than any mayor in Houston's history."
In 1983, The Art League Houston created the Texas Artist of the Year award in 1983. To date, thirty-one artists have been honored. In 1989, the Art League added a Texas Patron of the Year award for people whose efforts have helped advance the work of Texas artists. In 2013, on the the 30th Anniversary of its Texas Artist of the Year award, Art League Houston established the biennial Lifetime Achievement Award in the Visual Arts. The first recipient was Kermit Oliver.