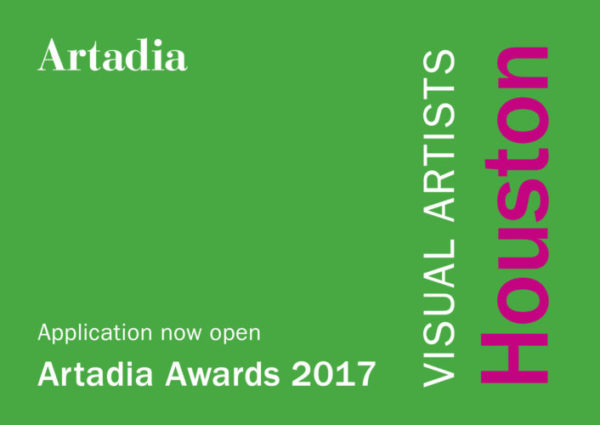 Artadia, a New York-based non-profit that grants visual artists "unrestricted, merit-based awards," recently announced that applications are now live for Houston's 2017 Artadia Awards. Ultimately, after five artists are selected as finalists, two Houston-based artists will come away with $10,000 to do with as they please. Compared to Houston's 2015 Artadia session, this round will give out less money to fewer artists; as a comparison, here are 2015's awardees:
JooYoung Choi ($5,000)
Lily Cox-Richard ($12,000)
Autumn Knight ($12,000)
El Franco Lee II ($5,000)
Charisse Weston ($5,000)
The rules for applying for the Houston Artadia Awards are simple. You should apply if you:
– Have lived in Houston for at least two years
– Are not currently enrolled in an art-related degree program
– Would like to have your work seen by a panel of prominent curators
Applications are due May 15, 2017 at 11:59PM.
Some other Houston artists who have received Artadia awards over the years include: Dawolu Jabari Anderson (2008), Amy Blakemore (2004), Jamal Cyrus (2006), Francesca Fuchs (2006 & 2012), Trenton Doyle Hancock (2003), Rachel Hecker (2006), Robyn O'Neil (2003), Nestor Topchy (2010), and Jason Villegas (2004), among many others.
Ed. note, update: beginning with this round of awards, Artadia will be returning yearly to Houston to give awards on a more consistent basis.