Artspace111, a Fort Worth-based commercial gallery, has announced the 43 artists chosen for its 10th Annual Texas Juried Exhibition.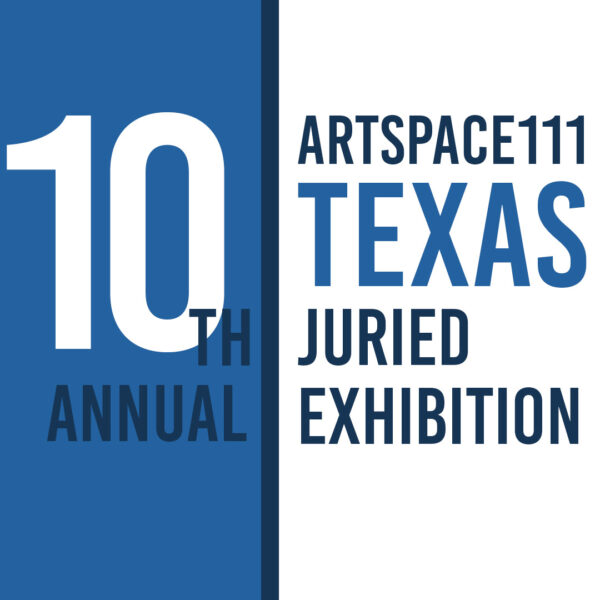 Each year, a juror selects artists from the submissions and names awardees at the opening reception. However, this year, marking a decade of juried exhibitions, the cash prizes were substantially increased. The top prize includes an opportunity to show work at Artspace111 in the coming year and an award of $10,000, up from $2,000. An additional $5,000, up from $3,000 will be split among other awardees. 
Another shift for this occasion was the inclusion of three, rather than just one, guest jurors. This year's jurors included Vicki Meek, a Dallas-based independent curator and writer; Clare Milliken, the Assistant Curator at the Modern Art Museum of Fort Worth; and Luis Purón, Executive Director of the Rockport Center for the Arts. 
The exhibition features 55 artworks, including sculptures, installations, 2D pieces, and a video. Selected artists include Cande Aguilar, Kaima Akarue, Dárē Akinwole, Ari B, Gregory Baker, Robbie Barber, Jill Bedgood, Judge Bermes, Saba Besier, Justin Burns, Vernon Caldera, Shawn Camp, Angela Corson, Ron Crouch, Rapheal Crump, Michelle Cuevas, Inyang Essien, Erica Felicella, Nancy Ferro, K Ford, Barbara Hack, Anton Hoeger, Val Hunnicutt, Cedric Ingram, Nitashia Johnson, Felicia Jordan, Jimi Kabela , Hunter Lacey, Patsy Lindamood, Goran Maric, Jennifer Martin, Catherine Martinez, Clarissa Martinez, Tina Medina, Kelly Morris, McKay Otto, Jordyn Rector, Elena Rodz, Elijah Ruhala, Angeles Salinas, Jamie Speck, Hallie Ward, and Doerte Weber.
As in past years, the awardees will be named during the opening reception, which will take place on Saturday, June 24, from 4 p.m. to 7 p.m. The reception is free to attend and open to the public, however, registration is required. 
The exhibition will be on view through August 26, 2023