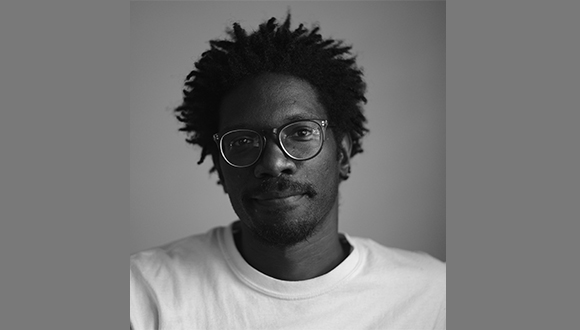 In a Facebook post on his own account, artist Ronald Llewellyn Jones stated that his residency award at the Zócalo Artist-in-Residency Program in Houston has been rescinded before he was to begin the residency. He also stated in the post that it was because of a failed criminal background check, which Glasstire confirmed after reaching out to both Jones and Ileana Yordan, Program Director of the Zócalo program.
In our conversation via FB's Instant Messenger, Jones declined to talk about the details of his past crime: "however, I don't mind sharing that I was incarcerated for four and a half years [and] convicted of manslaughter and tampering with evidence in 2006," he writes.
Jones stated that he learned about the cancelled opportunity while in the Zócalo offices; Zócalo ran a background check on Jones while he filled out the residency paperwork. "I feel that to pull away from my being a rightful recipient of the residency allows the apartments to find justification in the [mind] of the public," Jones states. "It would make it easy for folks to forget that they had not done any background checks during the initial application process, nor the juror process, semi-finalist selection, secondary juror process or finalist announcement preparations. They waited until I was in their offices filling out paperwork." Jones continues: "It was the tenth anniversary of the last Christmas I spent behind bars and the 14th anniversary of the day I was arrested. So it meant a lot to me to be able to show that to my family."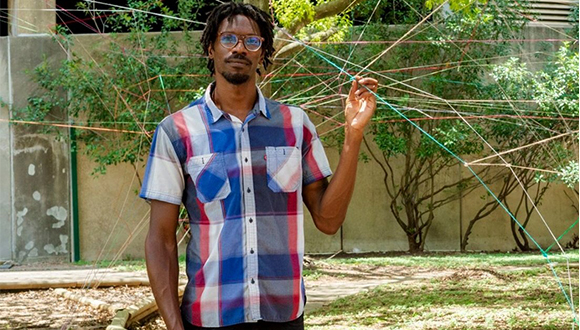 When Glasstire reached out to Yordan, she expressed regret. "Zocalo learned an important lesson in this process," she says. "We learned we must complete background checks much sooner in the selection process before an artist is named as a finalist."
Below is Yordan's full statement:
"Artist Ronald Jones was selected as a finalist in the inaugural Zocalo Artist in Residence Program, however, as Jones recently announced on social media he did not pass the final background check and will not move forward to become a resident at Zocalo Apartments.
"Despite our admiration and utmost respect for the artist's accomplishments and commitment to the artistic community, we could not exempt the artist from the clearly established criteria in which the artist was aware of and consented to. This decision does not discredit Jones as an artist, we recognize his talents and in an effort to support his future we have granted the artist a $1,000 stipend.
"As Houston's first artist in residence program in a multi-family apartment community, we are committed to making our program a success, even though we know there will be challenges along the way. While multi-family apartments and this residency program may have certain restrictions on resident backgrounds, we are confident our program can have an important role in fostering the artistic and cultural life of Houston.  Zocalo learned an important lesson in this process. We learned we must complete background checks much sooner in the selection process before an artist is named as a finalist."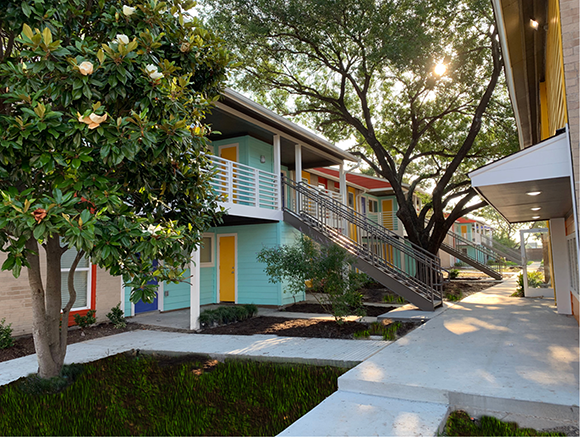 Jones acknowledges that he accepted the $1000 stipend. "I didn't want to accept it as it felt like hush money and their residency being fresh having any negative press would be bad. But, I have bills still and they have to be paid." He continues: "But right now all I'm thinking about are the people that are going to be denied opportunities they are fully qualified for just because they have to check a box."
Jones faces what most convicted felons in the US face daily, even after they have been released from prison following their convictions. From restrictions on housing, voting, and employment, to loss of eligibility for SNAP benefits and college grants, ex-felons must often work with non-profit charities and other agencies to navigate the system.
The Texas Criminal Justice Coalition (TCJC) website states: " …while [Texas House Bill 1510, which is now the law in Texas] does not require any landlord to lease property to someone with a criminal record, it encourages landlords to look beyond the mere fact of a criminal record when leasing to individuals." TCJC's website report also states:
"This legislation does not preclude legal liability when a landlord leases property to someone convicted of a sexually violent offense, or a violent act under Section 3g, Article 42.12, Texas Code of Criminal Procedure.2 The law, however, does not create a risk of liability that is not already established. Many people convicted of violent offenses have engaged in meaningful rehabilitation, and may be no more a risk than any other applicant for housing."
Other states and local governments are looking at ways to restore some rights to people who have served time for criminal convictions. Although some of those laws preclude violent crime convictions, and arguably may not have applied to Jones' situation, most see it as a start.
"People shouldn't have to pay for their mistakes for the rest of their lives. A fresh start improves an individual's chances of succeeding and reduces the likelihood of recidivism. Automating the record clearance process will enable former offenders to get back on their feet and lead productive lives," stated Assembly Member Phil Ting (D-San Francisco) on the occasion of California Governor Gavin Newsom signing of AB 1076, which uses technology to automate arrest and conviction relief for those already entitled to record clearance under existing law. It went into effect on January 1, 2020.
Indianapolis passed a "Second Chance" law in 2013 that allows individuals to restrict access to a portion of  their criminal record: "If successful, any case that has been restricted will not show up on a criminal history check by noncriminal justice organizations or individuals. Criminal justice agencies like the court, prosecutor, and police will continue to have access to all information. Although it has been nicknamed an 'expungement law,' Indiana's Second Chance Law only restricts access to criminal records; it does not forever erase or expunge one's criminal history."
In some other examples, the 5th US Circuit Court of Appeals heard arguments about a class-action lawsuit last December, alleging that a state's lifetime ban on restoring voting rights violates the Eighth and Fourteenth Amendments of the US Constitution, and Virginia voted last year to restore the rights of nearly 200,000 formerly incarcerated individuals.
As many Americans have criminal records as have college degrees, and with nearly half of black males and almost 40 percent of white males arrested by age 23, stories like Jones' are common.
"I wish the remaining artists, and whomever replaces me, the best because I know what the opportunity means for an artist," Jones says. "It all just begs the question: when is a debt paid?"