Neil Fauerso and special guest Jimmy James Canales on a spooky show in Dallas, another great sculpture show in a Houston grain silo, and Canales' fun with materials in his current solo show in San Antonio.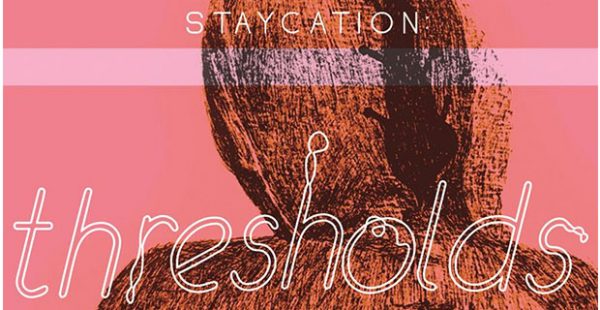 1. Staycation: Thresholds
Mass Gallery (Austin)
October 26 – December 8
Opening October 26, 7-10PM
Read about MASS Gallery's recent move here.
MASS Gallery reopens at its new location (705 Gunter Street, Austin, TX 78702) with the show Staycation: Thresholds. The show features ten Austin-based artists, including Sunday Ballew, Emily Cross, Bug Davidson, Levi Dugat and Simone Thornton, Andrew Hulett, Marisa LaGuardia, Alicia Link, Betelhem Makonnen, and Stephanie Concepcion Ramirez.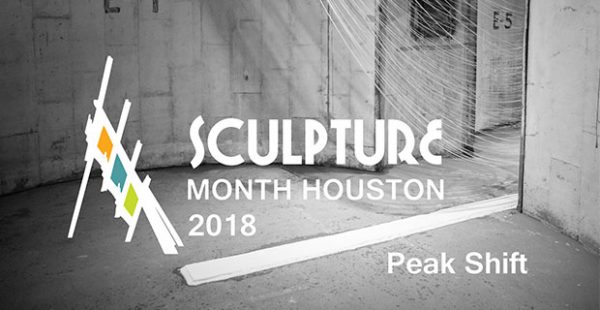 2. Peak Shift
SITE Gallery at The Silos on Sawyer
October 13 – December 1
Read about this year's Sculpture Month Houston events here.
Peak Shift is Sculpture Month Houston's exhibition at SITE Gallery Houston, inside the old rice silos at Sawyer Yards. "This title refers to a psychological phenomenon that propels an individual to crave for more/larger objects once he/she has become enamored with a specific object or entity. In the context of this exhibition, it denotes the trajectory that the sculptural medium has taken from single object to installation art with multiple objects and the expansion of spatial concepts. The artists in Peak Shift are less in number then previously, but several of them have been given two to four contiguous silo spaces in order to be able to create more complex installations." For a full artist list, go here.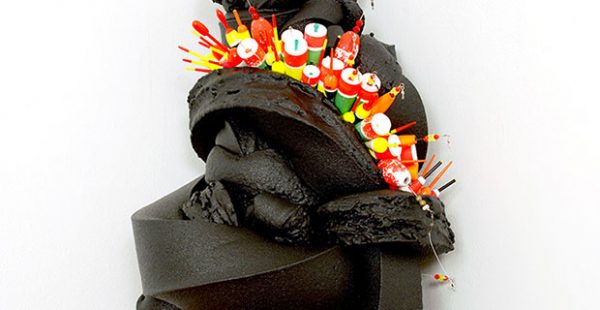 3.1. Buster Graybill: Leisurely
Galveston Arts Center
October 13 – November 18
Read Christina Rees' review of a show of Buster Graybill's works here.
"Leisurely is a culmination of 3 years of sculptures and lawn chair strap 'paintings' from Buster Graybill's ongoing Recreational Modernism series. This work celebrates the formal nuances and conceptual potential of objects and materials often associated with outdoor leisure and hobbies. Graybill incorporates materials that might be found at a backyard BBQ, on a fishing trip, or in the garage while tinkering on a hotrod."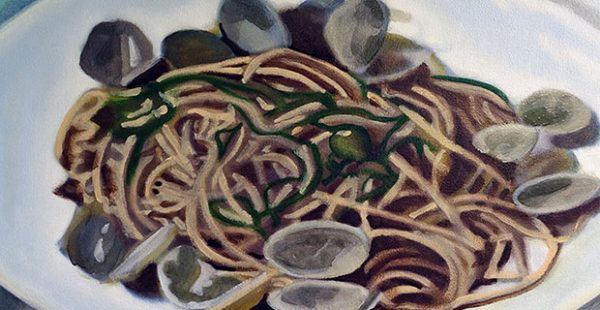 3.2. Bill Willis: Totally Okay
Galveston Arts Center
October 13 – November 18
"Bill Willis' exhibition, Totally Okay, includes genre paintings whose sources include vintage cook books and images taken from his friend's social media feeds to assemble an aggregate social and lifestyle fantasy. Willis' works often embed a sly sense of humor into depictions of mundane subjects, resulting in sincere works that contemplate scenes from his internet searches and everyday life."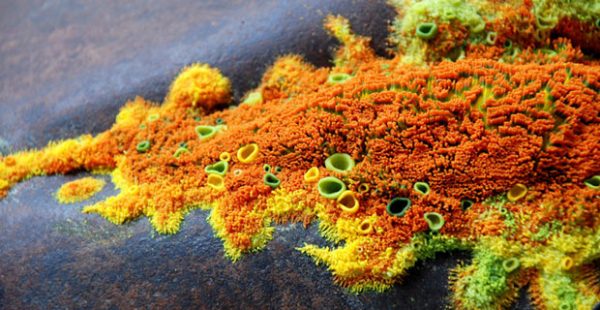 3.3. Jasmyne Graybill: Cultivate
Galveston Arts Center
October 13 – November 18
"Cultivate is an exhibition of intricate, small-scale sculptures by Jasmyne Graybill. Using dental tools, the artist meticulously sculpts polymer clay into fictional organisms grafted onto domestic objects. Inspired by nature's uncanny ability to flourish in synthetic environments, Graybill's work visually references barnacles that encrust coastal piers and colonies of mold that fester in the dark voids within our homes."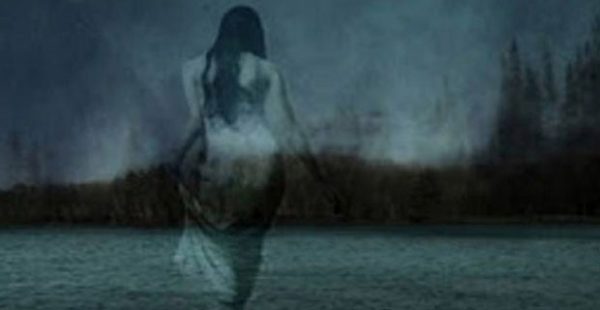 4. Lady of the Lake
Curious Garden (Dallas)
October 20 – November 16
Lady of the Lake is a group art exhibition inspired by the ghost that haunts Dallas' White Rock Lake. "Dating back to 1930s the lady of the lake has been sighted numerous times wandering the park around White Rock." Artists include: Andy Don Emmons, Kevin Parmer, Matt Bagley, Brian Kieth Jones, Katherine Lilley, Tom Sale, Thor Johnson, Bruce Lee Webb, Joachim West, Shawn Mahoiney, Molly Magwire and others.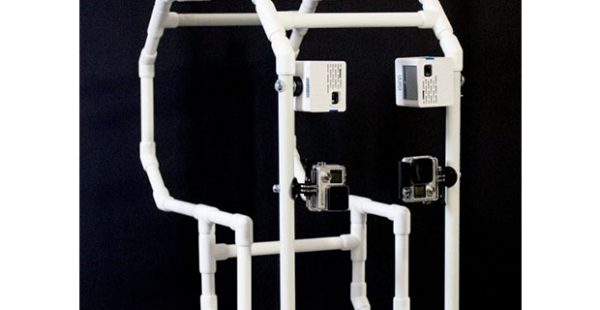 5. Jimmy James Canales: Receiving Interrupt
Sala Diaz (San Antonio)
October 6 – November 24
"This set of sculptures and participatory objects alternately extend and interrupt bodies, mangle perception and create a reality of delusional technologies. Fabricated out of PVC, acoustic foam, wood and paracord, interactive apparatus mediate experience through projection and sound. Humanoid sculptures add to a sense that minds and bodies have become strangers to one another, existing in different worlds yet occupying the same space. Playful, dark, engaging and alarming, this work teases the notion of mind-body separation, the anxiety of obsolescence and self as shadow."