Last week I went to Austin. On my past trips, I had only visited the Blanton and the Contemporary; I never had the time or the know-how to navigate the (seemingly) underground warehouse scene housed throughout the East End. Thankfully, this trip was different. I had the opportunity to connect with a multitude of people who are doing great things within the city. I visited no fewer than ten spaces, many of which were hybrid collective-esque studio/exhibition venues. This is what I saw.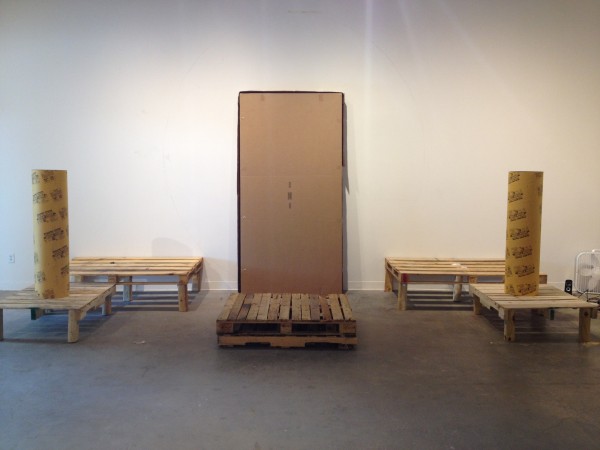 I began by meeting Jules Buck Jones of MASS Gallery. MASS has an artist-in-residence program as their August exhibition. The two artists for this summer are Josh House and Rachel Simone Weil. This image is the early progress of House's installation.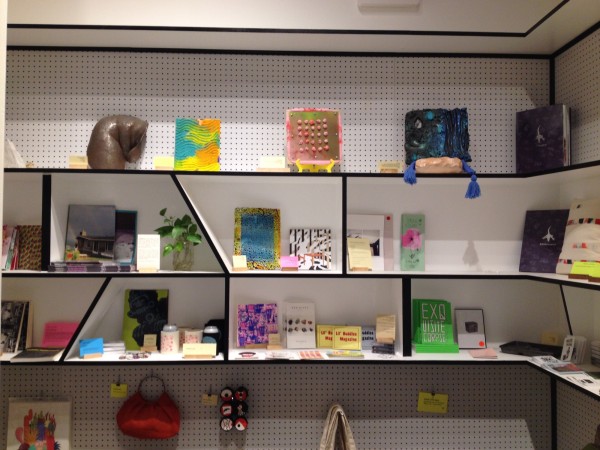 I'm into trinkets and small things, so naturally, I was taken by the concept of MASS' store. This is the most thorough collection of work I have seen at a small, artist-run shop.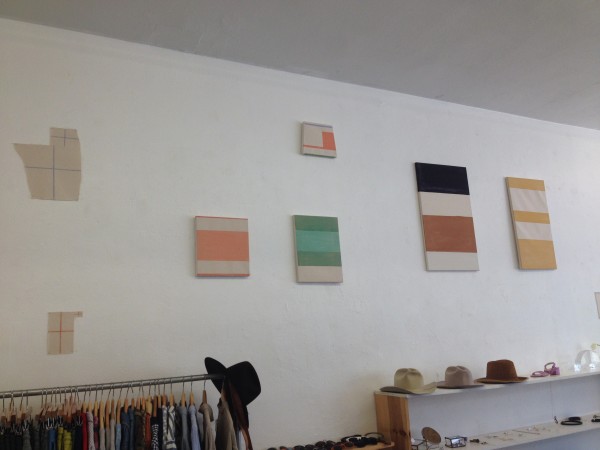 I enjoyed the indie bookstore / zine-store / art combination within Farewell Books. Ever since Domy closed, it feels like Houston has been lacking this kind of creative environment. Kevin McNamee-Tweed had a pop-up show throughout one side of the store.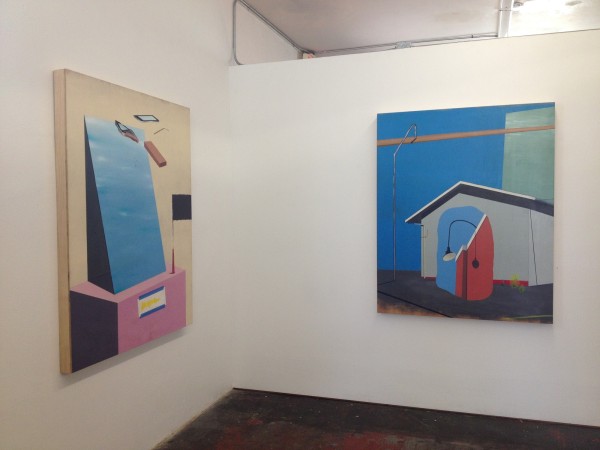 I liked Conner O'Leary's show in Farewell's gallery and throughout the store. What really stood out for me was how the wood grain of the panels showed through the painted surface. It reminded me of Magritte's trompe-l'oeil wood grain accents.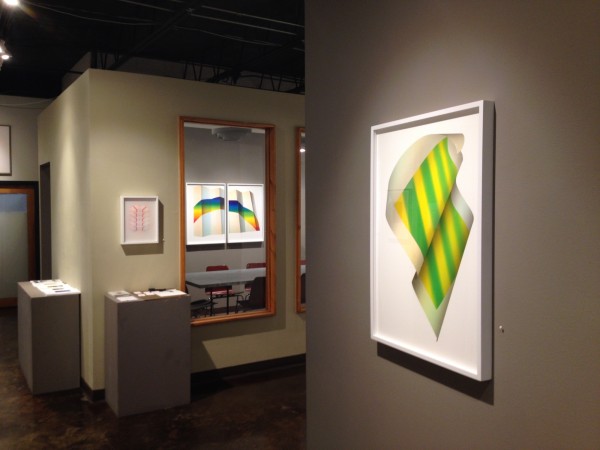 Jeffrey Dell had an exhibition earlier this year at Art Palace in Houston. This show of Dell's work was throughout Flatbed Press' building and constructed interesting vignettes, like the piece seen through the window of the conference room.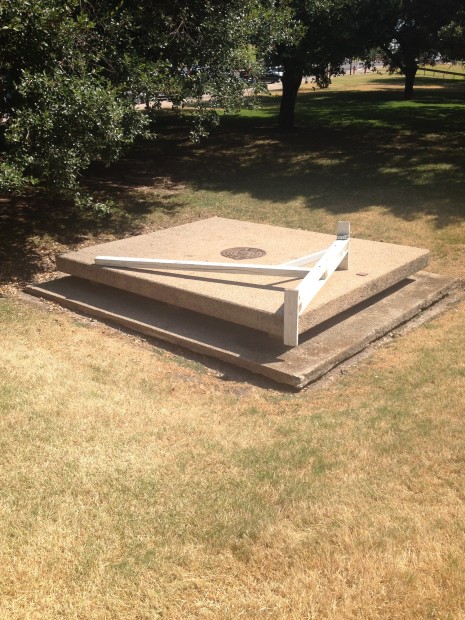 On the UT campus: sculpture? Trash? You decide!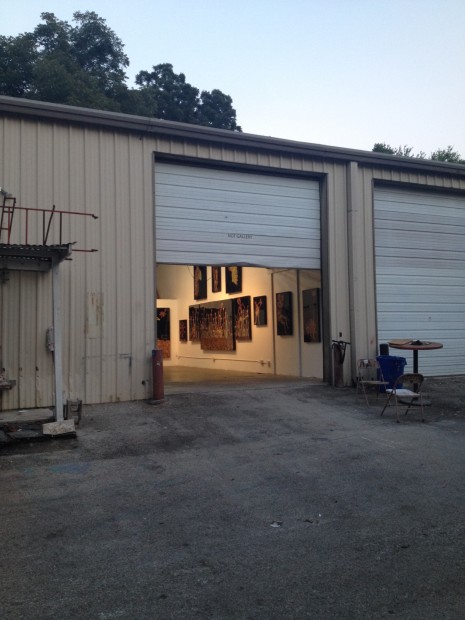 I ended my first day by meeting Alex Diamond of Not Gallery. The show on view was Perennial Specimen and consisted of collages by Andrew Riggins.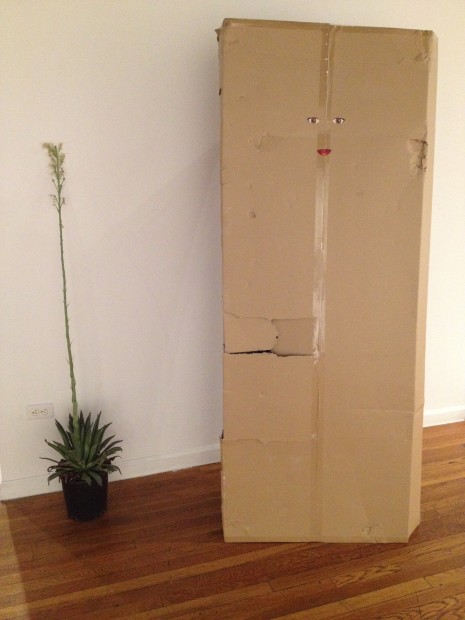 To begin my second day, I went to see the Young Latino Artists 20: Within Reach show at the Mexic Arte Museum. Plants were interspersed throughout the show and worked better in some places than in others. This is a piece by Teresa Cervantes (just the cardboard – not the plant).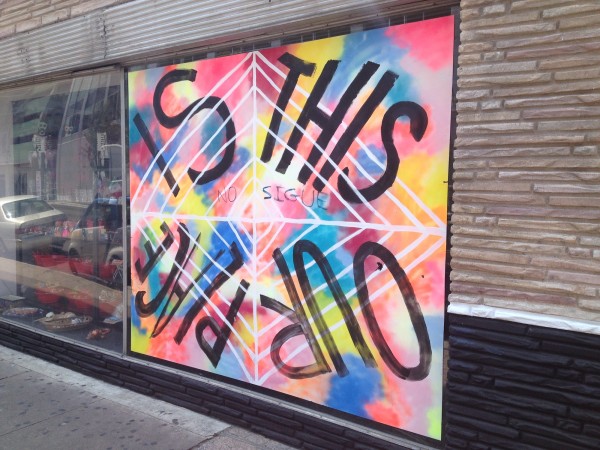 I came out of the building and saw this mural by Lauren Moya Ford. I don't think the "NO SIGUE" was of Ford's design, but it definitely goes well with the intent of the piece.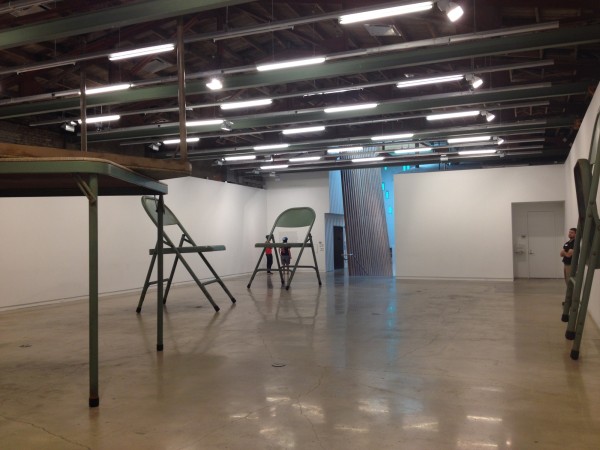 Since I was just down the street, I had to go see Robert Therrein's big things at the Contemporary.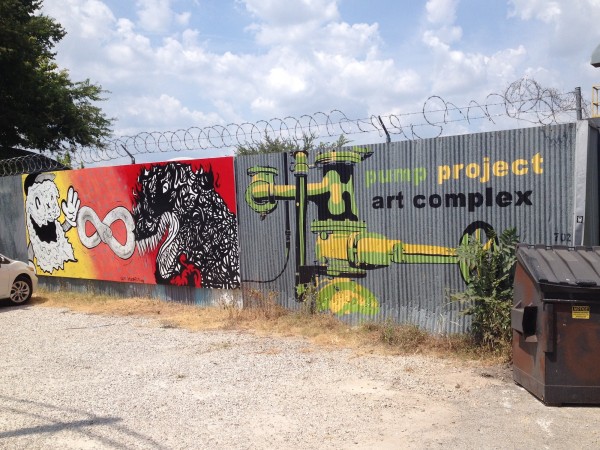 During the heat of the day, I arrived at Pump Project. Founded in 2005, Pump Project consists of studio spaces and a gallery. They also have begun an artist in residence program. Their current outdoor mural is by James Huizar and Jesus Trejo as part of the Special Blend exhibition that was on view until August 15th.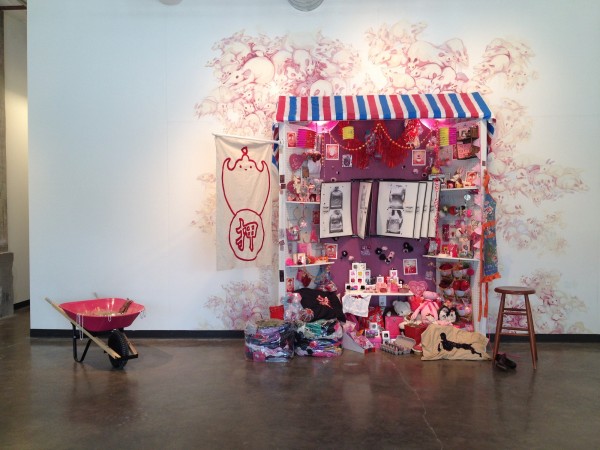 I am a sucker for little kiosks within exhibitions. I loved the store created by Natalie Bradford, Whitney Hill, Tsz Kam, and Kate Wilson for Co-Lab Projects' SUMMERSCOOL exhibition.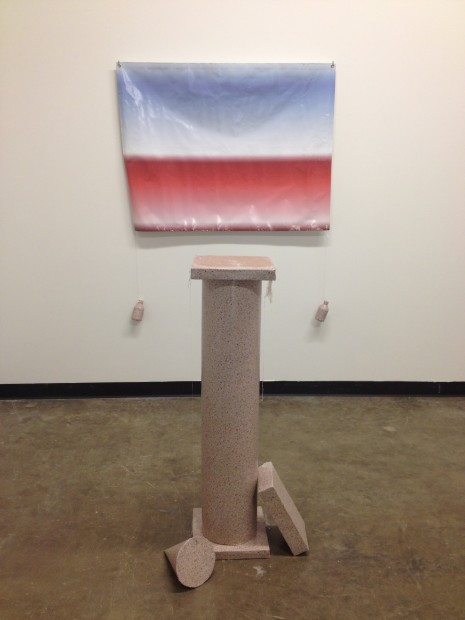 A work by Kayla Jones in the back portion of SUMMERSCOOL.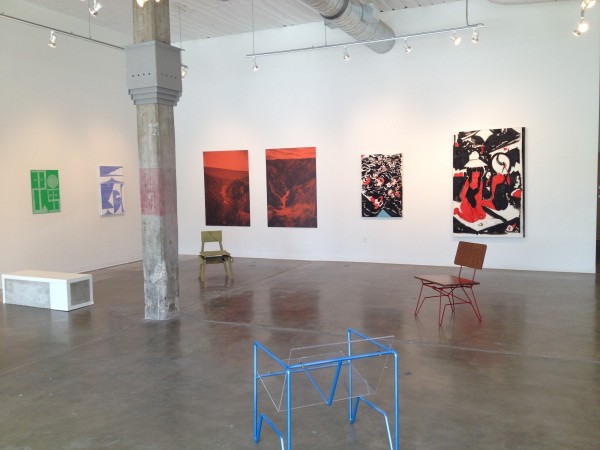 I popped next door into Big Medium to see Sun Spots. I liked the inclusion of functional pieces throughout the show.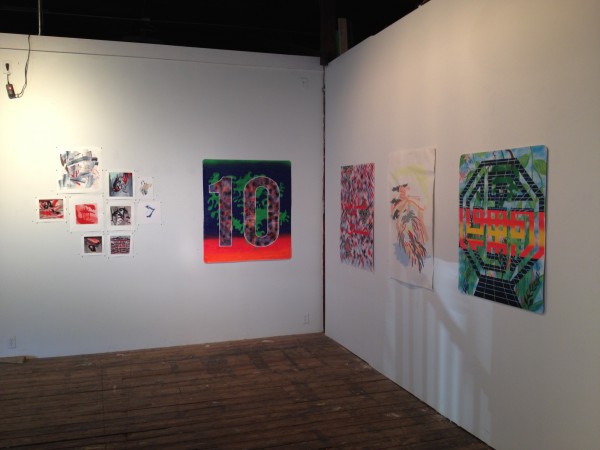 After meeting Ben from SOFA, I went by The Museum of Human Achievement. This felt like the rawest space I visited in town. They have a stage area for performances, a rectangular gallery space, and a number of artist studios in the back of their warehouse. They have also begun an artist in residence program. The current resident, Wade Schaming, has a one-night exhibition on August 27th. The show pictured consisted of works by Diego Mireles Duran and Bethany Price.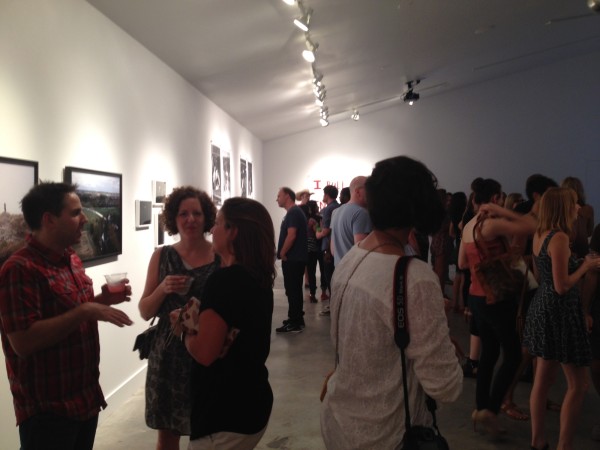 I ended my stay by going to the grayDUCK opening for the show The Only Knowledge Worth Possessing. I barely got to see any of the work as it was so crowded – so all in all, it was a normal opening.
Overall, I was thoroughly impressed by the organizations throughout the city. I'm not moving to Austin, but I will definitely be back to check out what's happening.