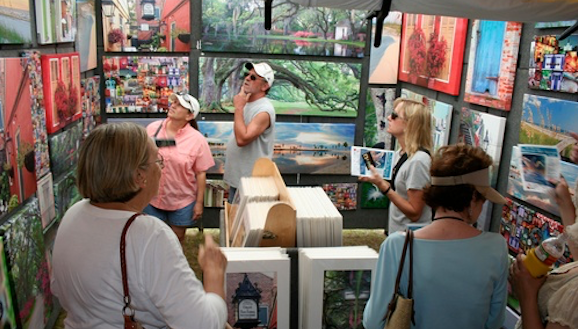 Rockport, Texas continues to be post-Harvey resilient. The Rockport Center for the Arts will host its annual Rockport Art Festival this weekend, Saturday and Sunday, July 7 and 8, 10am-6pm on Saturday and 10am-5pm on Sunday.
The town is still recovering from the hurricane, so the Festival is important to the general peace of mind. It serves to bring pride and fun to the city through its presentation of arts, crafts, and music. Tonight, July 5, at 6pm, it will hold its gala with live and silent art auctions.
It will be interesting to see if the content of the art work has been changed at all by the lessening of its famous crooked oak trees and the internationally followed birds.