Christina Rees and Brandon Zech on artists tackling death and urban renewal, a show that migrates, and a museum show that really requires your presence.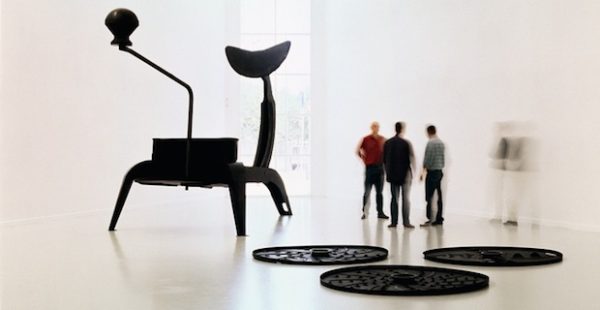 1. Mona Hatoum: Terra Infirma
Menil Collection (Houston)
October 13 – February 25, 2018
Artist talk October 13, 7PM
A show featuring nearly 50 sculptures, installations, and works on paper by Beirut-born Palestinian artist Mona Hatoum. The exhibition focuses on the "artist's interest in exploring themes of placelessness and the fragility of home in a turbulent world."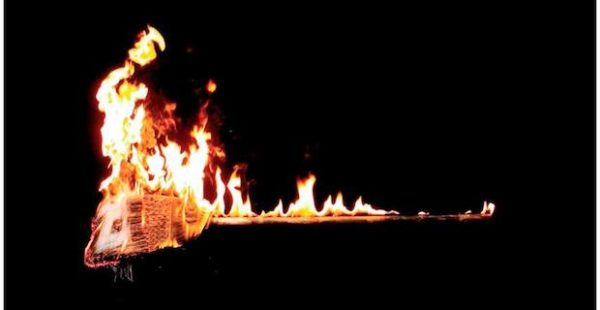 2. Good Mourning Tis of Thee
Co-Lab Projects' DEMO GALLERY @ The Avenue (Austin)
October 13 – November 2
Opening October 13, 7-11PM
An exhibition and installation featuring works by more than 65 artists and performers. The show is organized and curated by artist Alyssa Taylor Wendt and Co-Lab Projects' Sean Gaulager, and is based around the theme of death as a component of change.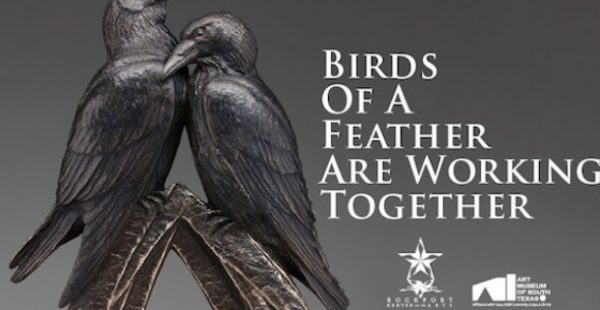 3. Birds in Art
Art Museum of South Texas (Corpus Christi)
September 28 – November 19
Talk by Debbie Stevens October 13, 5:30PM
Birds in Art is an internationally curated exhibit organized by the Leigh Yawkey Woodson Art Museum, in Wausau, Wisconsin. The show was originally scheduled for the Rockport Center for the Arts, but due to Hurricane Harvey, is instead being held at the Art Museum of South Texas.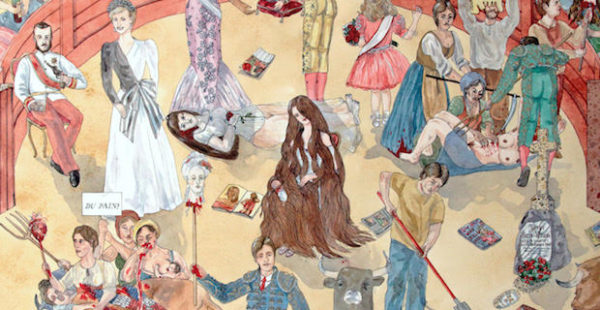 4. Jennifer May Reiland: 13 Arenas
guerrero-projects (Houston)
October 13 – November 11
Opening October 13, 6-8PM
An exhibition featuring watercolor paintings and an animated video by Jennifer May Reiland.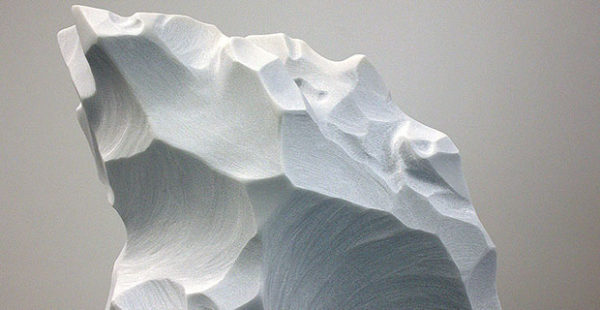 5. Jessica Drenk: States of Matter
Galleri Urbane Dallas
October 14 – November 11
Artist talk October 14, 4:30PM
Opening October 14, 6-8PM
A show of works by Florida-based artist Jessica Drenk. "Focusing on mankind's evolving relationship to nature, Jessica Drenk's newest bodies of work complicate the definition of "manmade" and "natural" objects by combining both into pieces that defy categorization."