Julius Eastman was a provocative, outspoken composer active in the 1970s experimental music scene in New York. His titles for his works, including Gay Guerrilla, Evil N****r, and Crazy N****r, created an uproar at the time among academic circles and continue to provoke discomfort. His infamous 1975 performance of John Cage's Song Books, in which Eastman undressed a male volunteer onstage and made sexual overtures to him, incensed Cage and created a permanent rift with the elder statesman. Things would go downhill from there for Eastman, who struggled to make ends meet and was eventually evicted from his Lower East Side apartment, losing all his compositions in the process. As a promising young singer and pianist, Eastman had performed at Carnegie Hall and the Lincoln Center; but he died in 1990 at the age of 49, homeless and forgotten in Buffalo, NY. Recently, there has been a resurgence of interest in his work, with an exhibition and tribute at the Kitchen in New York earlier this year.
Our host David McGee speaks with composer and self-described "accidental musicologist" Mary Jane Leach, who co-authored the 2015 book Gay Guerrilla (Eastman Studies in Music); and with Houston composer and writer Chris Becker.
(You can also listen to the podcast on our Soundcloud channel).

#9 is a podcast that deals with cultural ideas and curiosities. It's hosted by the artist David McGee. #9 was recorded by Chris Becker, and edited by Becker with David McGee. Original music by Chris Becker.
Excerpts from "Evil Nigger," "Prelude to The Holy Presence of Joan d'Arc," "The Holy Presence of Joan d'Arc," "Stay On It," "Crazy Nigger," "Gay Guerrilla," and "Spoken Introduction to The Northwestern University Concert by Julius Eastman." From the sound recording Julius Eastman: Unjust Malaise. New World Records #80638-2 (p) 2005 © 2005 Anthology of Recorded Music, Inc. Used by permission of New World Records and G. Schirmer, Inc. on behalf of the Julius Eastman estate. newworldrecords.org
Julius Eastman compositions (in order of appearance):
Evil Nigger (1979) (Excerpt One)
Evil Nigger (Excerpt Two)
Prelude to The Holy Presence of Joan d'Arc (1981)
Julius Eastman's Spoken Introduction to The Northwestern University Concert (1980)
The Holy Presence of Joan d'Arc (1981) (Excerpt One)
Stay On It (1973)
Crazy Nigger (1978) (Excerpt One)
If You're So Smart, Why Aren't You Rich? (1977)
The Holy Presence of Joan d'Arc (Excerpt Two)
Crazy Nigger (Excerpt Two)
Gay Guerrilla (1979)
Crazy Nigger (Excerpt Three)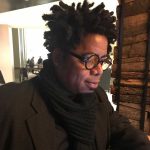 The painter David McGee is the host of the podcast #9. His works have been exhibited nationally and internationally, including at the RISD museum, The Menil Collection, and the Addison Gallery of American Art. He is the recipient of grants from the Joan Mitchell Foundation, the Mid-America Arts Alliance, Texas Artists and Lawyers for the Arts, and the Houston Art Alliance. His work has been featured in The Village Voice, the Wall Street Journal, Art in America and ARTnews. He lives in Houston.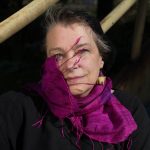 Mary Jane Leach is a composer/performer whose work reveals a fascination with the physicality of sound, its acoustic properties and how they interact with space. Leach's music has been performed throughout the world in a variety of settings from concert stage to experimental music forums and in collaboration with dance and theater artists. Recordings are on the Die Schachtel, Starkland, Lovely Music, New World, XI, Wave/Eva, Innova, and Aerial compact disc labels. She also reviews classical music and theater for the Albany (NY) Times Union. Following many years of research Leach produced, along with Paul Tai, the New World Records three-CD album of Julius Eastman's music, Unjust Malaise. mjleach.com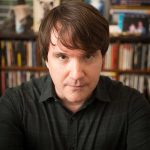 Chris Becker has composed music for dance, film and mixed-media installations and received grants and awards from the Louisiana Division of the Arts, Meet The Composer, the American Music Center, and the American Society of Composers and Publishers. His recent projects include scoring artist Jil Guyon's award-winning film Widow, which premiered February 4, 2014, at the Dance on Camera Festival presented by Dance Films Association and the Film Society of Lincoln Center, and has screened at several festivals and museums across the U.S. and Europe. Becker writes about music and visual art for Houston CityBook and is the author of the critically acclaimed book Freedom of Expression: Interviews With Women in Jazz. beckermusic.blogspot.com
Click here for a complete list of episodes of #9 With David McGee.